Happy Wednesday Friends! Today's wedding tip is one that I was given for my wedding by my seamstress and I think it is a good one.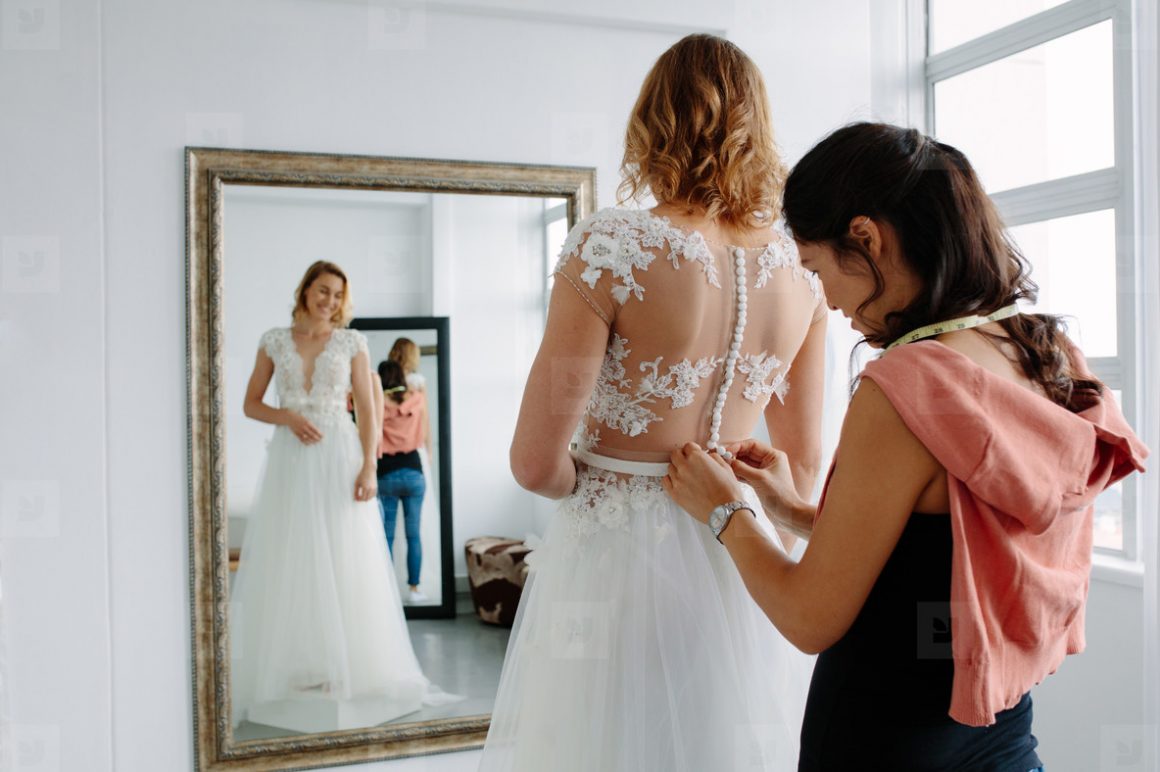 Bridesmaids are there to help for many wedding day tasks and this one you are going to need them for. You might be wondering, "why would I need a bridesmaid to join me at my final fitting?" The answer is super simple, to learn how to bustle your dress!
Many brides forget or don't know how to bustle their dress. Since they are wearing the dress it really is impossible for them to even do it. Also a lot of people have never had to bustle a dress before and don't even know where to start. So, by bringing a bridesmaid or two to your final fitting they can learn how to properly bustle your dress.
Here is a couple of tips to keep in mind while being shown how to bustle your dress at your final fitting. 1. Have your bridesmaid record a video on her phone when the seamstress is showing you how to bustle it.
2. Write down how many loops/buttons there are. That way when you are going to bustle it you can ensure you have attached them all.