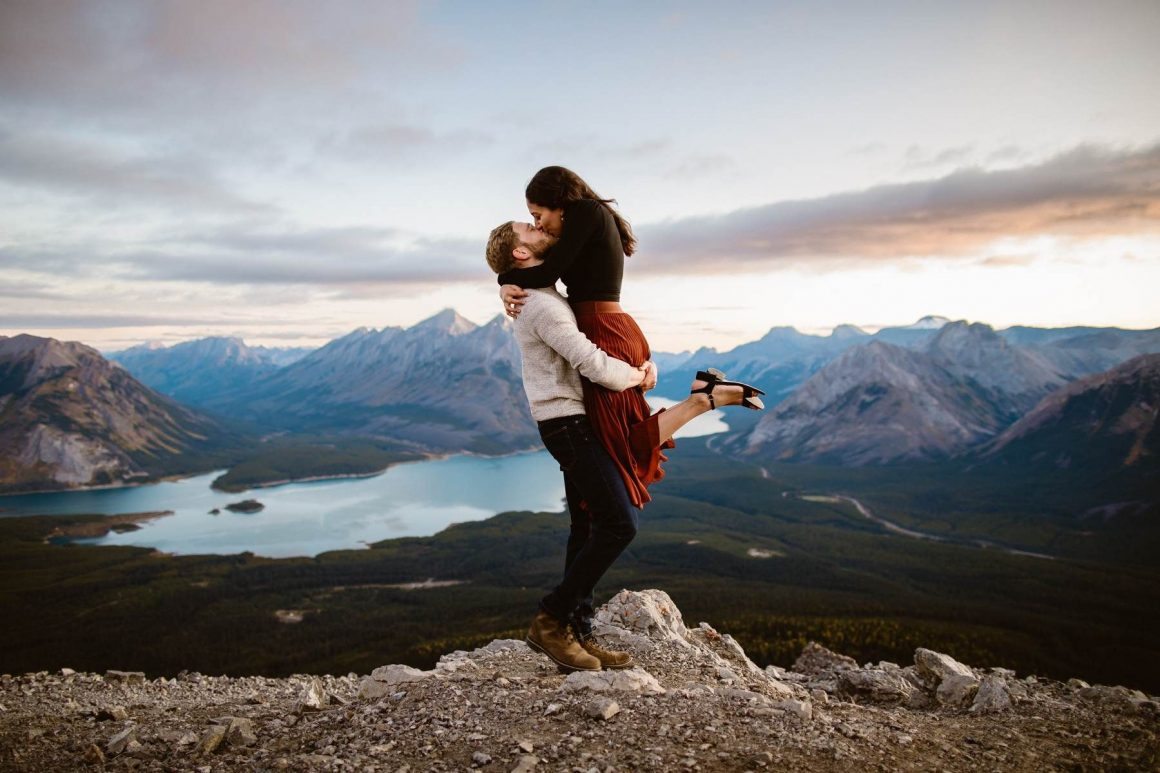 A couple of things we look forward to seeing in an engagement session is a couples love and personality and this Canmore mountain session nails it. You can see how happy and in love Kristle and Ian really are. Our favorite part about this session is that they included their adorable fur babies in their photos. How stinking cute are their two dogs, Pancakes and Flanker?
Kristle and Ian moved out to Alberta from Newfoundland many years ago and they enjoy the mountain life very much. So, the stunning mountain backdrop for this session is perfect for them. We are so lucky Sage & Heart Photography He captured this couples session and let us feature it. Also, Jillian Kelly did an amazing job making sure the dogs were in check and the wardrobe was nicely styled.
Sage & Heart Photography made the trip out to Canmore to the mountains as that was Kristle's first choice for their engagement shoot. Ian had proposed as they were out for a hike with their two dogs one day on the Engine bridge in Canmore, so it seemed perfect to recreate their special moment. They went to the Engine bridge, and the Canmore Quarry Park where the breathtaking views of the Canadian Rocky Mountains go unrestricted by any tree's. Pancakes and Flanker had no problem wearing their matching bow ties to the park that day.
Thanks to Jillian Kelly, the styling was on point all day! She did a perfect job of making sure the dogs were in check and the wardrobe was nicely styled.