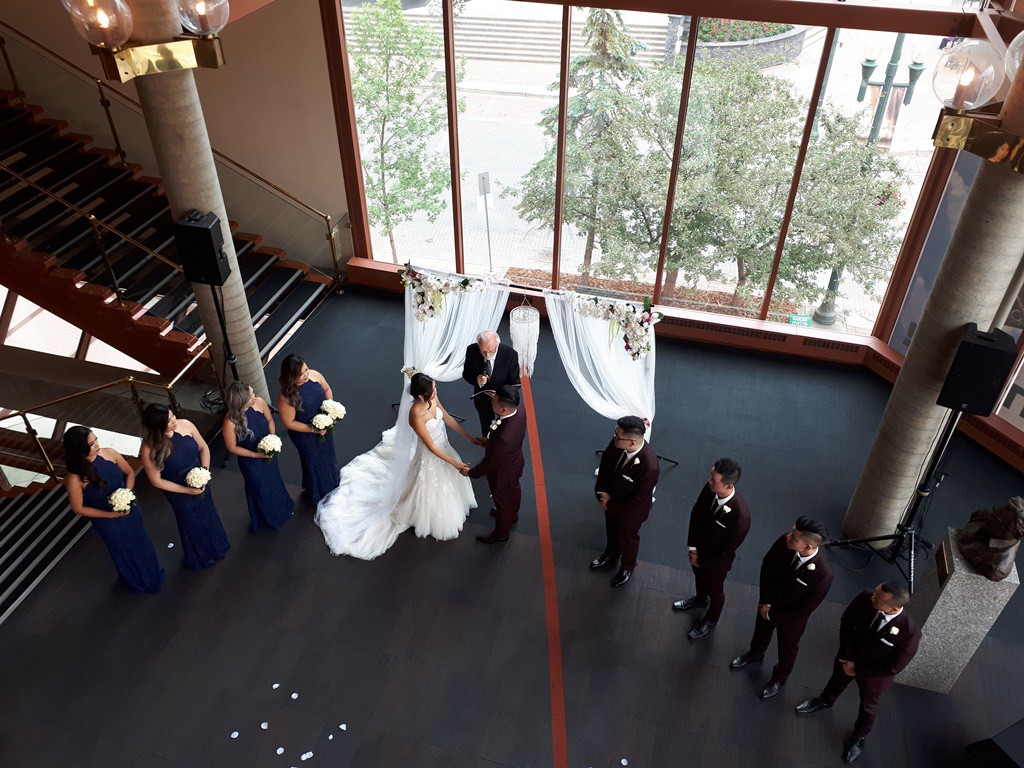 I love seeing weddings of all types and I love sharing them even more. It is always so fun to see different family and religious traditions / celebrations. Today's artistic wedding feature is full of culture and amazing traditions, plus this couple is uber gorgeous! 
Narissa and Hussein are not only a gorgeous couple but they are also so fun! I really love how they kept to their traditions but decided to also add in a little artistic flair by hosting their wedding reception at the Citadel Theatre. The theatre was decorated with fun lighting and one awesome ice luge!!! This couple is just too fun to not check out all the images below.
From Shandro Photo…Learning about all of the different cultures and religions has been one of the best parts of this career.  Muslim, Sikh, Hindu…there are similarities and differences, but the core celebrations are the same.  Pre-wedding events such as henna/mehndi and cleansing ceremonies, the main wedding ceremony, and a fun-filled reception. Narissa and Hussein included a modern artistic vibe by holding their reception as a cocktail party at the Citadel Theatre.
When couple are looking for a wedding photographer they often ask me what my style is. After 12 years in the industry, I still don't have a concise answer, because no two weddings are the same. But what I CAN say is that my clients hire me because I embrace and enjoy bright, vibrant colours, and I love true, genuine happiness and candid emotion. Just count all the smiles in the photos and you'll see what I mean! 
Congratulations, Narissa and Hussein!!!
VENDORS
Photographer – Shandro Photo // @haleyshandrophoto
Floral Designer – Flowers In The Park // @flowersinthepark
Hair Stylist – Hair Designs by Maggie // @hairdesignsbymaggie
Makeup Artist – Fro Artistry // @froartistrystudios
Location – Citadel Theatre // @citadeltheatreyeg