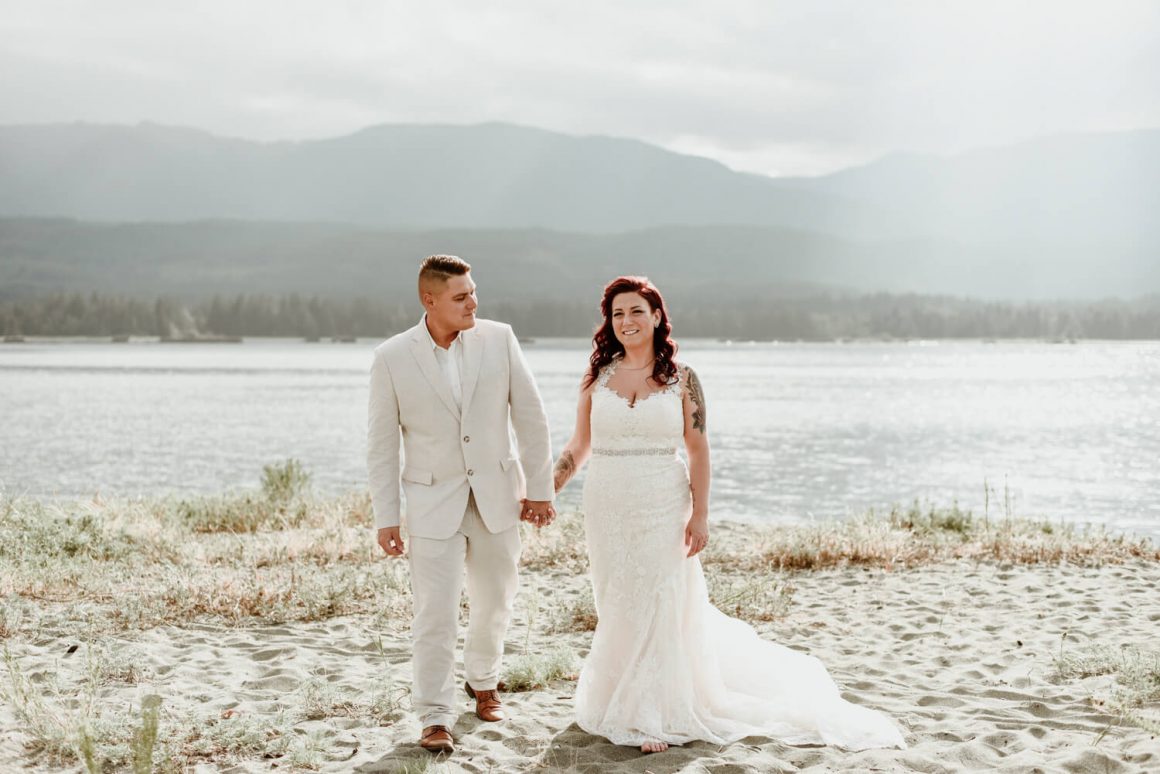 This shoot may have taken place on beautiful Vancouver Island but it is giving off some stunning countryside feels. Everything in this shoot is so natural and organic making it the perfect way to elope with your loved one! Aiden and Rosaleen's gorgeous elopement has all the details that you could want in a wedding, starting with pops of the brightest and prettiest yellow. You can check everything out in the gallery below from Marstrella Photography. 
Thistledown Farm was the venue for this lovely duo's special day and I can say that this venue did not disappoint. In every image you will see how incredibly beautiful every spot on this property is. Larissa was even able to include a few shots of this couple with some horses that just helped add that country feel to the day.
More and more I am starting to see yellow come into more weddings and I am loving it! There is something so cheerful and calm at the same time with the colour yellow. This elopement shows you how yellow can be the perfect accent colour to your day with out overwhelming it.
Larissa from Marstrellla Photography shares…Deeply nestled on a stunning private estate in the hub of Vancouver Island stood two individuals, ready to become one. Aiden & Rosaleen's special day features local vendors and organic cascading florals and an abundance of details. Industrial details frame the venue and their love shines perfectly behind the lens on this glorious spring day.
Big congratulations to Aiden and Rosaleen on their special day!!!
I hope you enjoyed this images just as much as I did and if you are looking for a little more yellow wedding inspiration check out this mustard bridal shoot!
VENDORS
Photographer – Marstrella Photography By Larissa Trites // @marstrellaphotography
Ring Designer – Bastion Jewellers Hair Stylist – Hair is Love
Makeup Artist – Jessica Pool Makeup // @jessicapoolmakeup
Cake Designer – Marvellous Cakes // @marvellouscakes
Calligrapher – Faven Lettering // @favenlettering
Floral Designer – Stemistry Floral Design Co. // @stemistryfloraldesign_co
Apparel – White Bridal Boutique // @whitebridalboutique
Venue – Thistledown Farm