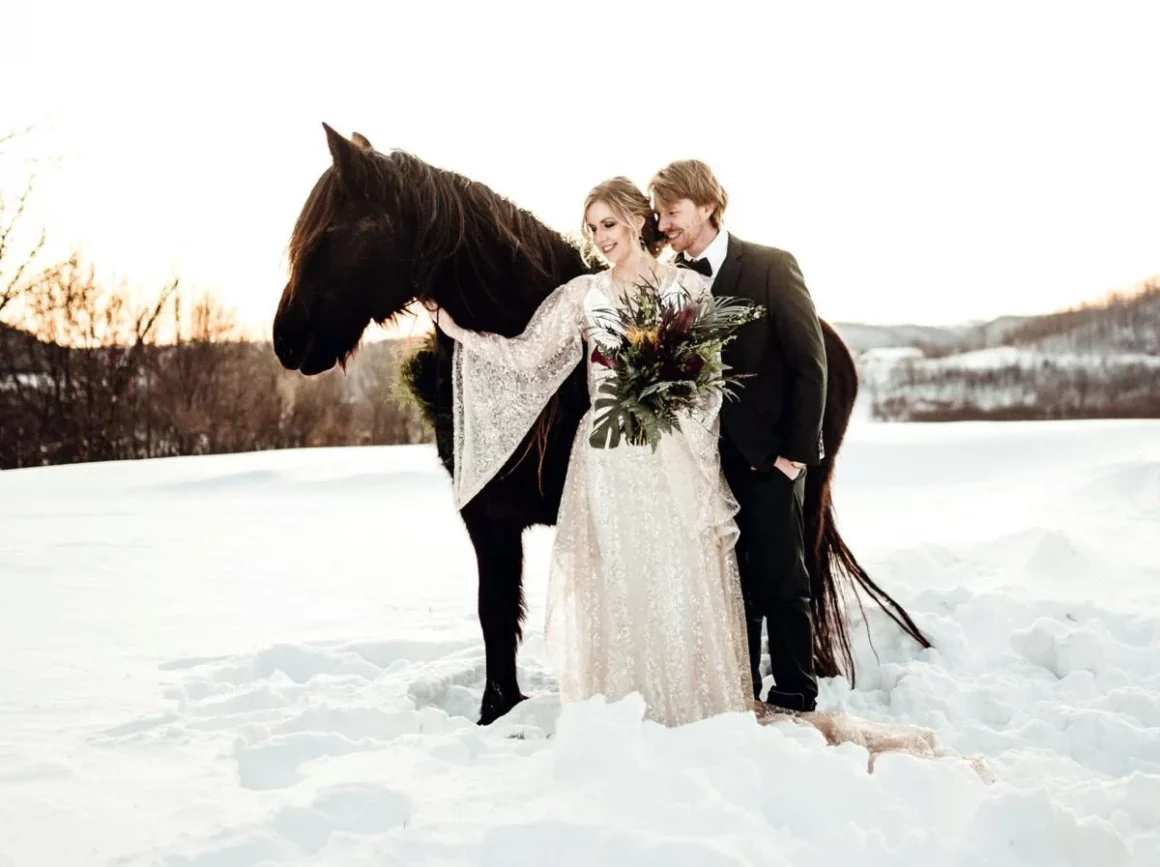 Are you looking to do something special for yourself or maybe your fiancé? Then you should check into getting some bridal portraits done. Bridal portraits are a fun and different way to celebrate yourself. These are a great option if a boudoir session isn't really your style. You can also add something extra into your bridal portraits that you may not be able to on your wedding day. This shoot from Kaycee Ann Photography includes two stunning horses with the most beautiful floral wreaths. Your bridal shoot is all about you so you can make it how ever you want!
Kaycee Ann Photography shares…Down south , bridal portraits are starting to take off. Bridal portraits are usually taken before the wedding day — the bride hops into her dress, has her makeup and hair done, and sometimes even florals are involved!! The photos are kept secret until the wedding day, where usually the blog post will go live, and there may be canvas or print products ordered from that shoot on display on the guest table for people to enjoy!! That is where the inspiration for this wintery shoot came from– lets bring this trend to Canada!
Let me know in the comments below if you would consider getting bridal portraits done for you wedding day.
If you are looking for more awesome country wedding inspiration check out this sunny Alberta country wedding.
VENDORS
Photography – Kaycee Ann Photography // @kayceeannfarm
Makeup – Makeup by Jamie-Lee // @makeupbyjlee
Model – Kaylee M.