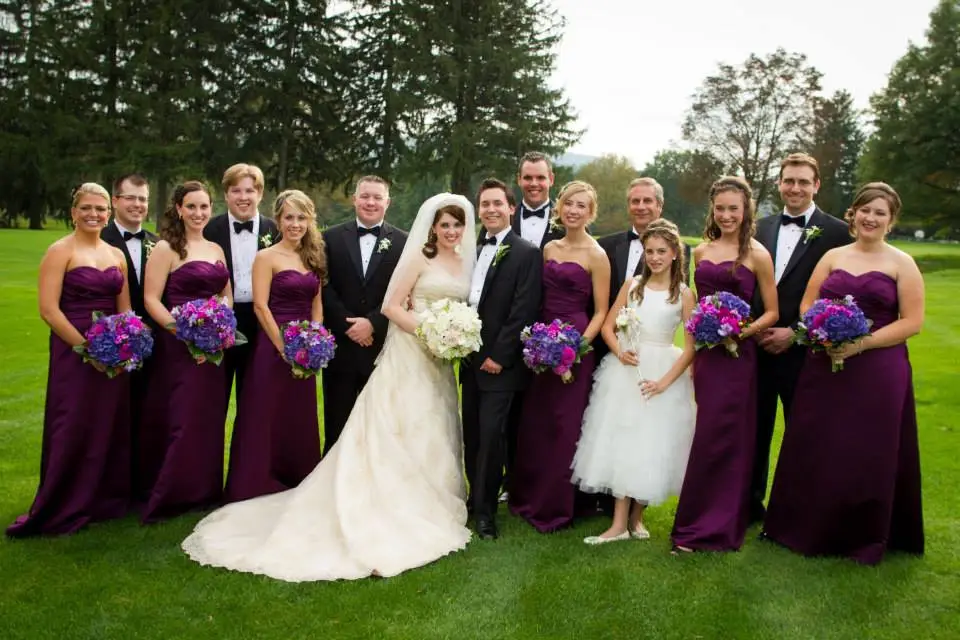 Today's spring golf course wedding is right on trend because it includes 2018's Pantone colour of the year, ultra violet. This stunning shade played a huge part in the colour pallet and I couldn't love it any more. Amanda and Greg had the perfect spring time wedding, lots of flowers and bright sunshine to fill the day.
Amanda and Greg held their reception at the Pitt Meadows Golf Course it was the perfect venue for a spring wedding. In the gallery below from Joanna Moss Photography you will be able to see how beautiful this course is and the scenery made a great location for some bridal party images.
Amanda and Greg's engagement story from Joanna Moss… Amanda wasn't feeling well on the day that Greg planned to propose. Greg wanted to go for a hike with Amanda and her friend (bridesmaid) and go Geocashing. He convinced Amanda to go with them. What Amanda didn't know what that the entire thing was staged and that Greg had created a fake Geocash that they went to "find" at Quarry Rock. When they found the Geocash box he proposed. Best hike ever!
Congratulations, Amanda + Greg!!!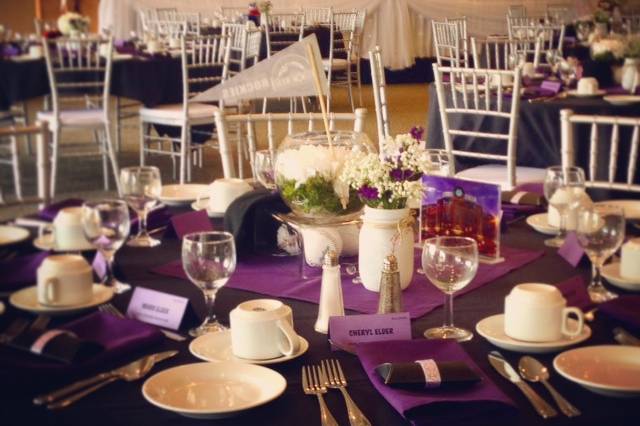 Are you getting married in the Pitt Meadows area? If so, here is more wedding inspiration for your big day.
VENDORS
Reception Venue + Caterer – Pitt Meadows Golf Club // @pittmeadowsgolfclub
Design and Decor – It's My Party Shop
Transportation – Boss limosine // @bosslimousines Invitation Designer – Sagar Patel Floral Designer – Thrifty Foods
Bakery – Cuppycakes by Julie // @cuppycakesbyjulie
Makeup – Makeup by Larissa