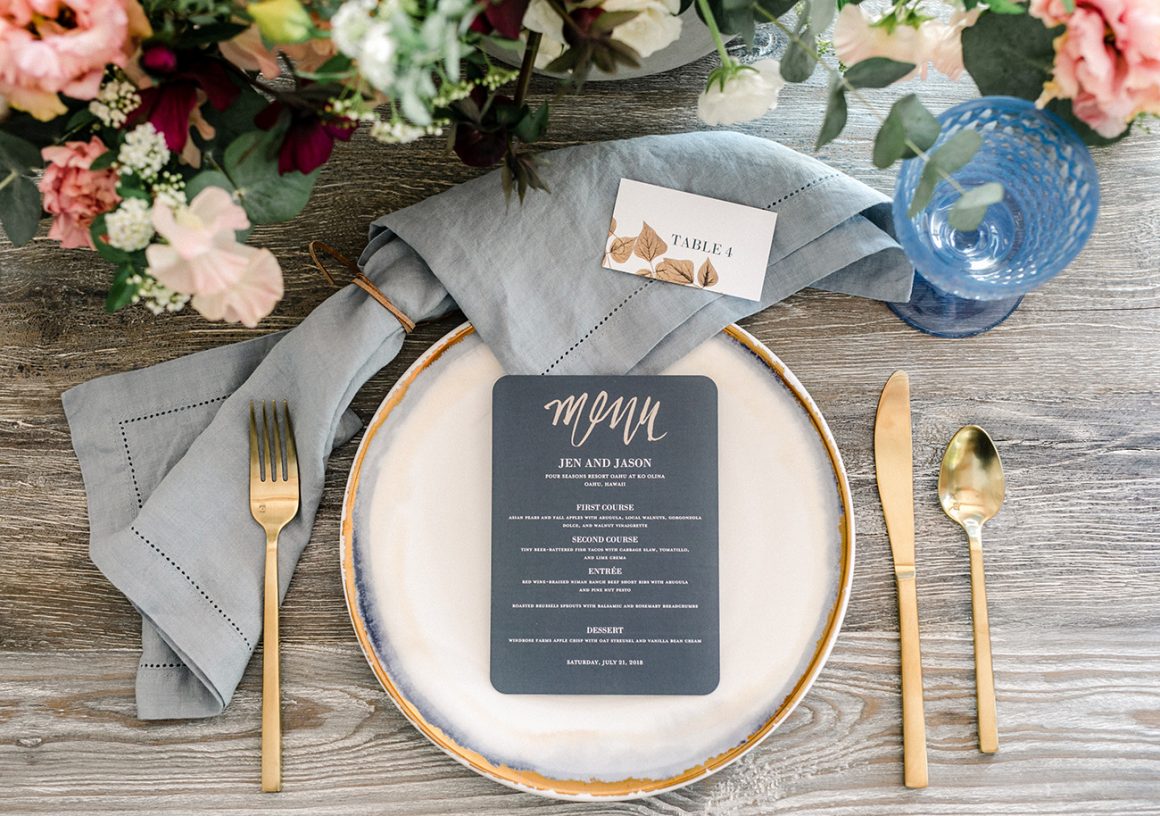 Joanna Moss Photography
Though planning a wedding is full of fun and joy, it can also sometimes bring stress to newly engaged couples. One of the most challenging aspects of wedding planning is choosing what food and drinks to serve to your guests. There are so many options online to choose from that it can be tricky to come up with a menu that you feel confident both you and your guests will enjoy.
Those that are struggling to plan their wedding menu should consider building a meal based on the season that they will be tying the knot. By creating your menu based on the time of year, you basically guarantee that you are able to create meal that matches the vibe of your event. For example, if you are getting married in the summer consider serve summertime favorites like barbecue, iced cold lemonade, and popsicles. If you'll be tying the knot in the wintertime, offer a menu that includes rich comfort foods like shepherd's pie and red velvet cake. There are so many great ways to include seasonal foods in your wedding menu!
Shutterfly developed this gorgeous guide full of wedding menu ideas for each season of the year that is sure to inspire you to plan the perfect seasonal menu.
Huge thanks to Shutterfly for sharing all these amazing seasonal menu ideas!
Spring

Summer

Fall

Winter