We are so happy to be starting 2017 out with this amazing feature! This beautiful frosted forest shoot was styled by Engaged by Darcie and captured by Candy Koated Photography & Design Studio. Something Borrowed Wedding & Event Design did such an incredible job styling this shoot, it is spot on for so many of the 2017 trends. We talked about 2017 trends in our last post, take a peek here if you want to read all about them.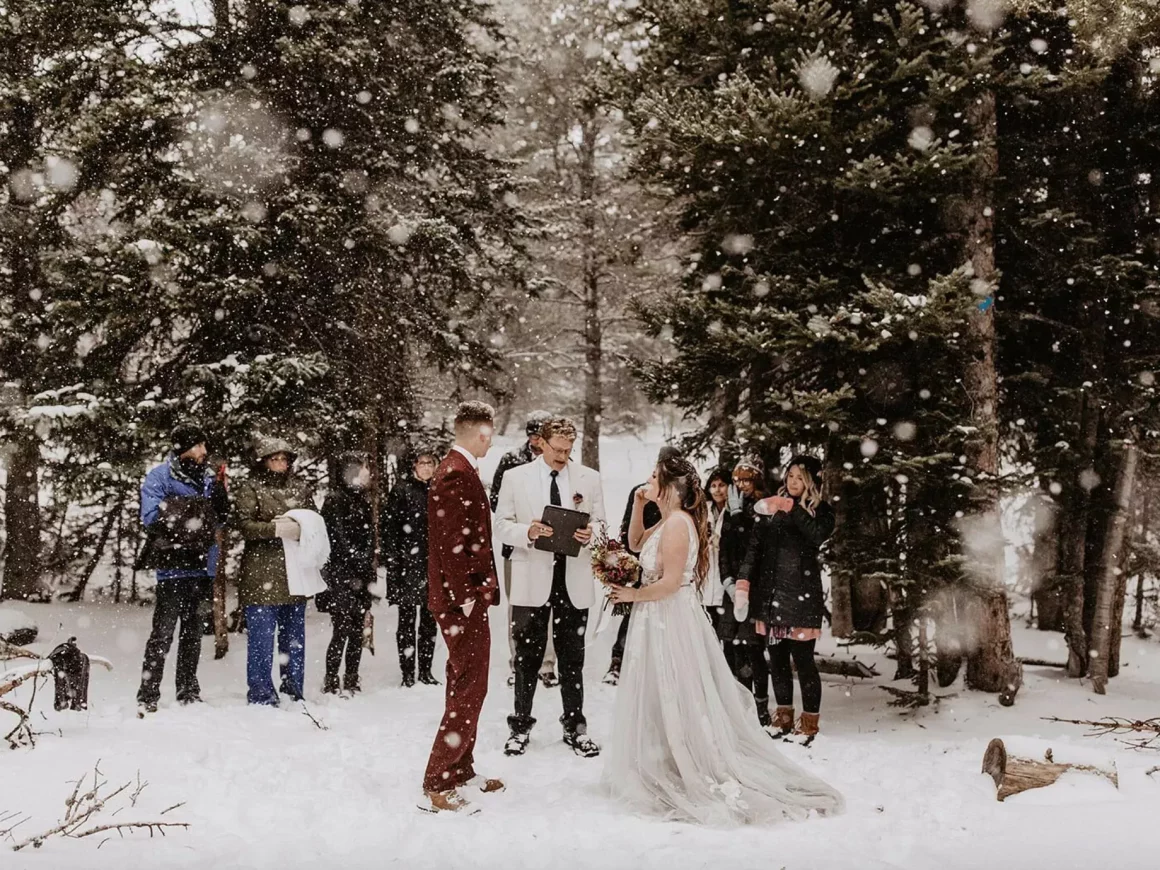 This shoot has some really amazingly talented vendors that hit it out of the park on this one. I mean a suspended cake in the forest is incredible! Sugar by Tracy does it again with that one. Shared Seasons Floral Design created some beautiful florals and greenery. There is just so much to love and get inspired by from this shoot.
Candice from Candy Koated Photography and Design Studio shares…."Living in a part of the world where beautiful sunny days are at a premium – we wanted to showcase an outside of the box location and look so we took to the forest, and we are extremely excited at the result. A whimsical and mysterious setting in a wooded forest with satin draped archway, loose florals, earthy greens, hanging crystal chandeliers, dramatic and gorgeous a head piece, a combination of a hair vine, crystals and mixed metal chain that has a really vintage Art Deco look. White Lasercut custom wedding stationary that beautifully complimented the Vintage Glam look of the shoot. A timeless Victorian lace wedding dress, Mercury Glass and Silver accents .. and then there was that cake. Offering a unique approach to the classic cake table, we hung this over-the-top fondant and sugar flowered wedding cake from the tress! So many unreal elements with this styled shoot that add the perfect amount of fairy tail to an otherwise scenic and natural setting."
How perfect would this be for a small intimate wedding? Get all the vendors details below that made all this possible and can make your big day this gorgeous too!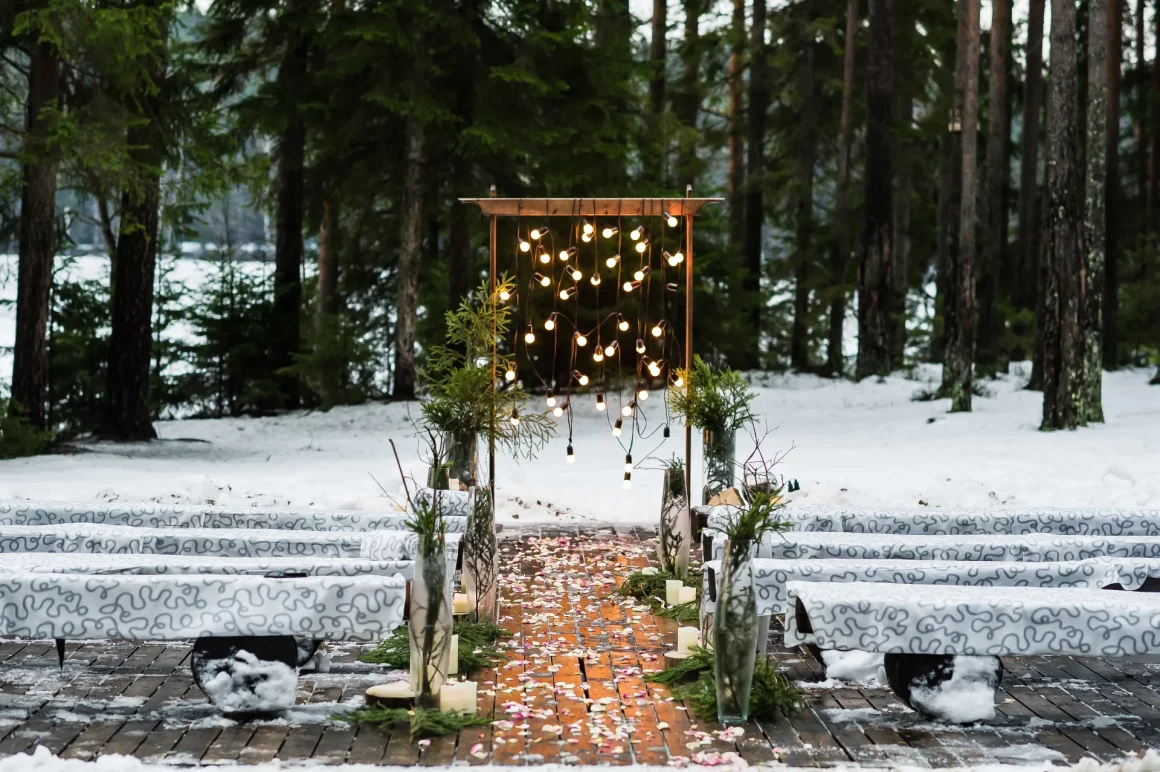 Vendors
Photography: Candy Koated Design Studio // @candykoateddesign
Cake: Sugar by Tracy // @sugarbytracy
Rentals: Engaged by Darcie // @engagedbydarcie
Stationary: Lovesky Design Inc // @loveskydesign
Florals: Shared Seasons Floral Design // @sharedseasonsfd
Headpiece: Lovespun Creations // @lovespuncreations11
Wedding Gown: Novia Mia Bridal Red Deer // @noviamiabridalrd
Make Up: Make Up by Sydney White // @sydneywhitemua
Hair: Jasmin Hebert