This styled engagement session has us dreaming of warm, fun summer days. Laurie K. Jensen captured this adorable couple and it is everything you could want in your engagement shoot. This feature could not have come at a better time for all those newly engaged couples.
We love how Laurie K. Jensen wanted this session to be a fun one. Your wedding photos will be more classic and formal so, why not have a little fun at your engagement shoot! We love how Laurie focuses on getting your soon to be groom out of his comfort zone and really take the photo session in.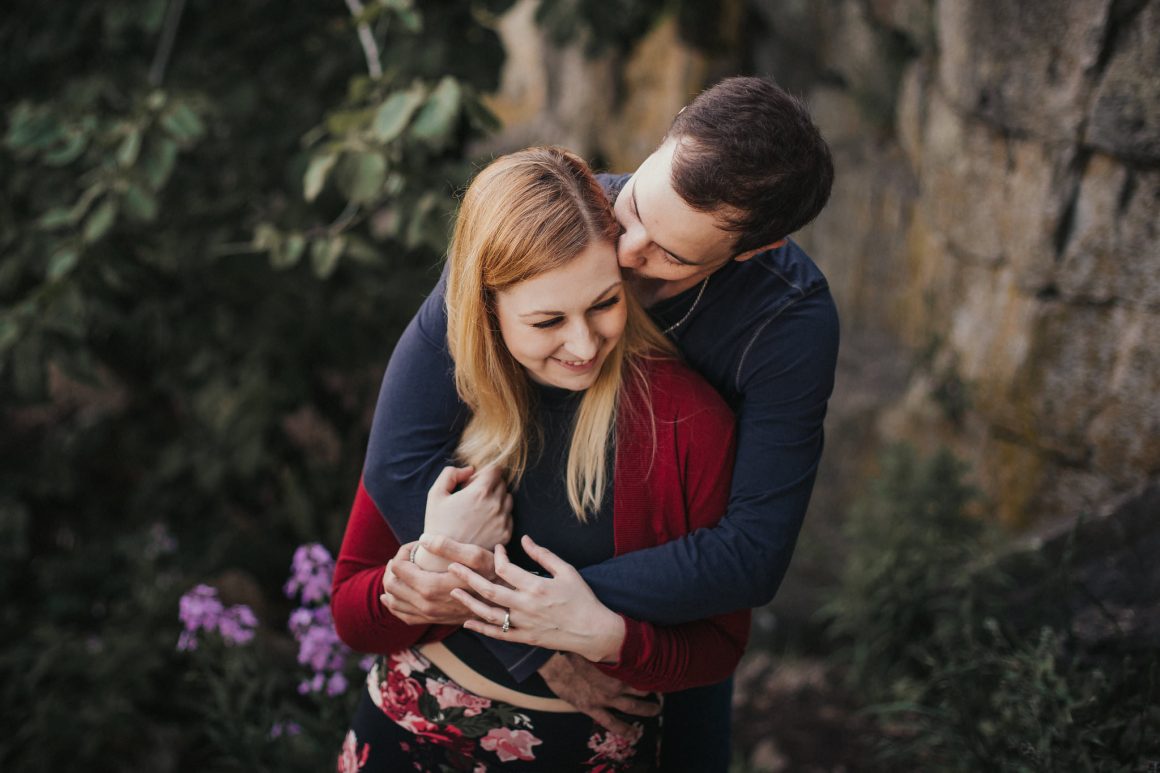 Laurie K. Jensen shares…."I shot a styled engagement session to show that it can be fun and relaxing for both the future bride & groom! Often we hear how the guys drag their feet to the engagement session because they don't see the value in it. My goal was to show that engagement sessions doesn't have to be this boring thing you feel obligated to do. You do it because you're going to want these memories to share and remember as the years pass.
We went to the river at Terwillegar Park and the lighting could not have been better! We got there right before sunset and it seemed as if we had our corner of the river all to ourselves. Nicola and Brodie even braved the cold water and got in for a little water fight! A dog even came by to say hello!
I absolutely loved this shoot because it was such a fun and relaxing time together and just a natural extension of how a couple would normally interact (with a little push outside their comfort zone!)."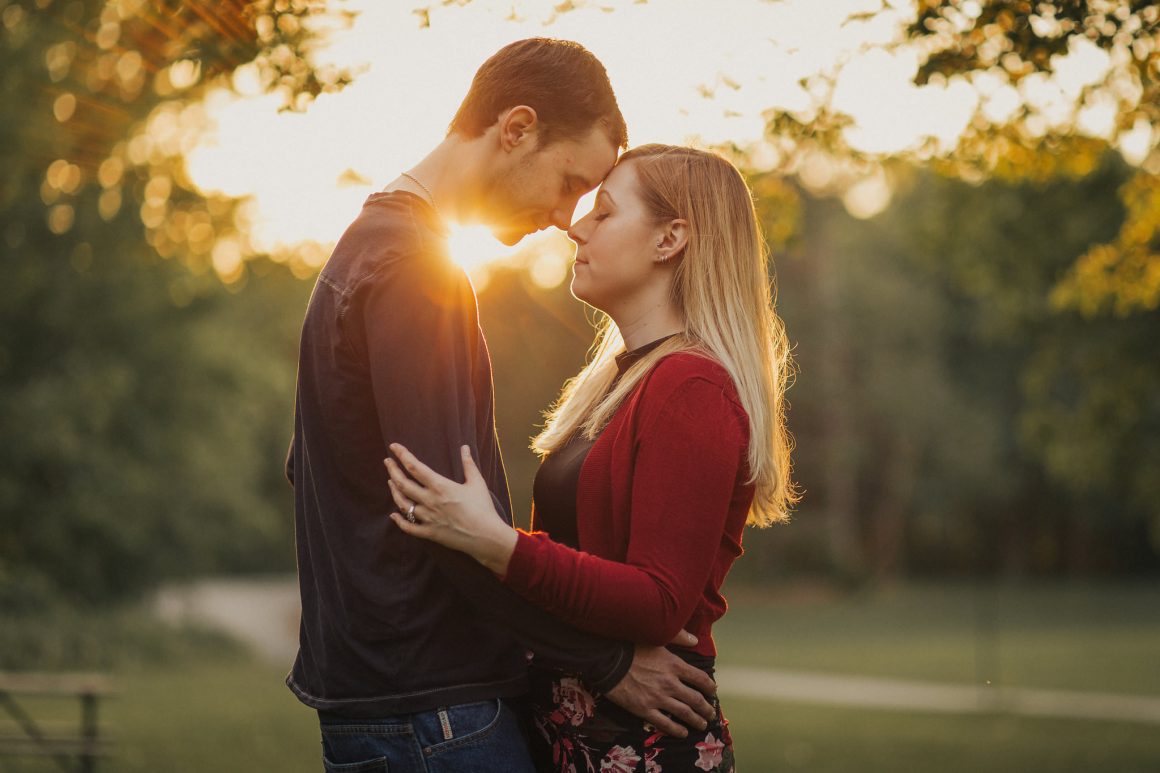 Get ready for some stunning light, an adorable couple and one cute pup who stops by to enjoy some camera time!
Vendors
Photographer: Laurie K. Jensen // @lauriekjensen
Location: Terwillegar Park
Models: Nicola Wilson // @1nicolamarie  and Brodie Forbes