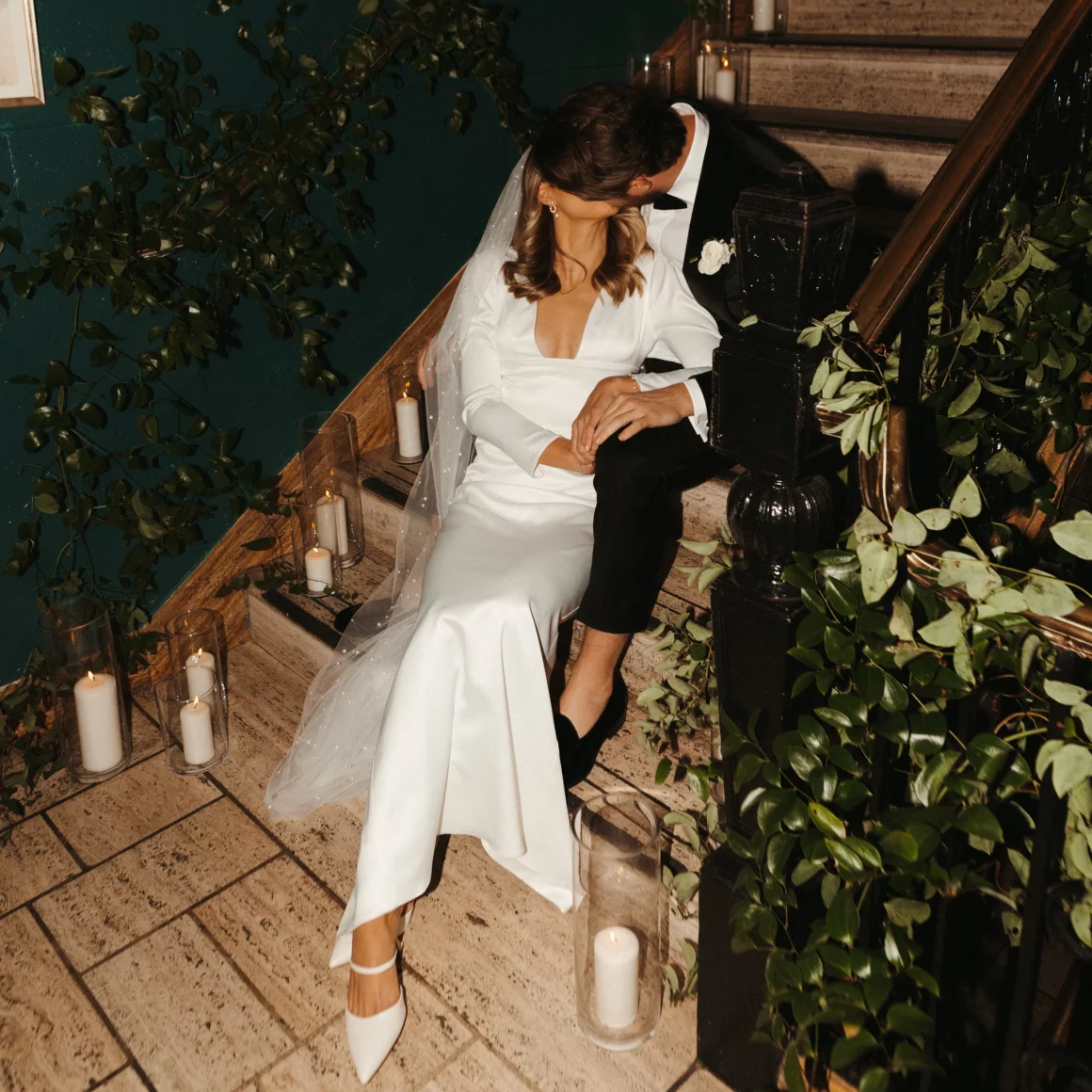 I love when I get to feature fun couples with super fun weddings and today's Medicine Hat wedding is most definitely a fun one. Cristal King Photography was the lucky photographer that got to spend the whole day with this awesome couple and their wedding party. She was also so kind enough to share it all with us! 
Cristal King Photography shares with us…This wedding was pure perfection with these newlyweds from Duchess and their bridal party! Shira and Corbin were married here in Medicine Hat today and it was a beautiful wedding day!!! This wedding party was amazing…lovely bride and bridesmaids and gorgeous gents with their groom, all dressed like they stepped out of a bridal magazine! They had natural charisma  and an easy going nature even despite the high heels, layers of bug spray and four piece suits on a hot day! What a treat to work with them all!!!
California Dream Limousine worked with us keeping the bridal party partying in between locations!!! Pretty sure that's why they had so much fun with us!
The sun was blazing and right overhead so we headed to some shady spots for some photo fun and then took a break at Swirls for ice-cream to cool down! 🙂
While Shira and Corbin spent some alone time with us looking super stunning and romantic the bridal party made a pit stop at Starbucks for a much needed caffeine jolt.
Breaks in between photos keeps a bridal party happy and we love working with a happy bridal party, they end up doing awesome impromptu things like serenading the group with an acapella version of "King of the Road"! So cool!
Congratulations to this happy couple on their wedding!!!
Is your wedding colour blush? Take a peek at some of the other blush weddings we have featured for some pretty inspo!
VENDORS
Photographer – Cristal King Photography // @ck1photos Makeup – Amanda Wyrostok
Hair – Cosmos Hair Studio  (Ashley Schmidt)
Bridal Boutique – Novelle Bridal Shop // @novellebridal
Gown Designer – Mikaella Bridal // @mikaellabridal
Limo – California Dream Limo // @california_dream_limo
Rings – Forevermark Diamonds // @forevermark
Bridesmaids Dresses – Cinderella Divine // @cinderelladivine
Flowers – Homegrown by mother of the bride