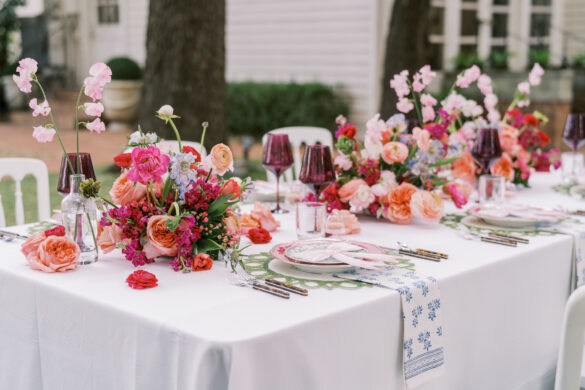 Who isn't obsessed with brunch? Now how about a chic brunch on the morning of your wedding day? I vote, yes please! I am in love with today's bridal brunch feature from Honey Couture Photography. I will warn you images from this chic brunch will make you hungry. The food looks incredible!
I think the idea of a bridal brunch is amazing because it allows you to slow down your morning and have a little special moment before everything else starts in your day. Also having a brunch will ensure that you eat the morning of your wedding and you won't have to starve all day. It is a very long day so make sure you eat.
Honey Couture Photography shares…This was a bridal session aimed at something fresh!! Knowing how stressful and fast passed a wedding day is, I used this opportunity to try and slow things down with my model and take the detail orientated images I wish all brides would have the time to do on their big day. I focused a lot on the details and themed the shoot around having brunch on a wedding day. I think more brides should do brunches on the morning of, they are my favourite! It is a fun and casual way to enjoy the morning, allowing the time to revel in the day, while enjoying time with loved ones, instead of the normal hustle and bustle while getting ready.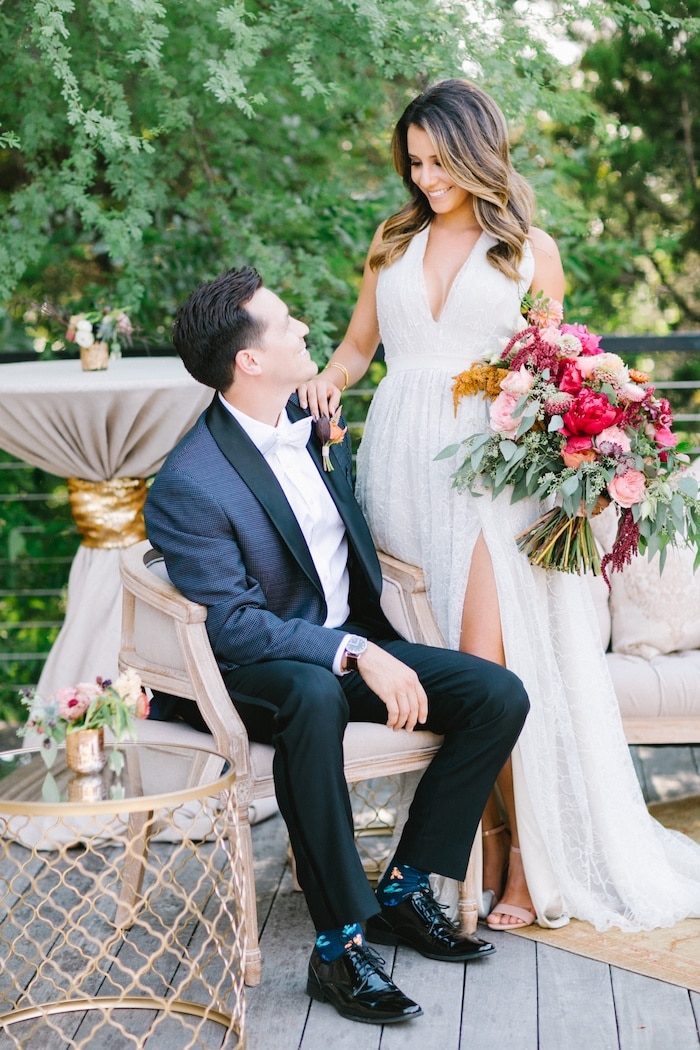 To get more wedding inspiration for your wedding day, check out all our featured styled shoots. Let us know in the comments below if you would consider having a chic bridal brunch like this one on your wedding day?
VENDORS
Photography – Honey Couture Photography // @honeycouturephotos
Venue – The Photographer Studio // @thephotographerstudiorental
Florals – Fleurs Florals // @fleurs.flowers
Bridal Boutique – The Bridal Boutique // @thebridalboutique
Hair Piece – Joanna Bisley Designs // @joannabisleydesigns
Hair + Makeup – MAI Makeup // @_maimakeup
Paper Goods + Calligraphy- BloomPapers // @bloombash
Cake + Cookies + Dessert – Milk and Cookies Bakeshop // @milkandcookiesbakeshop
Model – Camryn // @_cramryn_