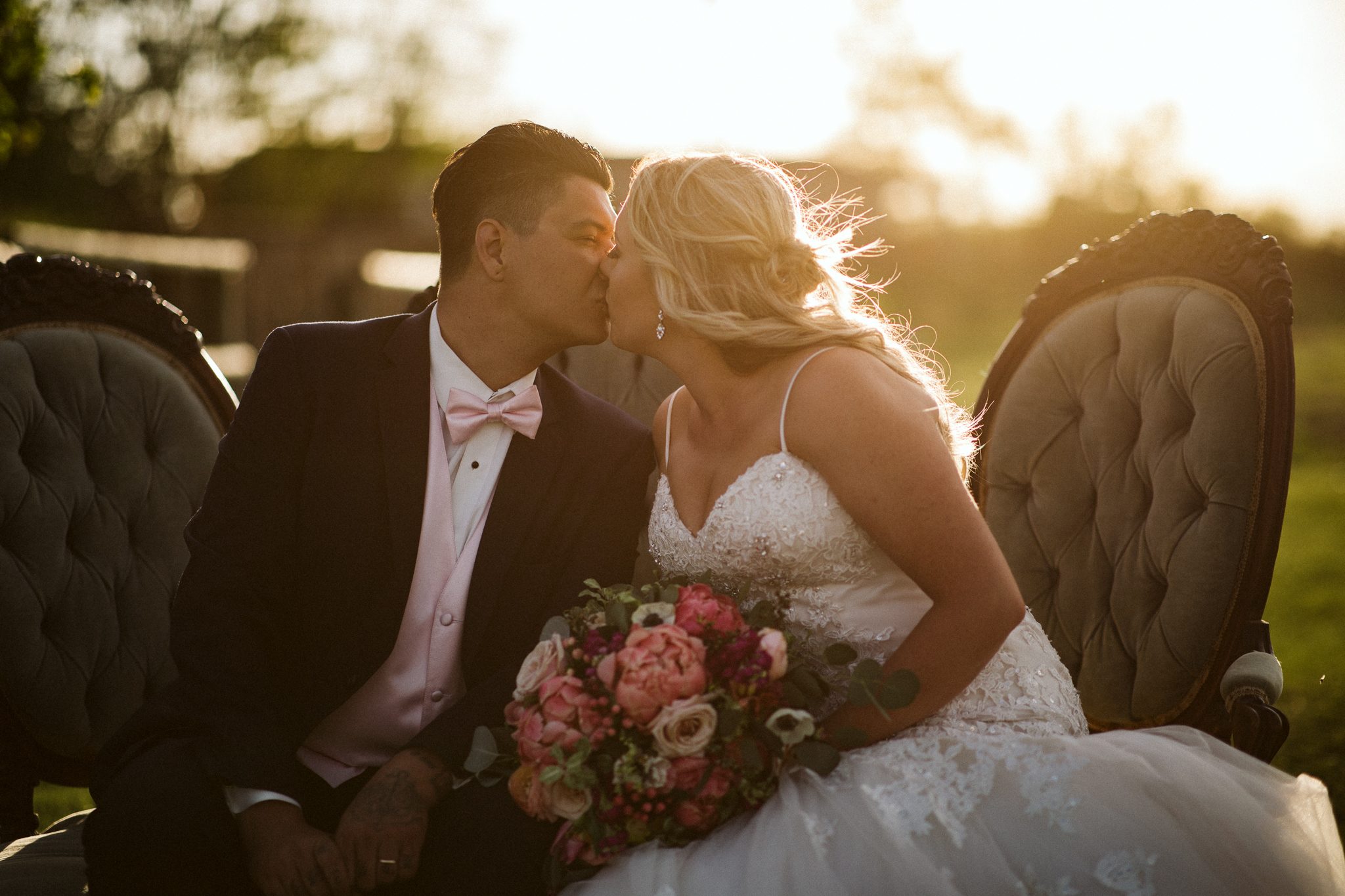 Ryan and Stephanie's wedding day was filled with so much joy and love, you will be trying to hold back the tears as you make your way through their highlight reel from Tkshotz Productions. This wedding was planned with all the right details, from the venue to their sparkler exit!
I have to stop and just talk about the venue that they chose real quick. Have you ever heard of The Gathered? It is a farm to table venue right outside of Calgary and it is a must see! You are able to get married in a farm field, which you will see Ryan and Stephanie do. Then you get to have your reception in a clear tent and maybe even some pretty string lights. I think one of my favourite things about this venue is how it is a small family run farm who prepares all their meals straight fresh from the farm, family style. How amazing does that sound? I am not going to lie the short clip in this film will probably make your mouth water a little bit.
Tkshotz Productions shares…We are soooo excited to share this wedding with you. Ryan and Stephanie was surrounded by so much love Just outside of Calgary. They celebrated at the amazing venue at Gathered. The family at this farm have out done themselves with the home cooked meal and amazing location! We are excited to mark their kick off for the 2018 season.
Congratulations, Stephanie and Ryan!!! Thank you for sharing the day with us.
Five years ago, we met the old fashioned way… at a bar. Both of us were separately unwillingly dragged along to a night out at Hudson's Taphouse by friends, and it was hardly love at first sight when we met. There was a cheesy pickup line or two, and some judgement passed, but the spark was definitely there. It took a month and four failed attempts before we finally connected for our first date. It wasn't long after that night at Lloyd's roller skating rink that we took our relationship more seriously, and became "Facebook official".
Ryan initially asked me to marry him in December of 2014, with a family ring hidden in a bowl of candy. Then life happened (as it does) and we postponed planning anything until we were more grounded. He re-proposed on April 11th of last year and it was simple and perfect. He was working late and I was in my pyjamas making dinner. He knocked on our door, which was atypical, so the first thought to cross my mind was "this is it – he's proposing". I was quick to dismiss that thought though, rationalizing that he probably had his hands full. I opened the door and found him down on one knee, with a ring and big bouquet of roses. All he said was "Can we please get married now?". We laugh about the fact that I was so shocked I slammed the door in his face. I quickly re-opened it and said yes, of course!
The Wedding Day:
I know everyone says this, but our wedding day was pure magic. I got ready with my bridesmaids and family at a lake house in Chestermere, and my husband and his groomsmen got ready at our condo. Our ceremony and reception were at Gathered, an organic vegetable farm just north of Calgary. We wrote our own vows, and hand-picked all the music at our ceremony, which were both important elements to us. We left the property to take photos and video with our bridal party in between the ceremony and reception, which was such fun! The speeches and the star blanket ceremony after dinner were really touching moments that we both cherish. The party afterwards was a great time – our guests could sit by the fire pits and roast marshmallows, they could dance, mingle or use the photobooth. At the end of the night, even though we were exhausted, we were not ready for it to be over!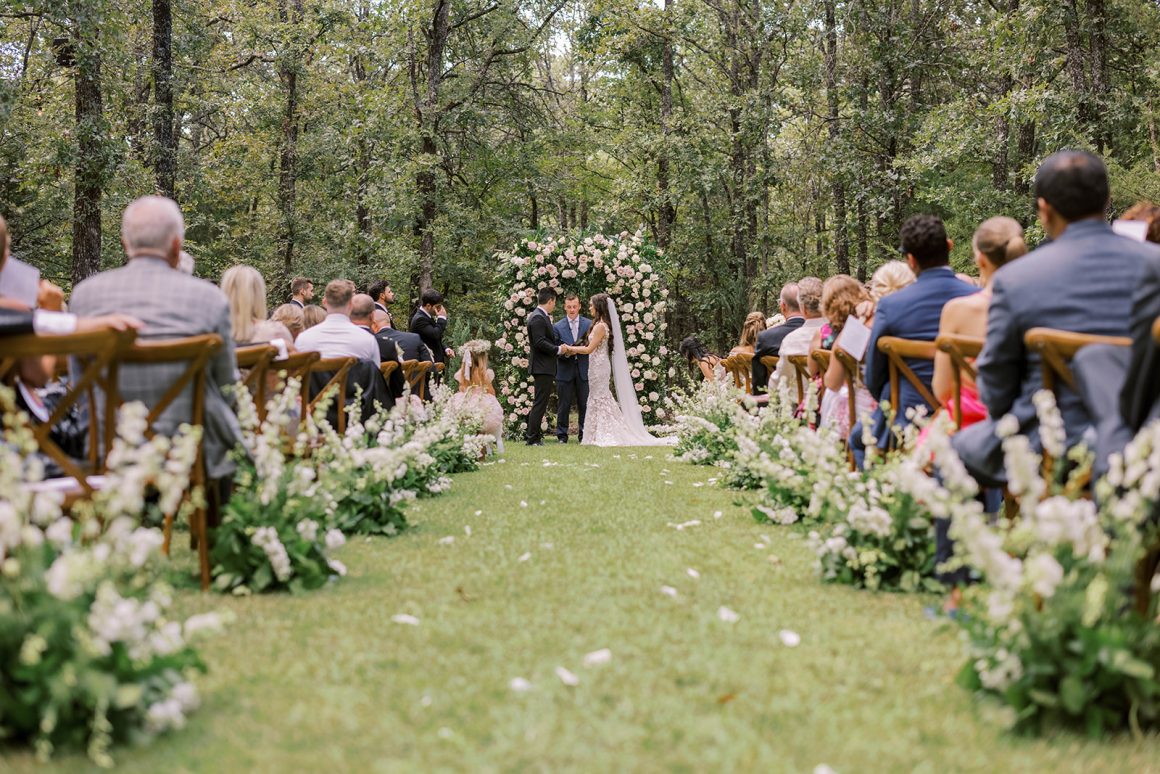 Top Three Wedding Day Moments:
I have both of our answers, because I had the hardest time picking!
1) Me: First kiss – finally official!
Ryan: Our vows
2) Me: Star blanket ceremony – My husband is Metis and to pay homage to his heritage, we did a star blanket ceremony. A star blanket is given as a gift to honour a life-changing event, and both my husband and father-in-law wore traditional ribbon shirts for the ceremony. After the blanket was presented, we did a smudging and our guests joined hands and made a circle around us. We then danced around the circle to traditional music. The surprising part was that our guests joined in the dance. It was so special – we had goosebumps. Ryan: Seeing me walk down the aisle in my dress
3) Me: I got a quick peek at Ryan when I was waiting in the limo with my bridesmaids. My girls told me not to look, but I had already had caught a glimpse of him. It's hard to put into words how excited and blessed I was feeling!
Ryan: Our first dance. I'd spent a long time trying to find a song for this moment, because music is really important to both of us. Ryan picked a beautiful song by one of his favourite artists and it really encapsulated our relationship.
Honourable mention: My mom helping me into my dress and the first look I did with my dad. My sister was also there for both moments and it was nice to have a few quiet family moments before the day got going.
Top Three Wedding Day Details:
1) Bouquets & Boutonnières – I was absolutely obsessed with our flowers, our florist really captured exactly what we were hoping for; pops of colour and texture!
2) Food – The food at Gathered is outstanding! We still have guests commenting on how delicious the meal was.
3) Decor – We had such a fun time decorating! We went for a kind of boho/minimalistic approach to the day with a theme of metallics: rose terrariums filled with succulents and blush roses lined the aisle, our centrepieces were variety of glass bottles spray painted gold, rose gold and silver with simple flowers and greenery and navy blue table runners. For texture on our head table, we used draping fabric as a table runner. We also cozied up the campfire areas with boho blankets, rugs and sheepskin throws.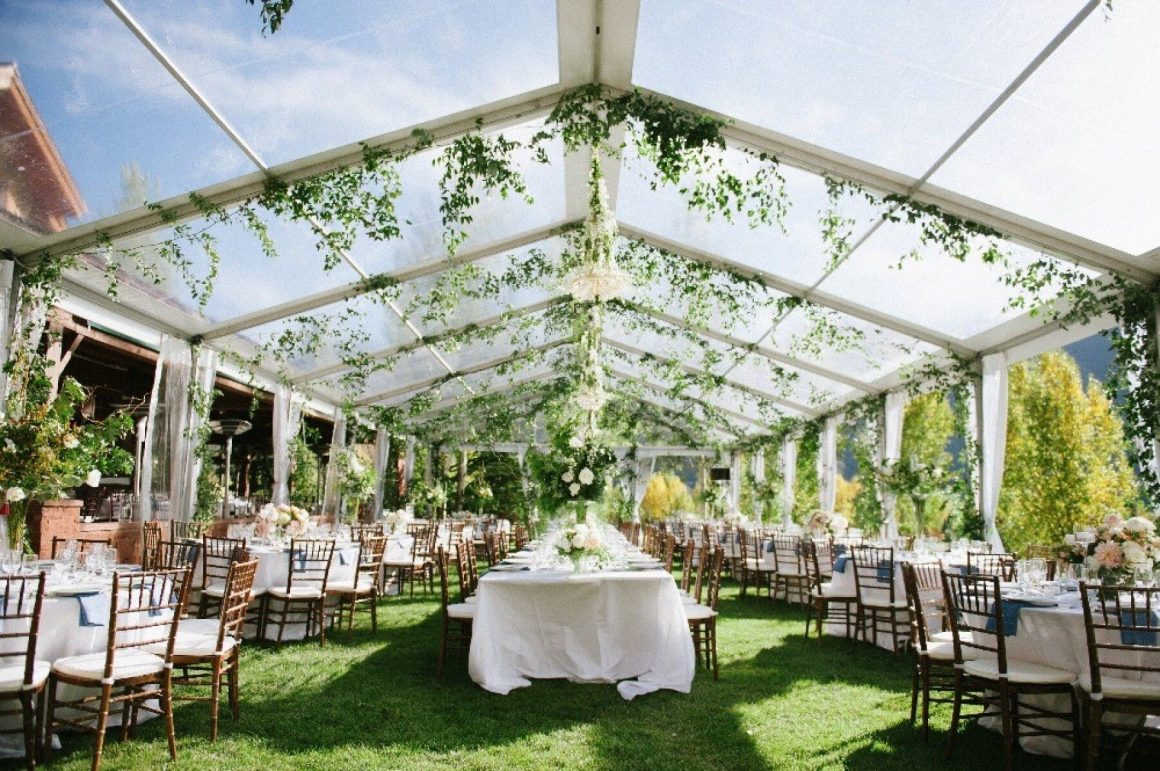 VENDORS
Videography – Todd Kwiczak and Sophia Ritz with Tkshotz Photography // @tkshotz
Venue – The Gathered // @the.gathered
Florals – Pretty Petals Floral designs // @prettypetalsfloraldesigns
DJ – Barbu Entertainment // @djbarbu
Makeup – Annimations Makeup // @annimationsmkup Hair – Joanna Kliamenakis Officiated – Elaine Klassen
Dress – Sposa Bridal