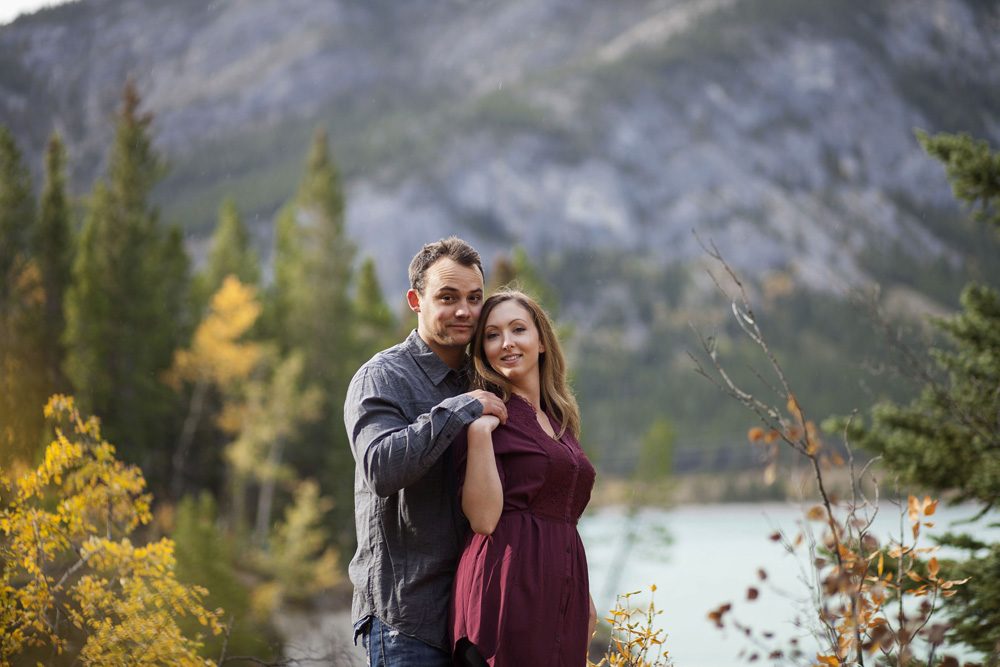 Not only does today's engagement shoot feature have gorgeous views of the mountains but it also has lakeside views with some stunning fall colours. This engagement shoot from Entwined Portraits didn't miss out on much!
Receiving submissions from the mountains never gets old, especially when it includes a couple as cute as Ryan and Hannah. This couple has a special spot in their hearts when it comes to the mountains, making this engagement shoot perfect for them. This couple loves the outdoors and what better place to be than in the mountains.
From Entwined Portraits…Ryan & Hannah's beautiful lakeside engagement session was full of fall color and mountain views. These two love to camp, hike, and fish, so it was perfectly fitting to head to the mountains for their engagement photos. We met up at Upper Kananaskis Lake for a stroll through the woods, along the shore, and then for a short drive up the mountain for a gorgeous view of the Kananaskis Valley below. We snuck in their session just before a fall rainstorm swept most of the colorful leaves away!
Congratulations to Hannah and Ryan on their engagement! Happy wedding planning! Now get ready for some gorgeous mountain views.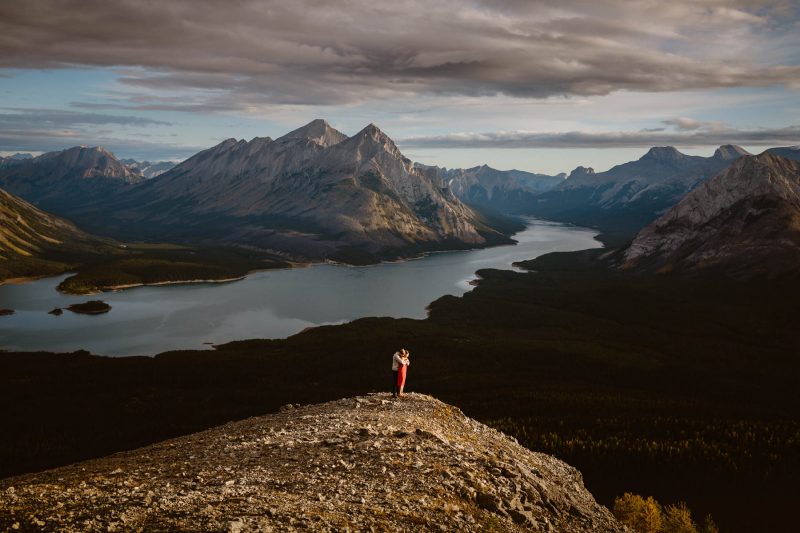 How cute is Hannah and Ryan and their adorable pup? There is just so much to love about this engagement session. Lakeside in the mountains definitely makes a great location! Where would you love to get your engagement pictures done or where did you choose to go? Let me know in the comments below.
If your dream engagement session is in the mountains, check out a few of these other mountain engagement sessions for inspiration; Quarry Lake Park engagement, Mountain Top engagement, Adventure in the Mountains, Sun-kissed Canmore Engagement and Hiking and Adventure Engagement.
VENDORS
Photography – Entwined Weddings // @entwinedportraits Location – Upper Kananaskis Lake, Kananaskis Country, Alberta