We are so excited for all the couples who will be getting engaged over this holiday season. And once all the holiday craziness settles down you will be looking for some inspiration and ideas to start planning your perfect day! We thought doing a post on some 2017 wedding trends would be a great place to start gathering your inspiration. So, let's talk wedding gowns, colors, themes and flowers.
COLOR SCHEME
A huge color in 2017 will be Greenery, which is Pantone's color of the year.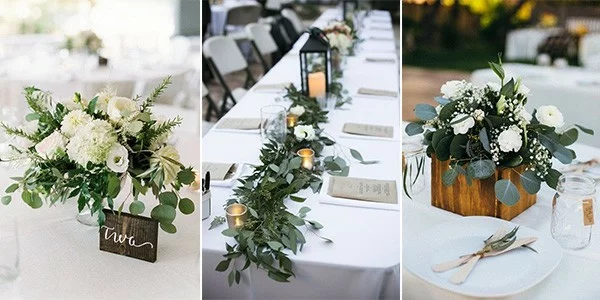 Image Via Pantone
Navy, Grey and Copper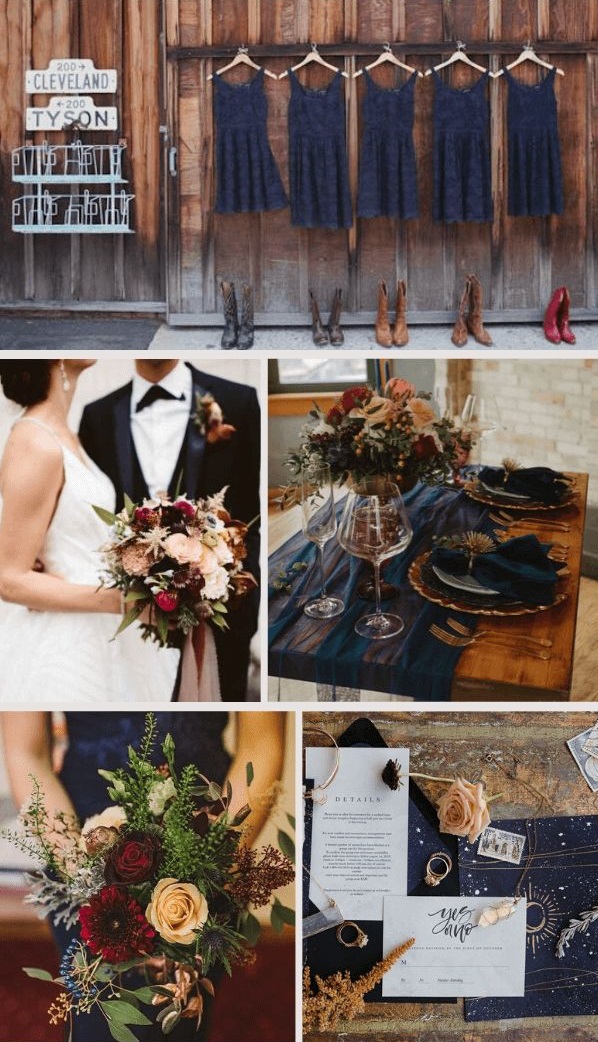 Photo by Redfield Photography Via Green Wedding Shoes
Green, Pink and Cream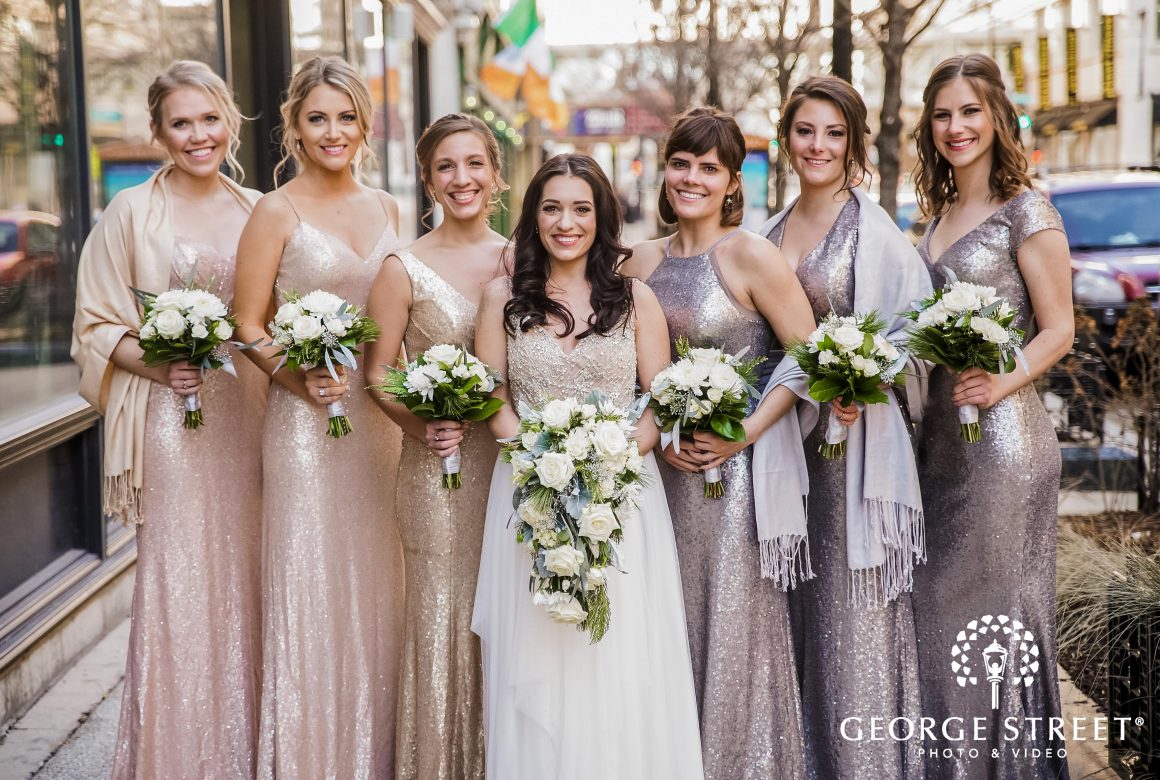 Photo by Caca Santoro Via Green Wedding Shoes
Grey, White, Black and Creams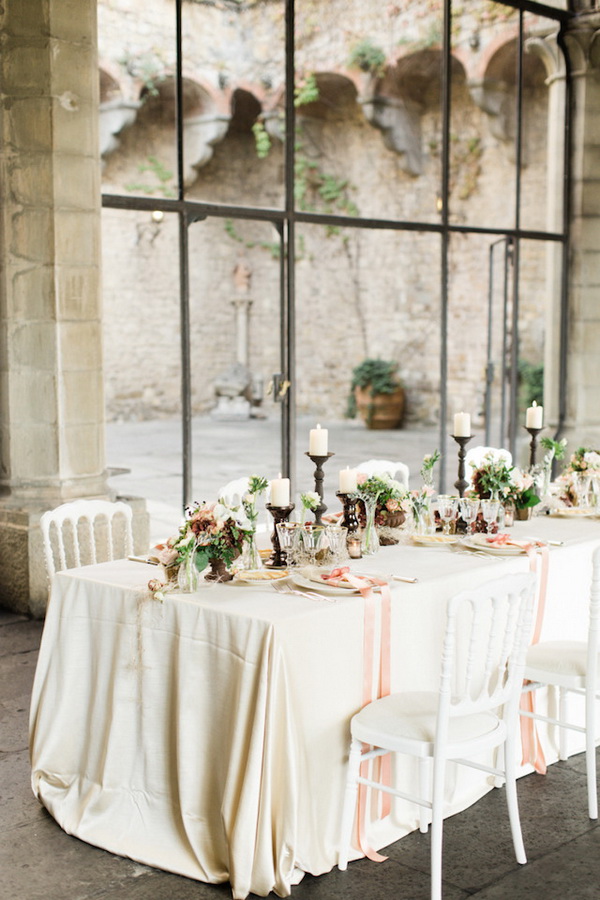 Photo by Lindsay Nickel Photography, Cake by Sugar by Tracy
Burgundy, Navy, Green and Gold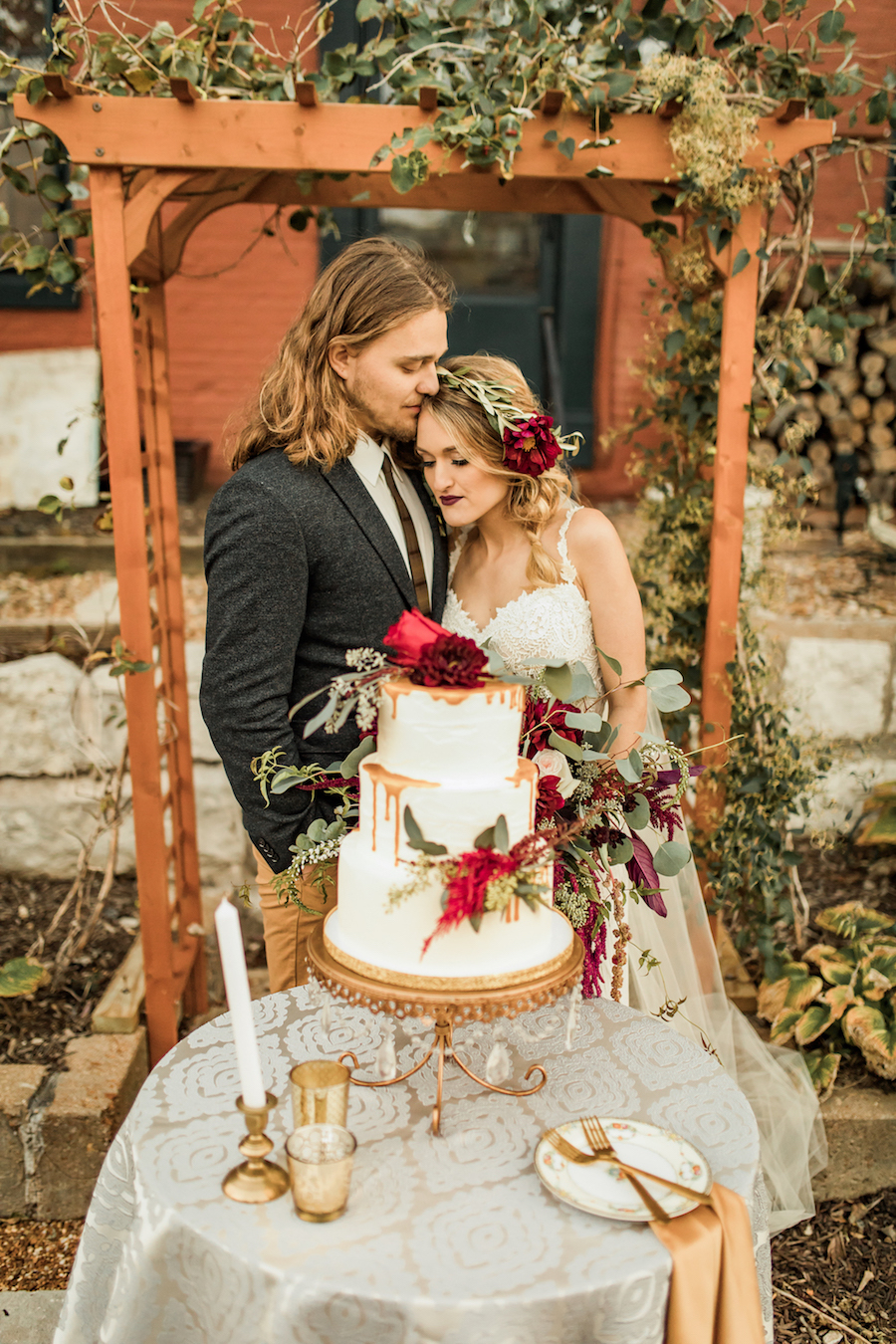 Photo by Lucy G Photography Via Rock My Wedding
WEDDING THEME
Industrial Chic
This wedding theme we think will really start trending in 2017. You will see lots of industrial venues, mixed metals and decor will be minimal. The colors navy and copper would fit this theme perfect.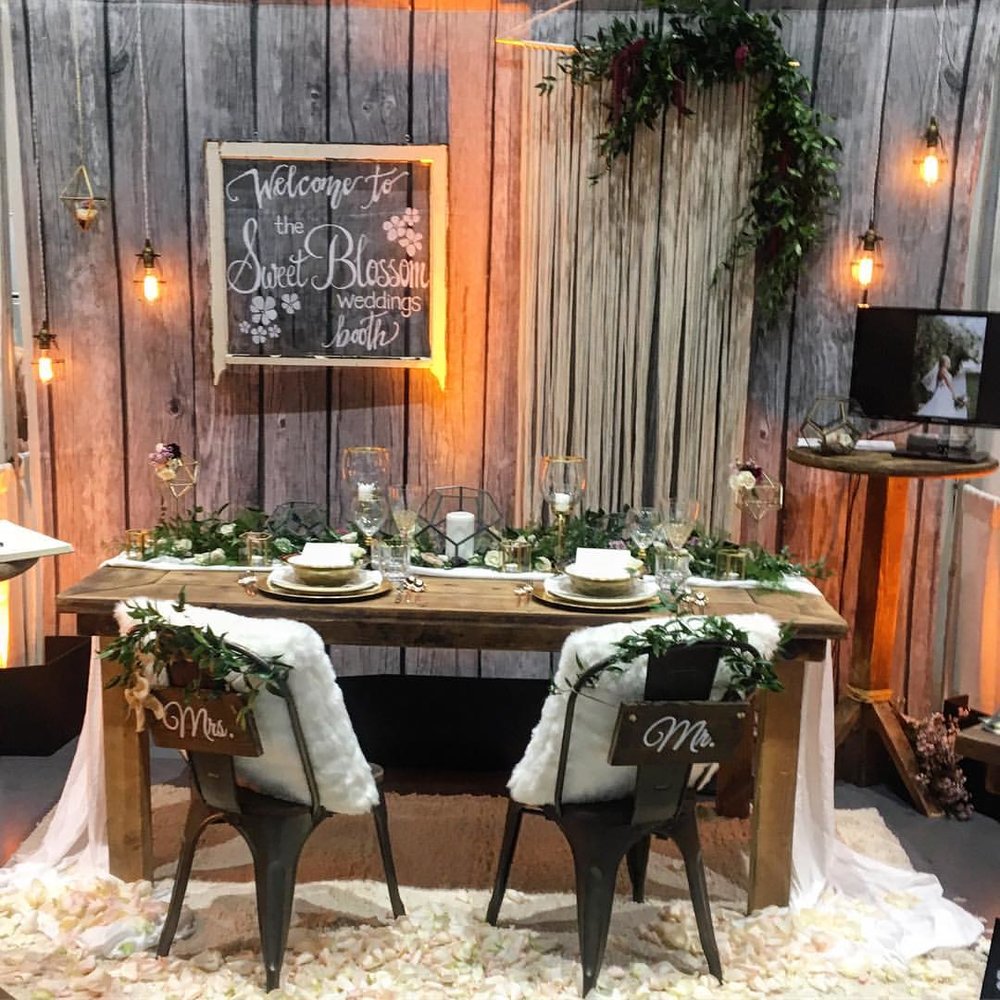 Photo by G. Riggieri Photography Via 100 Layer Wedding Cake
Garden Theme
Soft pastels, lots of flowers and romantic vibes make this theme so beautiful. Pair this theme with green, pink and creams for a soft feel.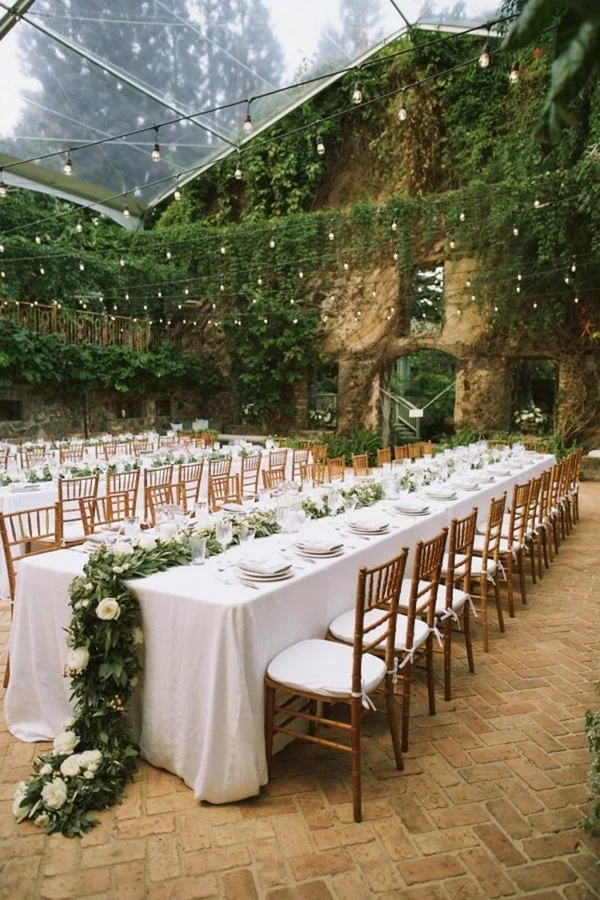 Photo by Leah Vis Photography Via Style Me Pretty
Minimal and Neutral Theme
With this theme you will see lots of white, cream, grey, black, warm taupes and champagne colors. It is a very relaxed yet elegant theme for a wedding.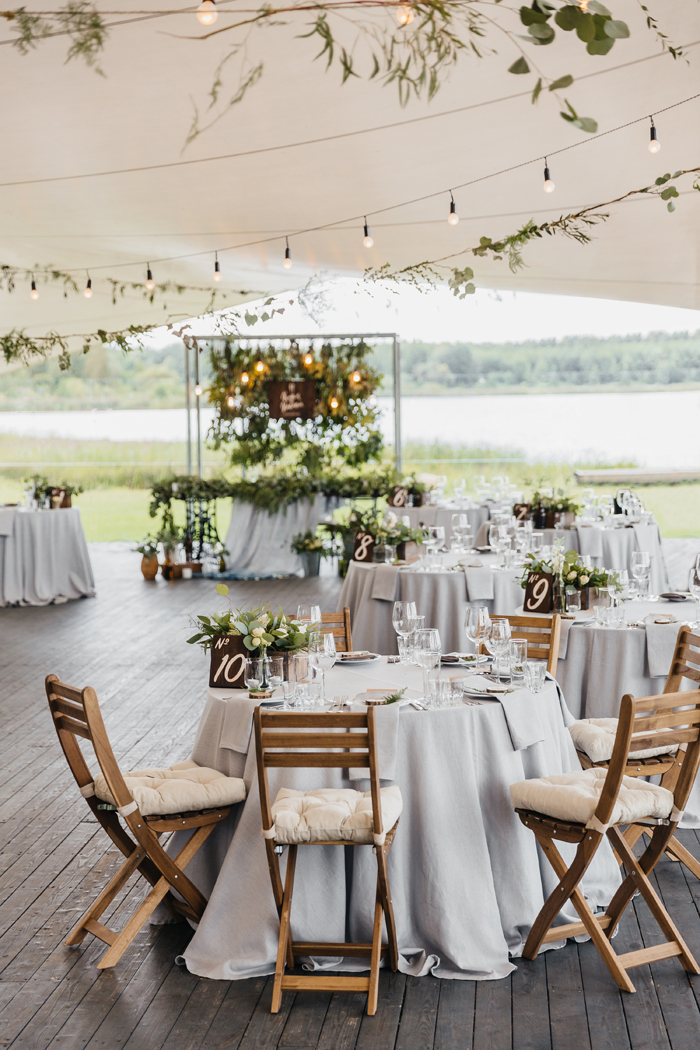 Photo by Melanie Nedelko Via Style Me Pretty
Boho Chic Theme
This theme is a lot more casual then others. If you like flowing dresses, draping fabric, and flower crowns this theme is for you. Dark and rich colors are a good fit for this theme.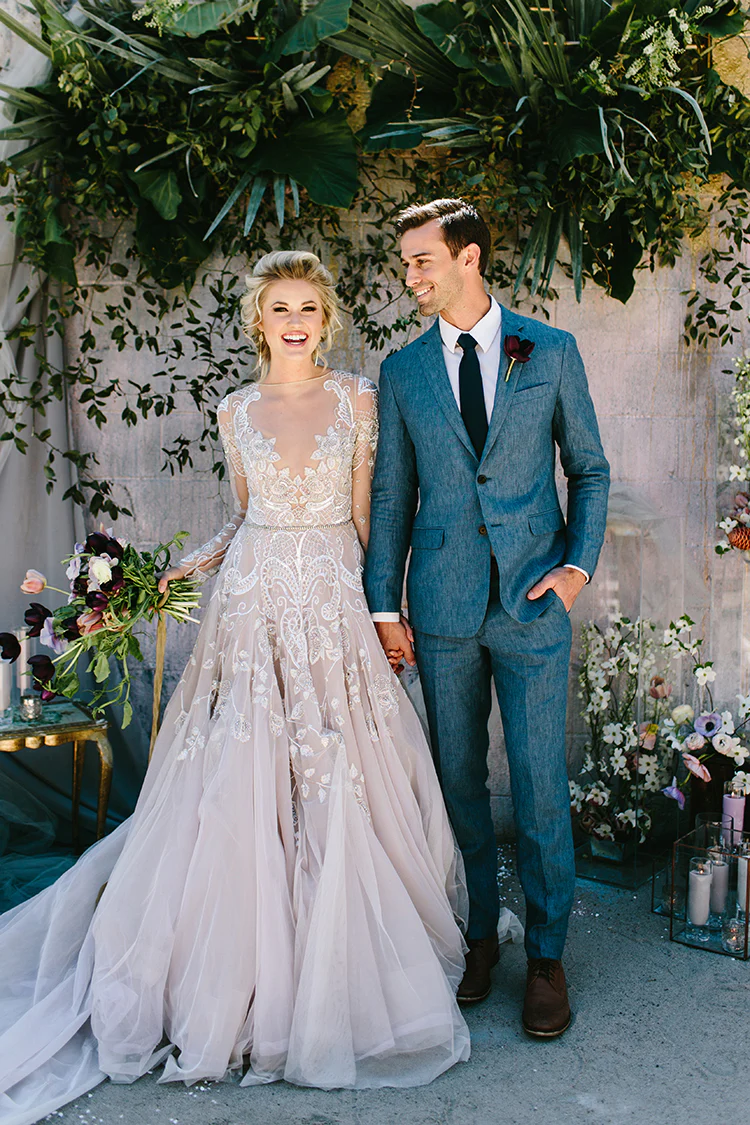 Photo by Brumley & Wells Via Style Me Pretty
Forest Theme
If you like a magical, moody and mythical setting then take the forest theme into consideration for your big day. Lots of candlelight and greenery will be the perfect decor for this theme.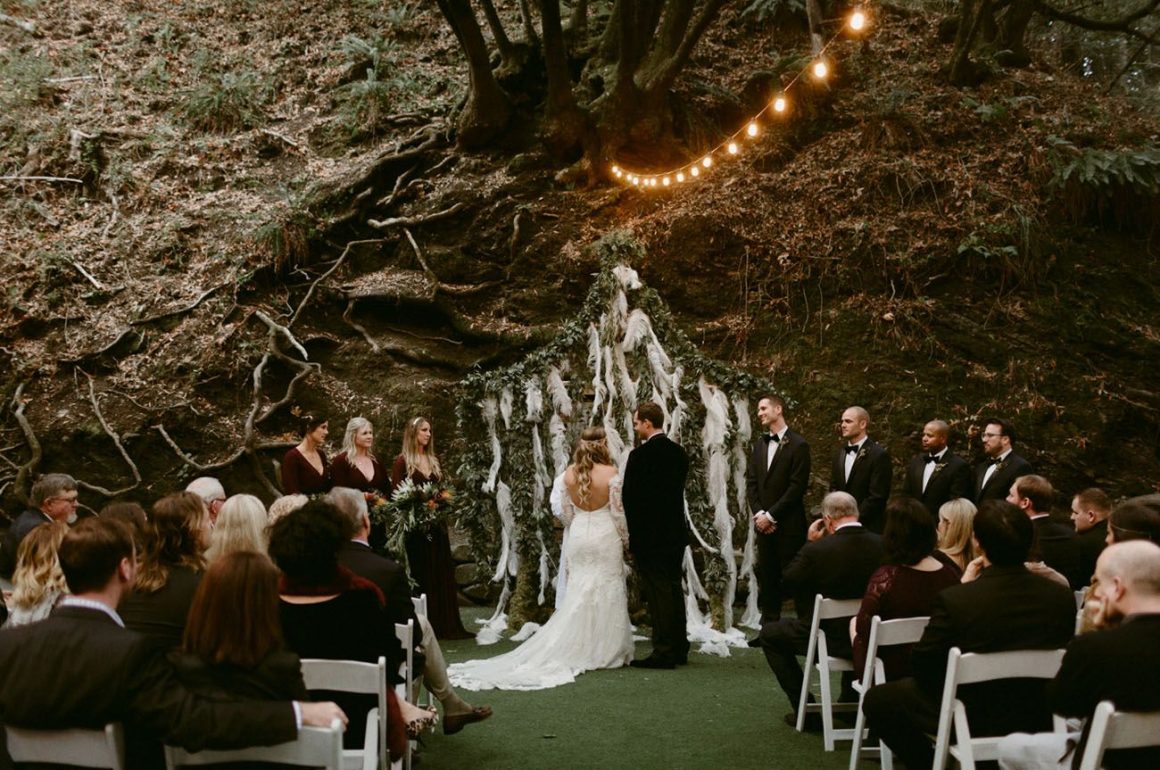 Photo by Tyler Branch Photography Via Green Wedding Shoes

WEDDING GOWNS
Colored Gowns
Out with the old tradition of white wedding gowns and in with soft colored gowns. We think in 2017 you will be seeing more dusty blue, blush pink, grey and champagne wedding gowns.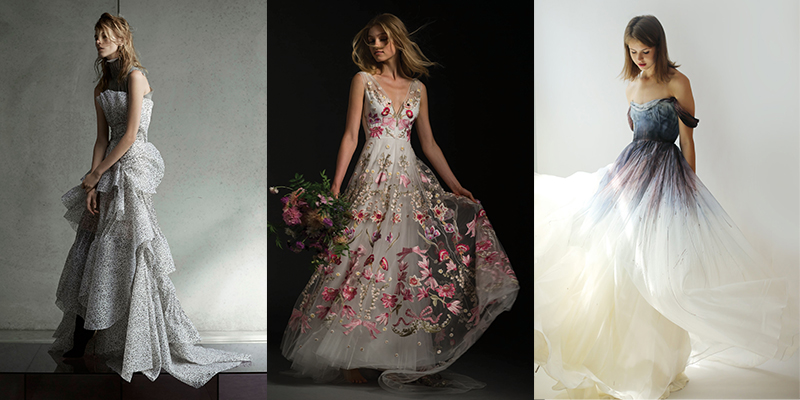 Image via Sophia Tolli
Gowns With Lots of Back Detail
A huge bridal gown trend we will see in 2017 will be gowns that are even more stunning from the back. With delicate beading and draping jewels that adorn the back of the dress.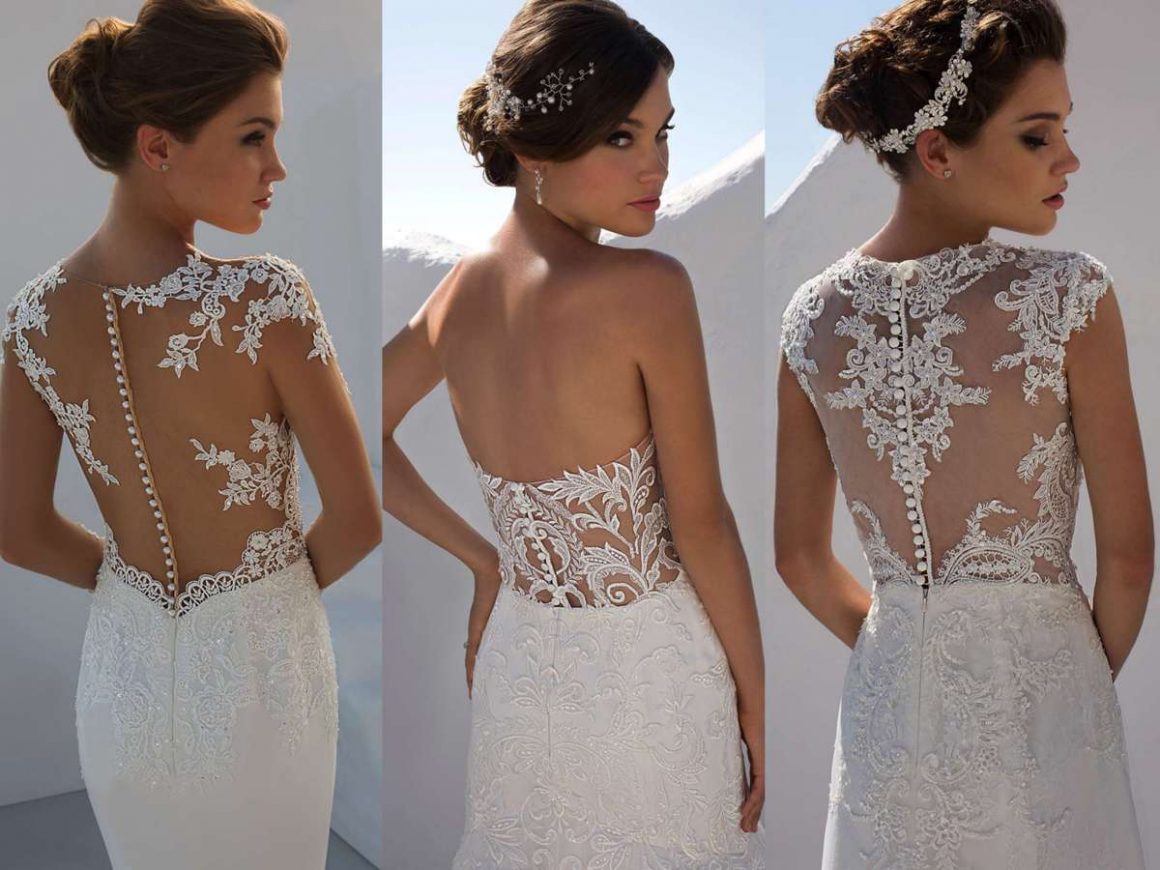 Photo Via Anna Campbell
Gowns With Capes
This trend is definitely for the bride who wants her gown to be dramatic. Need we say more?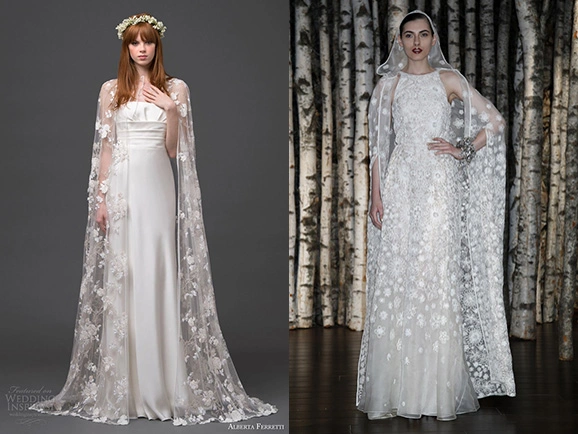 Image Via La Sposa
Illusion Neckline Gowns
We are loving this trend for 2017! These dresses are just so stunning and classic. It's the perfect way to add a little bit of sexy to your day.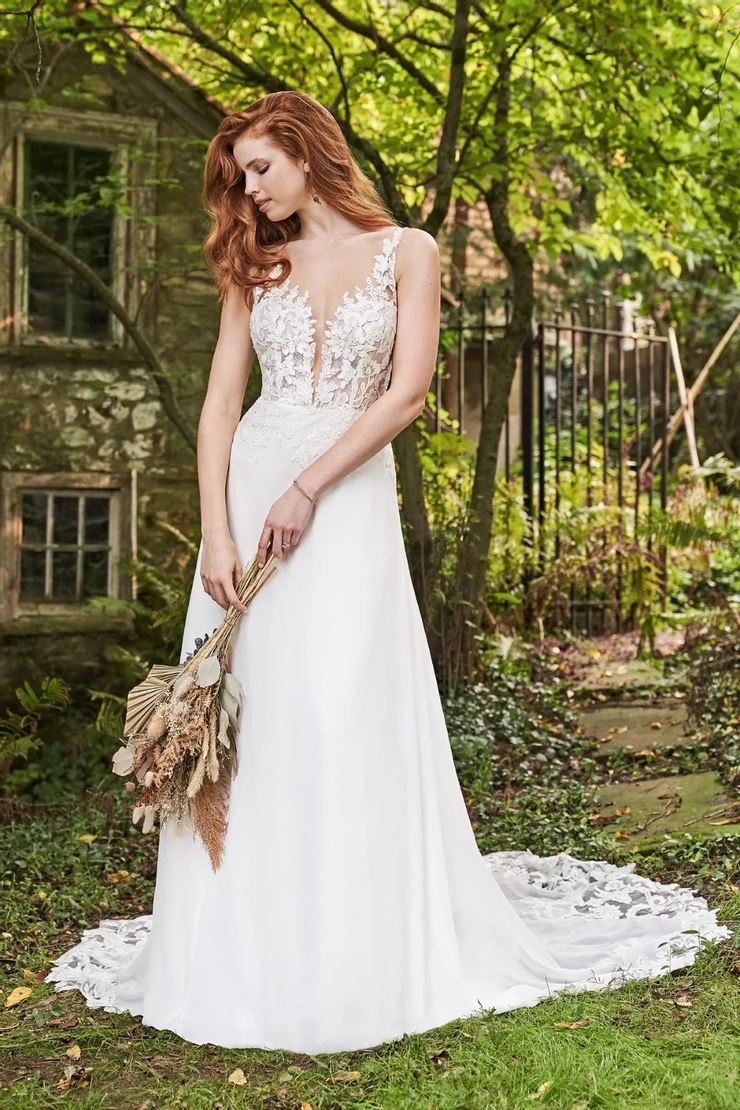 Image Via JLM Couture
Bohemian Gowns
The bohemian trend is starting to explode and and bohemian dresses are no exception. These dresses are so pretty and detailed, there is nothing not to love about these gowns.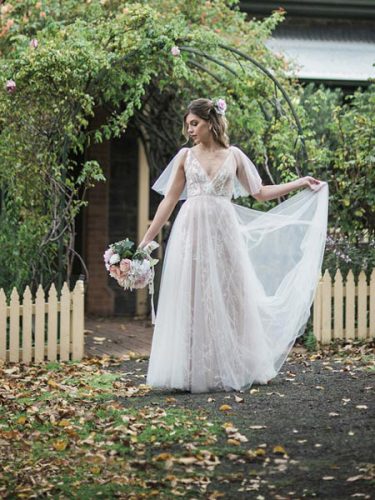 Image Via Jenny Packham

FLOWERS
Greenery
One huge trend in 2017 is going to be no flowers at all, just lots of natural greenery. Think long, full beautiful garlands.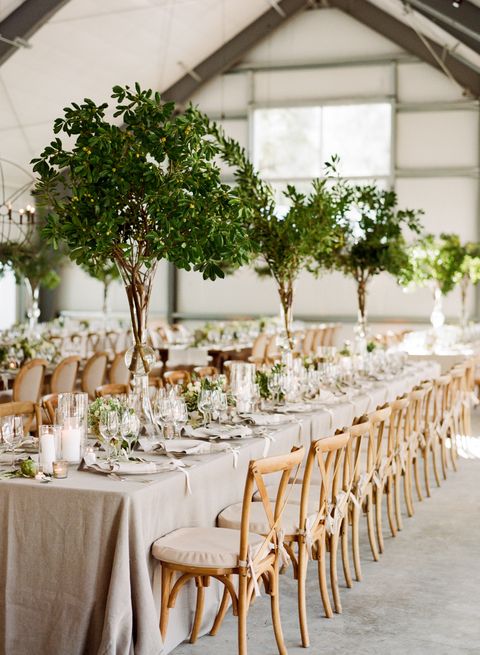 Photo by Lindsay Nickel Photography, Florals by Calyx Floral Design
Asymmetrical Undone Bouquets and Centerpieces
Loose and undone florals give whimsy and a relaxed feel to your bouquet and centerpieces. They make a perfect fit for bohemian style weddings.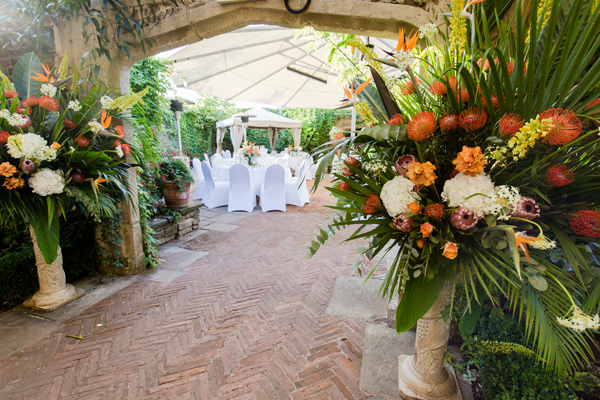 Photo by Sally Pinera, Bouquet by Kelly Lenard Via Style Me Pretty
Cascading Bouquets
These bouquets are making a huge comeback and we are so happy about it. Cascading bouquets make such a soft and romantic look. These bouquets would fit great into a garden wedding.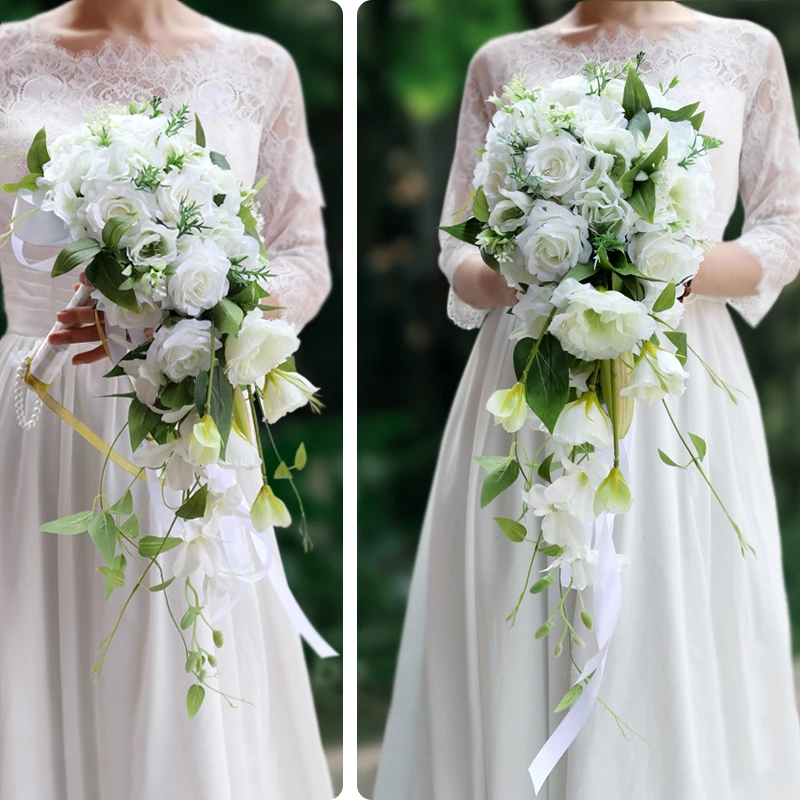 Photo by Michelle Lyerly, Florals by Floressence Flowers Via Wedding Chicks
Giant Bouquets
We are loving this trend for 2017. How fun is it to have a giant bouquet of beautiful flowers to carry down the aisle? With having such a big bouquet it gives you lots of room to fit all your favorite flowers into.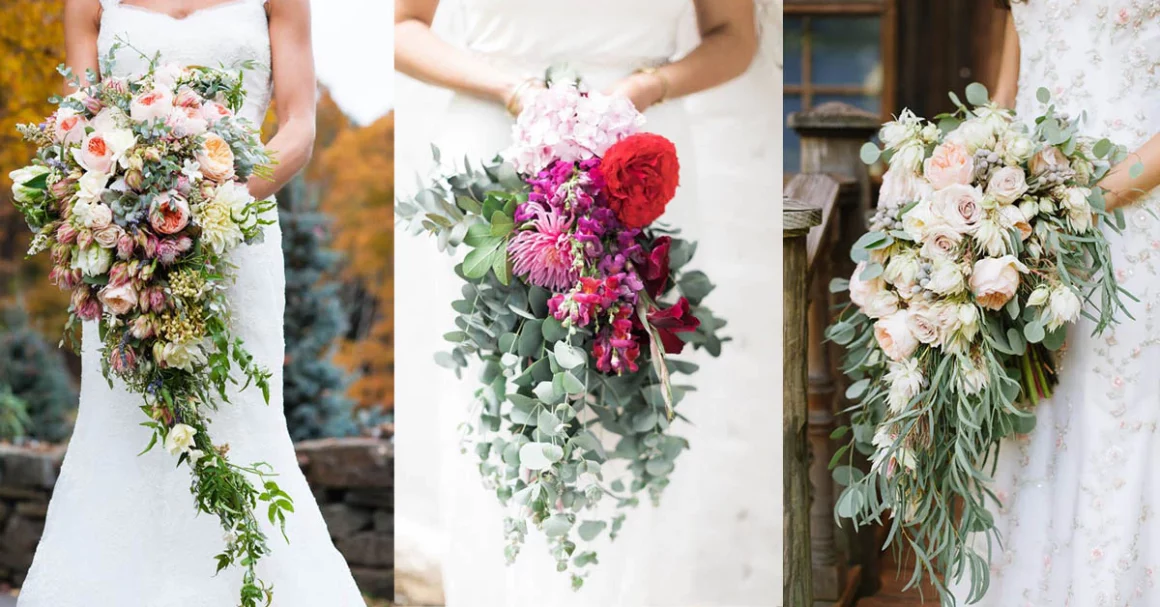 Photo by Rachel Havel, Florals by Yonder Floral + Decor House Via Style Me Pretty
Succulents
Succulents are gaining major popularity, from accents in your bouquet to favors for your guests to take home. They are just so awesome to incorporate into your wedding. Also, if you have a succulent in your bouquet ask your florist the best way of removing it at the end of your wedding day and planting in a small pot. It will make for a special keepsake of your wedding day!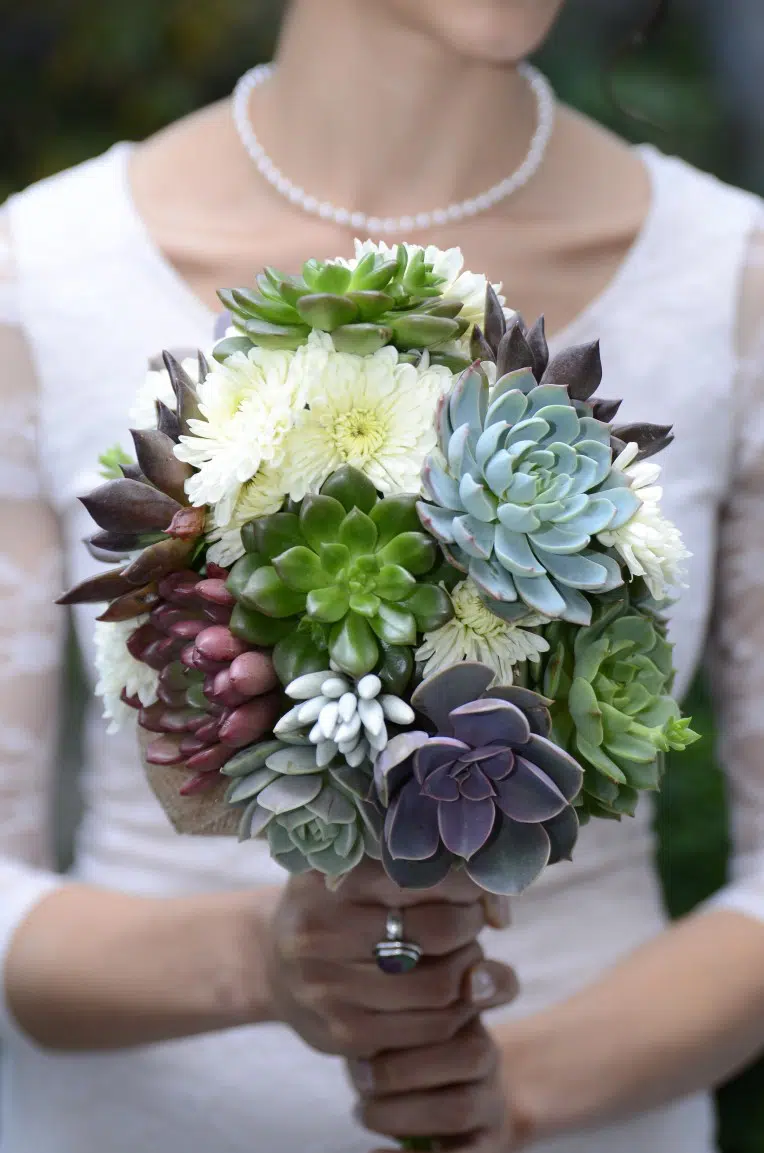 Photo by Sposto Photography, Florals by Finicky Flowers Via Style Me Pretty
Let us know some of your favorite 2017 trends in the comments below!