HAPPY HALLOWEEN!!! We are so excited to be sharing a Halloween inspired wedding today. This couple seriously looks like so much fun.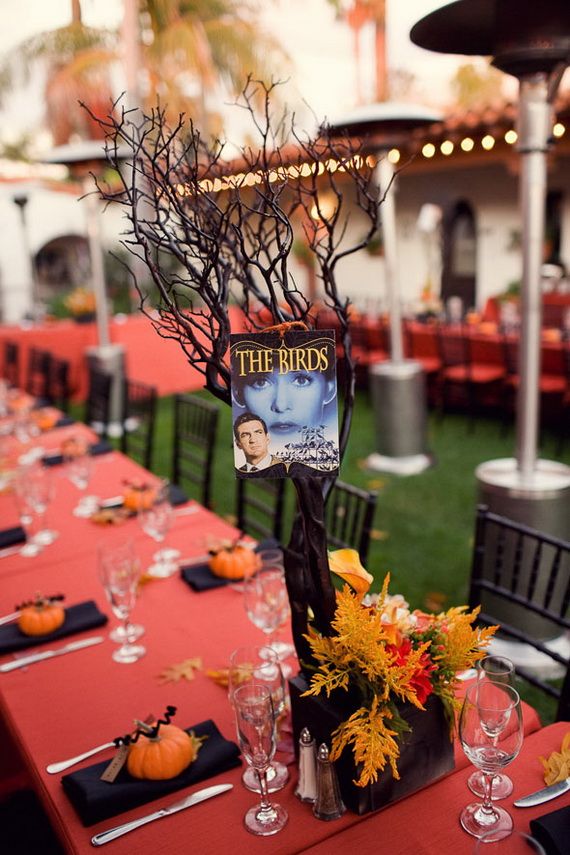 This wedding was documented a bit different than we are typically used to seeing. The bride mostly wanted party pictures and did not want a lot of details. So, there are not many detail shots but there are tons of fun wedding party pictures. Lindsay Ross Photography did an amazing job capturing the couple's beautiful ceremony and then the awesome rockin' Halloween party.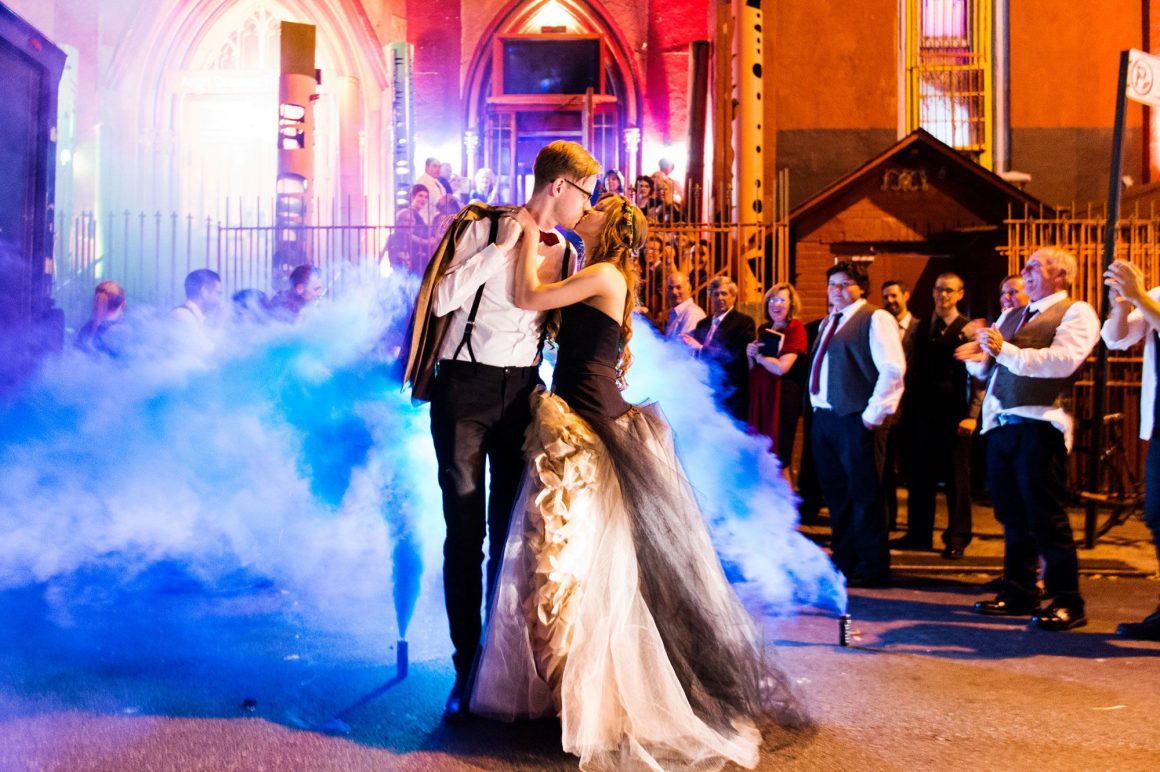 Here's a what Lindsay Ross Photography had to say…."The couple opted for a formal ceremony and formal portraits and the reception was all Halloween! The costumes (as you will see) were crazy good. I didn't even recognize a lot of the guests after transforming from their formal attire at the ceremony to their reception costumes. Rory and Michelle throw a Halloween party every year so they decided for their wedding they would like to throw the most epic of them all. I would say they succeeded."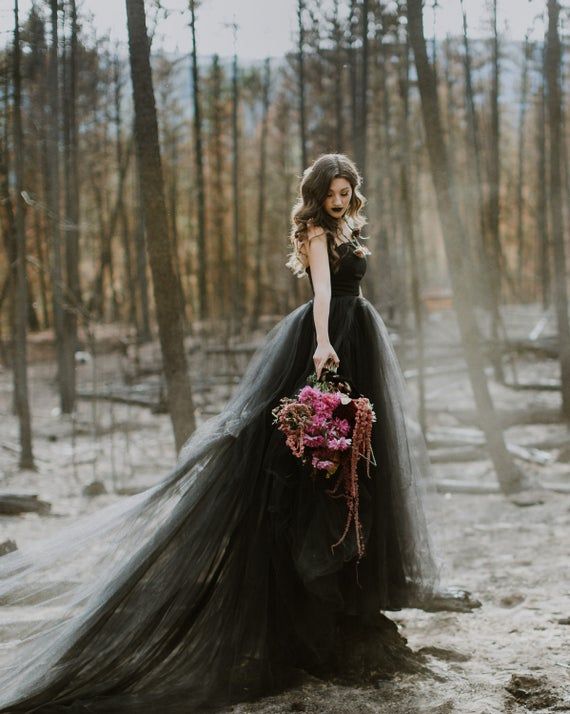 Big Congratulations to this fun and loving couple on their big day! And huge thanks again to Lindsay Ross Photography for sharing he awesome work with us on the blog!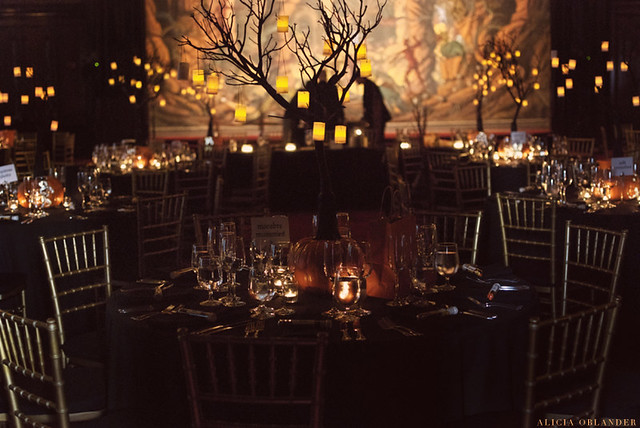 Vendors
Photography: Lindsay Ross Photography // @lindsay.ross.photography
Hair: Hair Booth (Justin Hammer) // @HairBoothSalon
Makeup: Trena Laine Makeup Artist (Trena Olfert) // @trenalainemakeupartist
Bridal Gown: Blissful Bridal
Bridal Shoes: Michael Kors // @michaelkors
Masks: 4everstore, SirenMasquerades // @SirenMasquerades DJ: Plan B (Brandon Johnsey)
Florist: First class flowers (elbow drive)
Bridal Portrait Location: The HQ // @hqyyc
Reception: Delta Hotel South
Ceremony: Delta Hotel South
Caterer: Delta Hotel South
Decorator: Simply Inspired Event Decoration (Lee-Ann Manaigre)