Today we are featuring an awesome local Alberta vendor, Treasures By Tiffany. Her work is so beautiful and the pieces are perfect for any wedding decor. Tiffany is located in Central Alberta and makes the most beautiful wooden signs and guestbooks. I love how unique her pieces are and since she hand paints her work, it is easy to get custom wedding decor designed. Some of her work includes; Mr. & Mrs. signs, seating charts, welcome signs, ceremony signs, wedding hashtag signs and even some photo booth props. She also creates other wooden signs and projects so make sure to check out her Facebook page for all her work.
A Little Bit About Treasures By Tiffany
I'm a stay at home mom of a 4 and 6 year old located in central Alberta. I started my little business approximately 5 years ago. I started with wooden children's names and have expanded from there. I started doing wedding decor prior to my own wedding in September of 2015 and it took off. I was so surprised how well my hand painted guestbook signs have done and how popular they have become! I love working with brides to make a special piece that will be able to be displayed in their home for many years. A great little memory to look at every day. I just love seeing all the different color combinations for all the ones I've done and get so excited with some new combinations I have not done yet.
If you are looking for some custom hand painted wedding decor, check out Treasures By Tiffany's work below!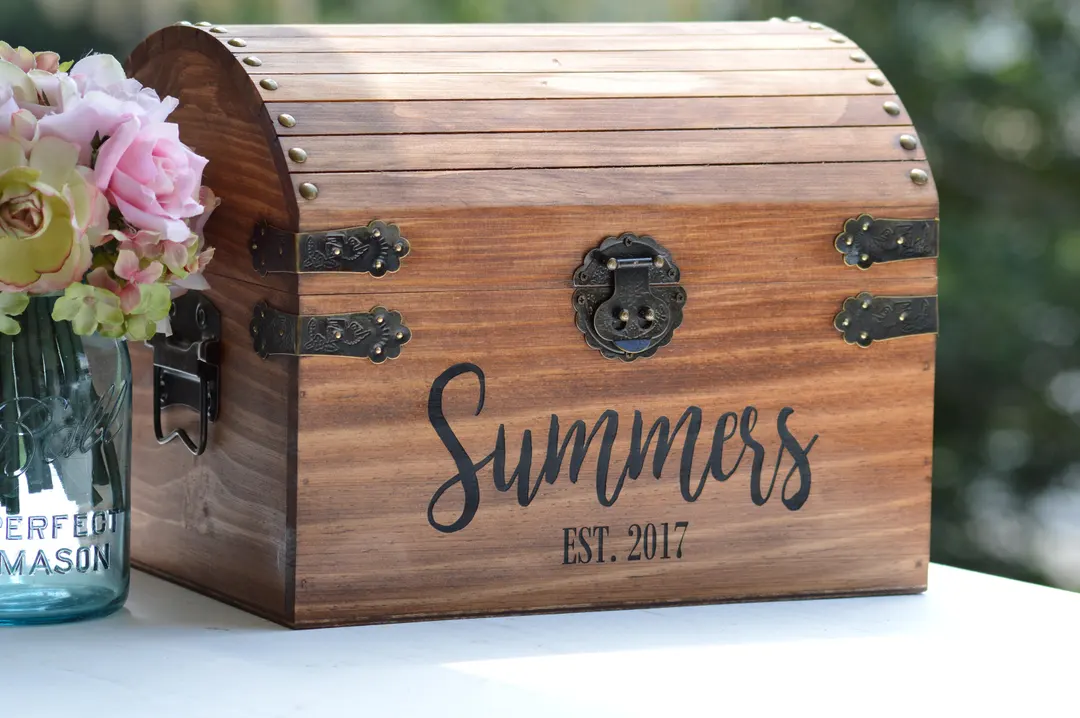 Treasures By Tiffany
Facebook: https://www.facebook.com/TreasuresbyTiff/
Email: [email protected]
Instagram: @treasuresbytiffany