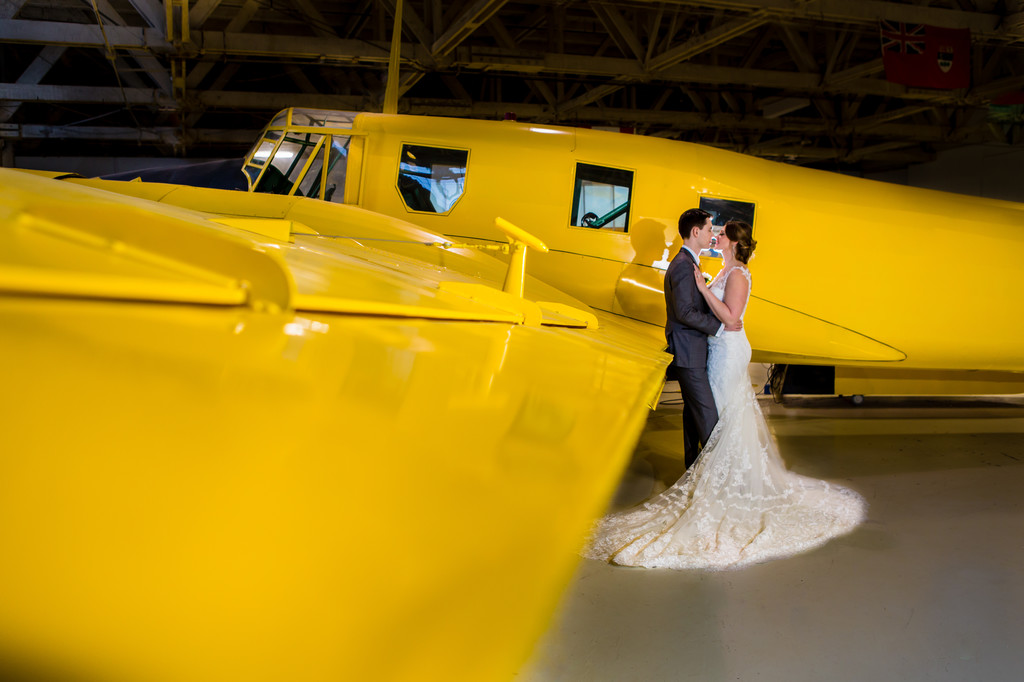 Looking for a unique wedding venue right here in Alberta? Well, look no further! Honey Couture Photography put together this amazing styled shoot at the Alberta Aviation Museum in Edmonton. This shoot features an incredible line up of vendors, Novelle Bridal, MAI Makeup, Twigs & Honey and Two Buds Floral Artistry.
Imagine your wedding day being surrounded by classic planes and vintage details, so pretty! Choosing a venue like the Alberta Aviation Museum definitely helps cut down on the cost of decor. Just choose an experienced florist like Two Buds Floral Artistry to design some stunning pieces and you will be on your way. Make sure to check out the stunning bouquet and boutonniere they made for this shoot.
Honey Couture Photography shares…This is very different than the usual Alberta styled shoot (aka, no mountains, forests or lakes!) but features a historically significant building to not only Alberta, but Canada and in fact the whole world (due to our significant efforts in aviation education and development during WWII).
The building itself was recently designated as a Provincial Historical Resource and is an original WWII RCAF airplane hanger on-site of the Blatchford Field – the old City Centre Airport in Edmonton, Alberta. It is the last double long, double wide hanger left! The Blatchford field also just celebrated it's 90th anniversary on June 24th.
If you want to create a wedding day as beautiful as this shoot check out all the vendors listed below.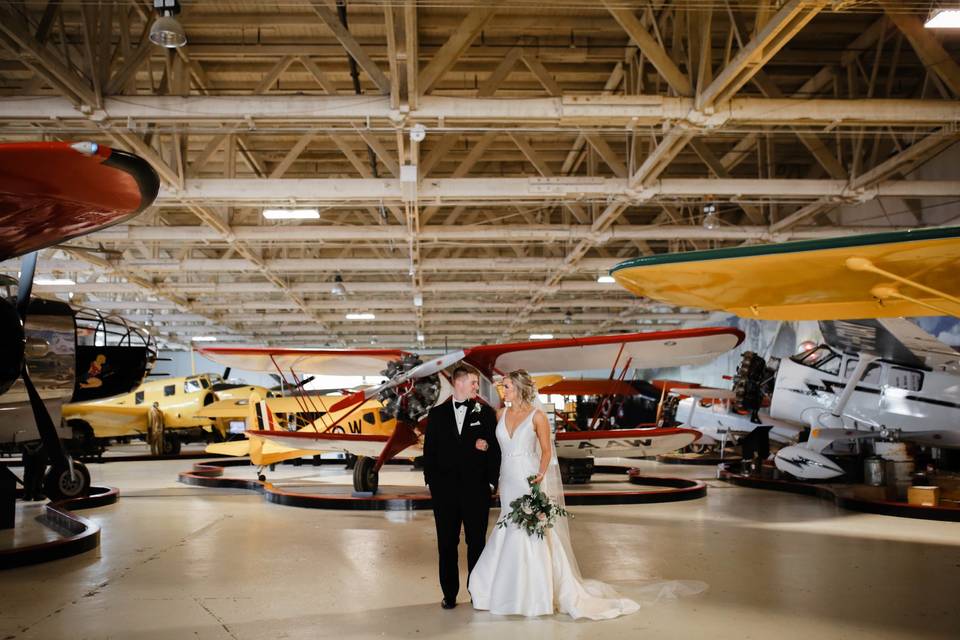 VENDORS
Photographer: Honey Couture Photography // @honeycouturephotos/
Dress: 'Mimi' by MadeWithLove // @madewithlovebridal/
Bridal Boutique: Novelle Bridal // @novellebridal/ Models: Joben and TC
Hair and Makeup Artist: MAI Makeup // @_maimakeup/
Venue: Alberta Aviation Museum // @abavmuseum/
Tie: Simons // @maisonsimons/
Head piece : Twigs & Honey // @twigsandhoneyofficial/
Florals: TwoBudsFloral // @twobudsfloral/