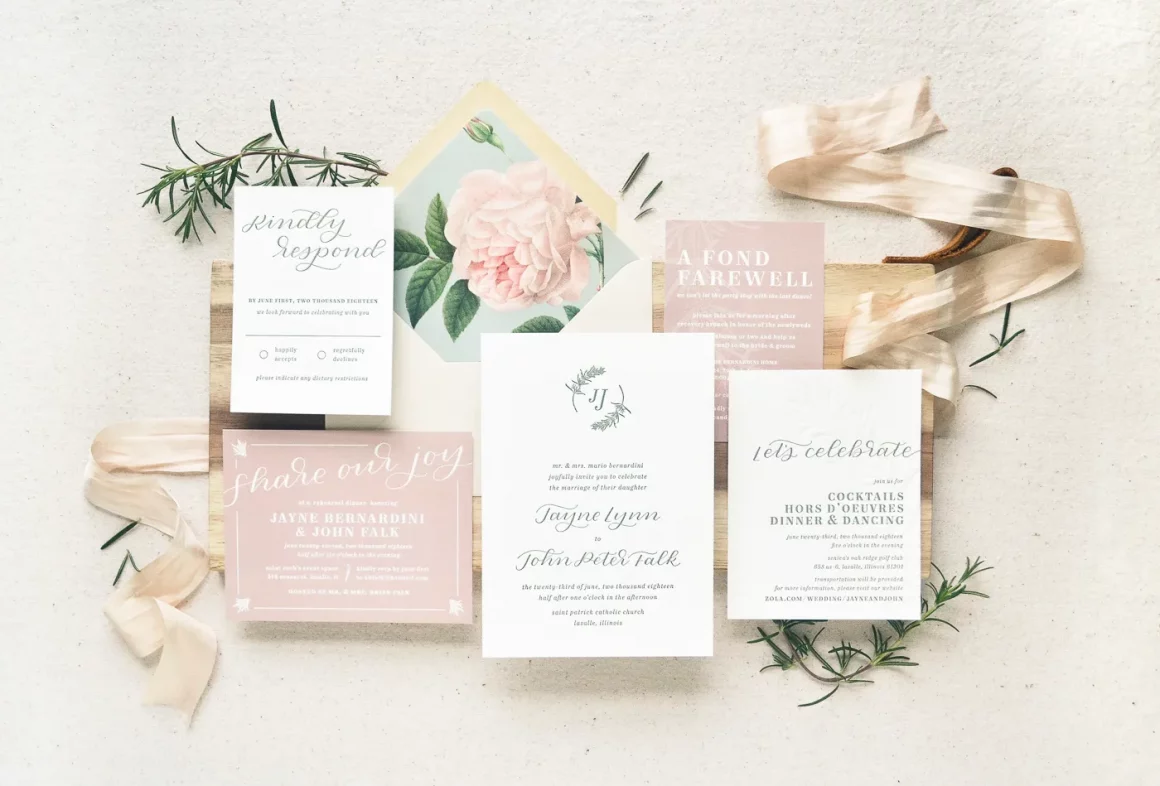 Today on the blog I am talking about the in's and out's of wedding invitation suites and I will also be sharing some amazing invitation inspiration from Basic Invite. I remember when I was wedding planning, my invitation suite was the first thing that really made my wedding feel legitimate. That may sound so weird but once I picked my invitation suite, I knew this was the first "real" piece of our wedding that we would be sharing with all our guests! It was pretty exciting.
First things first you have to figure out where you are going to get your wedding invitations. I highly suggest checking out Basic Invite. One of the first things I loved about this company was their customer service, I have reached out many times to them and they have always been super pleasant and more than happy to help. Working with a company like that will make your life so much easier….trust me! The second thing I really liked was the selection of invitation suites that they carried. There is over 200 wedding invitation suites and over 40 different colours of envelopes to pick from. So there really is something for everyone. My personal favourite is the new clear collection!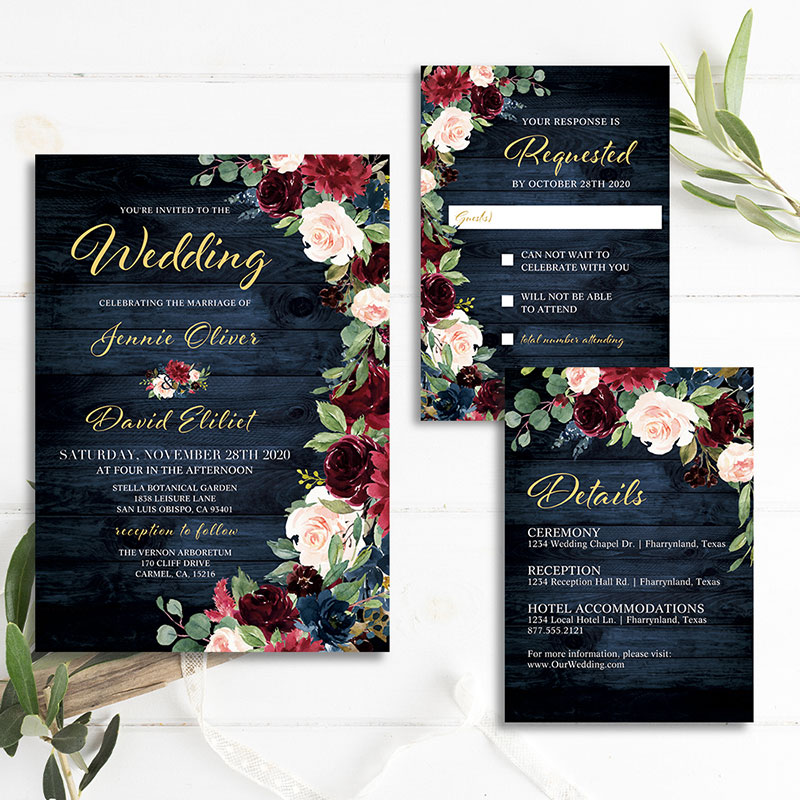 One last tiny piece of information is to remember to save one whole invitation suite for your photographer to take pictures of. After all that designing and prepping you need to have it properly documented! To see what other wedding details you should have ready for you photographer check out this Wedding Tip post.
Thanks for reading and I hope this post will help you pick the perfect wedding invitations! And big thanks to Basic Invite for letting us share some of their gorgeous wedding invites with all of you!