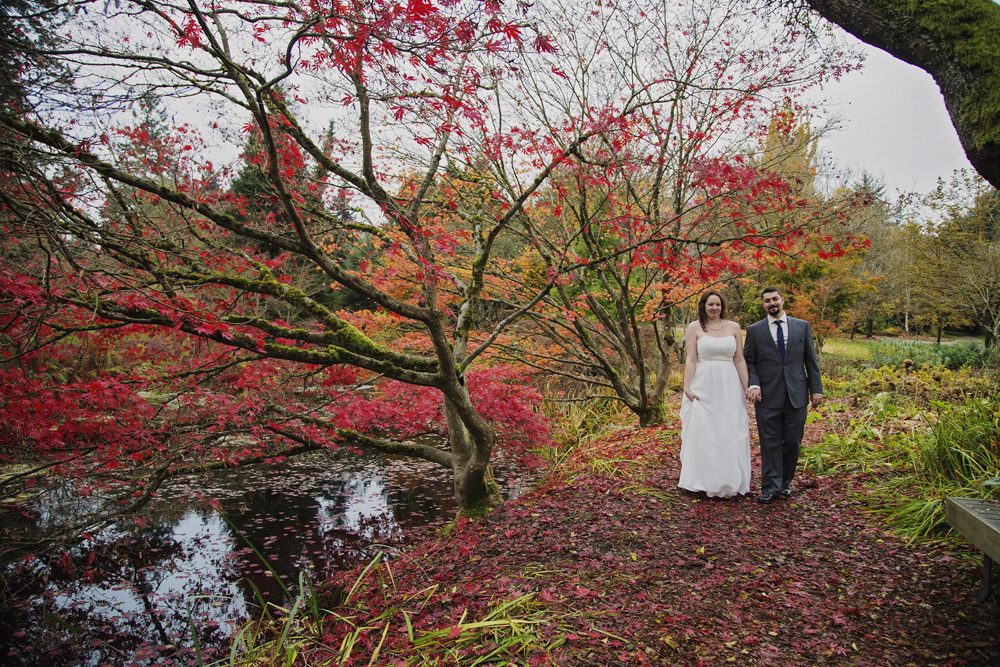 It is time to soak up every last little bit of fall because before you know it winter will be here. So, I am loving today's Stanley Park fall elopement. Jennifer and Brendan's intimate elopement is full of all the prettiest fall colours you could ever imagine. They literally hit the fall jackpot on their wedding day and thank goodness the amazing Erica Miller Photography was there to capture it all!
Fall is such a cozy and romantic time of year that I can't think of a better time to elope with your loved one. Jennifer and Brendan had a wedding day full of love and just them. If you are on the fence about eloping or planning a big wedding, just wait until you see how absolutely perfect this elopement turned out.
From Eric Miller Photography…Jennifer and Brendan decided on an intimate elopement for their fall wedding. It was just them two and two loved ones to serve as witnesses. I love photographing small weddings – there's just so much love! This one was particularly beautiful because we got to see all of the changing colours of fall. We got leaves in green, yellow, orange and red. It was the perfect backdrop for their sweet elopement!
Congratulations, Jennifer and Brendan!!! I hope your day was everything you wanted it to be!
Didn't this elopement have the most incredible fall colours? This couple didn't even need any decor or details because Stanley Park was so stunning on its own! More and more couples seem to be eloping these days, let me know in the comments below if you would choose to elope over a big traditional wedding?
If you are interested in eloping, Style Inspired Weddings has some more great inspiration for you like this Sunset elopement, Crescent Falls shoot and this Elbow Falls shoot. Check them out and see how amazing eloping can be.
VENDORS
Photographer – Erica Miller Photography // @ericamillerphotography
Location – Stanley Park // @cityofvancouver
Officiant – Young Hip & Married // @younghipandmarried