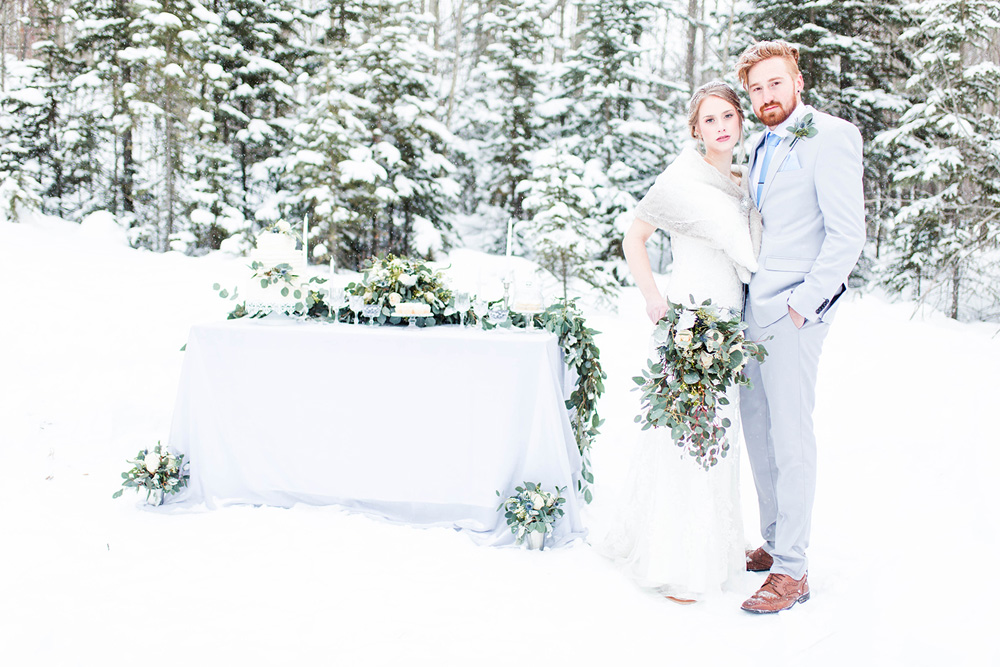 A frozen solid lake covered in the prettiest fresh white snow and a stellar log cabin, what could make this engagement session any better? Well the adorable couple, Dalana and Justin could. These two brought their A game and their huge smiles. Jelger and Tanja Wedding Photographers made the trek out to 100 Mile House and caught some fun, amazing and oh so sweet photos of this couple! 
To start this snowy engagement session Dalana wore a red checkered shirt and a yellow scarf that paired together so well. Then Justin's outfit started with a green checkered jacket, these outfits really complimented each other. These two decided to end their shoot on a fabulous note by taking their wardrobes up a notch. Dalana wore a fabulous tulle skirt and vintage fur coat, to keep up with his fabulous fiancé Justin wore a dress coat to keep the style formal.
Jelger and Tanja share with us…Dalana and Justin contacted us for an engagement shoot do-over in a location that has a special meaning to the two of them! Justin's family owns a cabin in 100 Mile House, overlooking a big lake and the couple goes there often to take some time off with friends. (yay for cabin weekends!)
In case you don't know the area, 100 Mile House if very remote from bigger cities such as Vancouver, and it's quite the drive to get there in Winter. Winter tires are needed as you're driving on snow in the town.
When we arrived it froze 8.6 degrees Fahrenheit, but this duo didn't let that spoil the fun and braved the cold and snow for a beautiful shoot.
Congratulations to Dalana and Justin on their engagement!!!
Are you planning on having your engagements pictures done next winter and are looking for more wintery inspiration? Take a peek at this Pitt Meadows engagement shoot.
VENDORS
Photography – Jegler and Tanja Wedding Photographers  // @jelgerandtanja
Location – Private Residence