Today's vendor feature, Old Fashioned Mobile Bar is so cool! Everybody needs this vendor at their wedding especially if you are having an outdoor wedding. We love how it fits right into a rustic or vintage wedding theme but it's still elegant enough for any other theme too. The Old Fashioned is a premium mobile bar service catering weddings & special events across Alberta.
Keep reading below to get to know this awesome local Alberta vendor.
About
The Old Fashioned Mobile Bar offers to host a one of a kind, and classy bar tending experience that is sure to be a talking point at any event. We serve weddings, private & corporate events creating customized packages to meet the needs of each client and their guests. The Old Fashioned and its friendly staff can accommodate parties as small as 50 guests to as large as 300 guests. The menu is customized by the host to give a personalized experience for each event. Options can include an assortment of beverages including premium cocktails, craft beers, and fine wines. No matter the event the Old Fashioned Mobile Bar will give the host and their guests something to toast about.
What We Provide
With every stylish package we include friendly trained bar staff, temperature controlled wine & beer coolers, ice, bottled drinking water, soda for mix, cocktail napkins, garnishes (lemons, limes, herbs & fruits), cocktail straws and any barware associated with making delicious premium cocktails and drinks. We also provide the glass wear for the event. We offer either disposable cups (included) or our custom glass wear at an extra charge. The only thing client will be responsible for is providing the alcohol and the liquor license. However, not only will the Old Fashioned Mobile Bar's staff help the client develop the menu, but they will provide their knowledge and expertise to ensure the right amount of alcohol is purchased.
Pricing
Every event is unique. Pricing is based on number of guests, type of cocktails being served, and length of the event. We want to make sure the host feels they are getting the most value out of the experience, so we customize the price to go along with their expectations. As a result we provide each client with a individual pricing for the services provided. For a detailed quote go to www.atoasttoyou.ca/contactus, fill out a contact form and we will reply to you within 24-48hrs.
How it all began
After a trip to Australia in December of 2015 newlyweds Matthew & Melissa stumbled upon the mobile caravan bar idea through their good friend Ben Reid and could not get it out of their heads the whole trip. Coming home they were on the hunt for a vintage camper to turn their dreams into reality. In February of 2016 they found a 1962 Forester in Camrose, AB and fell in love with it. With a lot of help from their friends and family the 1962 Forester was turned into The Old Fashioned Mobile Bar! Special thanks goes to Melissa's father Rudy Gengler, and friends Mark of Triple C Woodworx & Mike of Western RV, as they were key people in the completion of the Old Fashioned.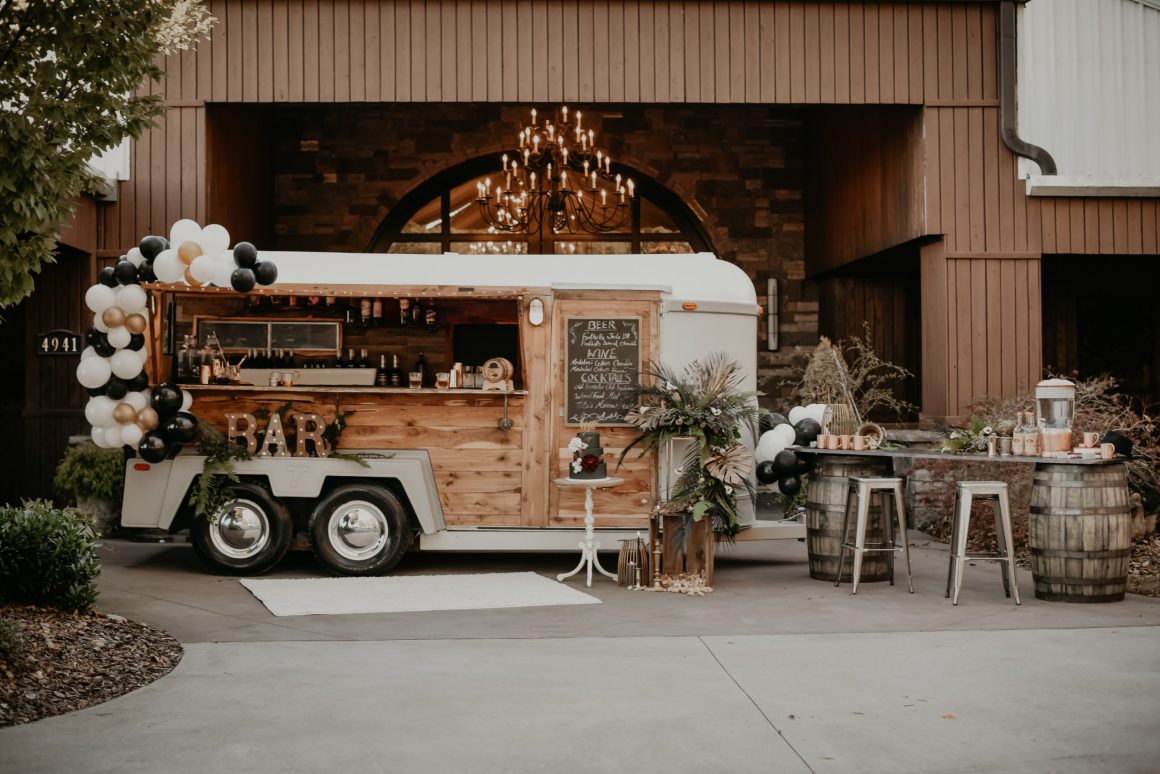 Why The Old Fashioned Mobile Bar?
The bar is named after the original cocktail the "Old Fashioned." It is simple yet brings a certain sophistication and classy reputation with it. We loved the name as we both share a love for all things that are old fashioned. To pull our bar around we also are in the midst of rebuilding a 1952 Ford pick up, so we found the name "The Old Fashioned" very fitting!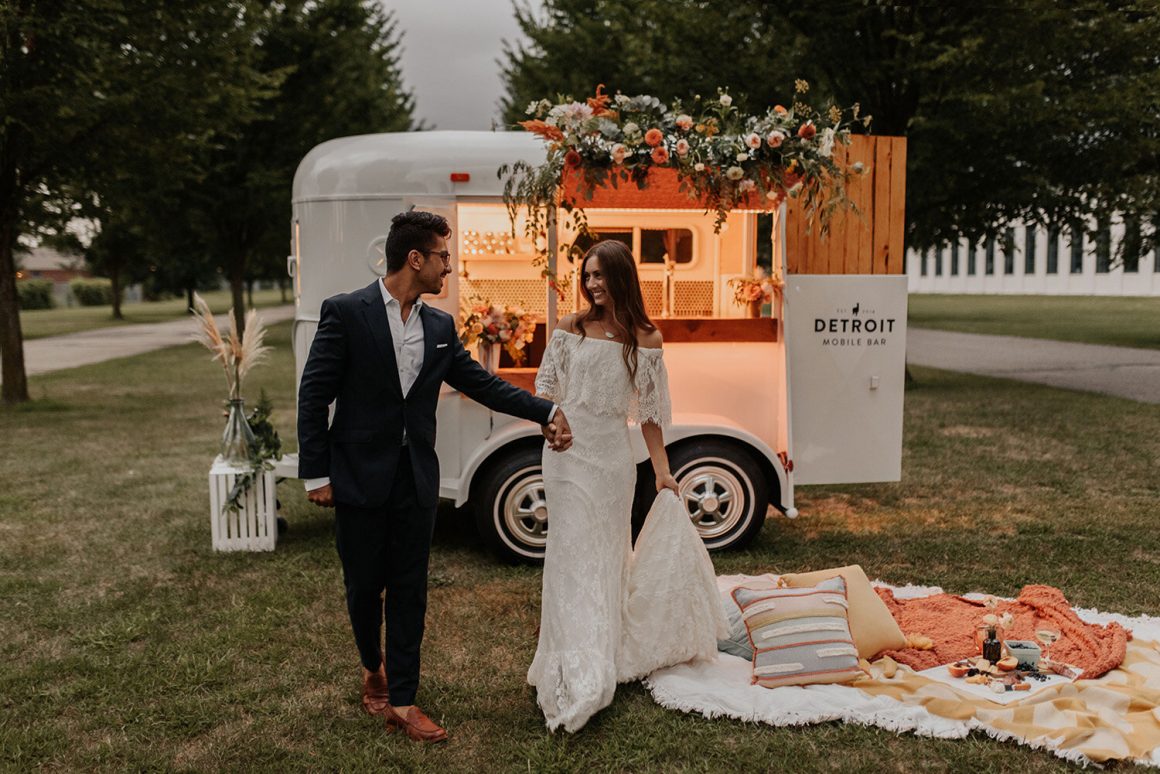 Vendors
Vendor/Bar: Old Fashioned Mobile Bar // @oldfashionedmobilebar The Old Fashioned Mobile Bar
www.atoasttoyou.ca
Matthew & Melissa Schur 780 995 1552