Candy buffets are all the rage at weddings these days. They make for great and easy wedding favors plus they add an element of decor if done right. Have you been considering creating a candy buffet for your wedding? If so follow along as Shari's Berries shares step by step how to design one yourself!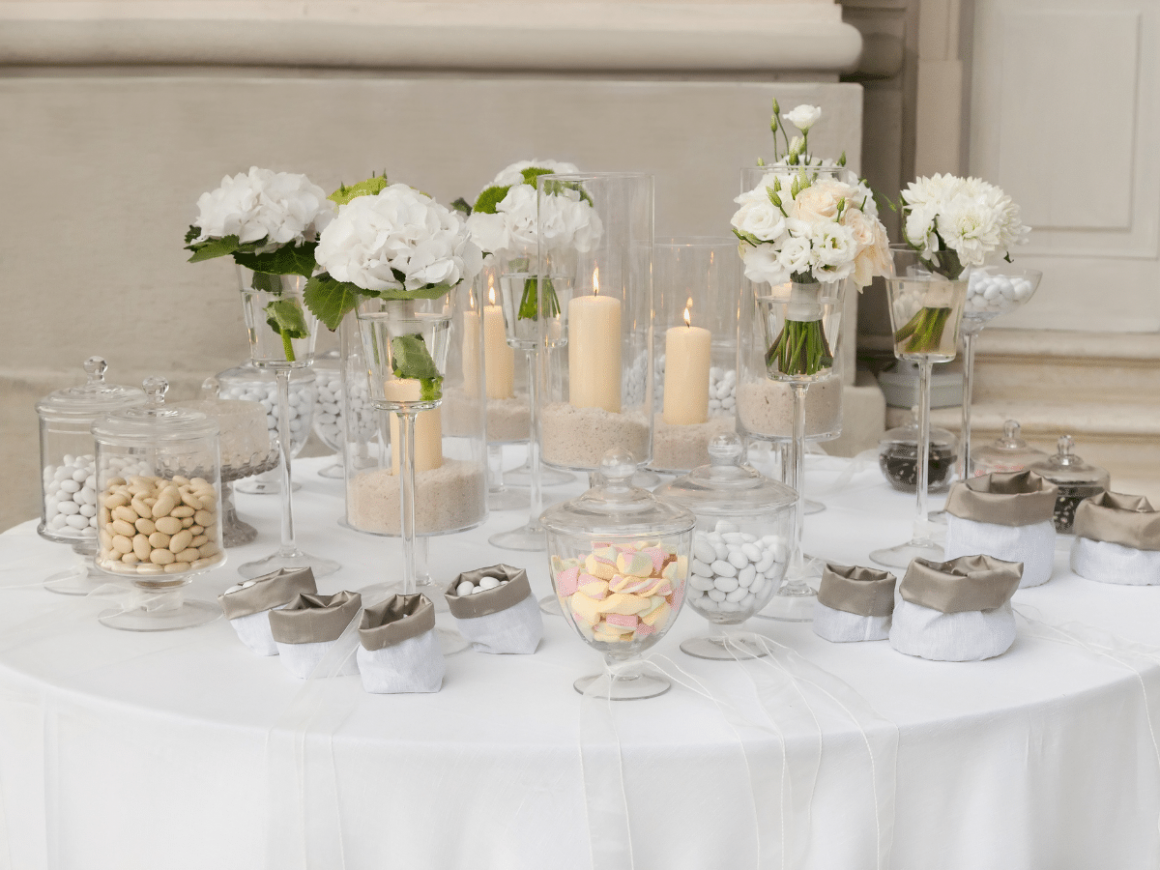 Candy buffets are a fun piece to add to your wedding. The best part of a candy buffet…besides the actual candy, is how versatile they can be. You can customize them to fit any theme, color or event. To create your own fun buffet follow these easy steps below.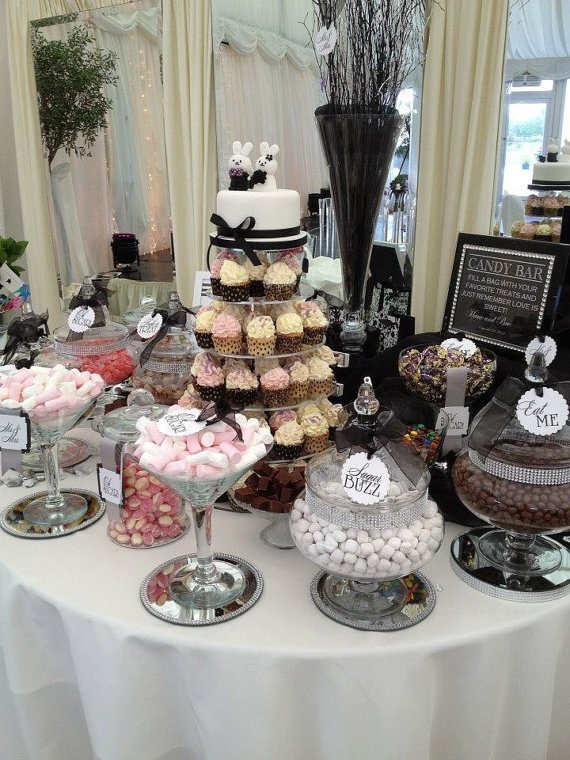 STEP 1
The first step is super easy, choose your candy colors. You can pick your wedding colors, black + white, Rainbow or any colors you really want. If you are unsure of what colors you want, you can always go with a monochromatic theme. In this step by step guide you will see a fun pink monochromatic pallet in the candies. Then pops of white and gold in the decor.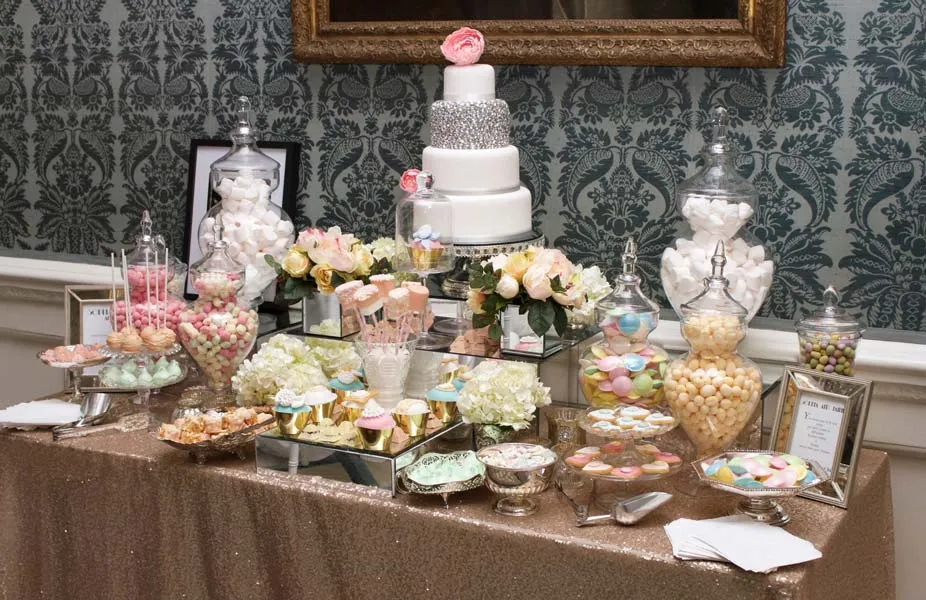 STEP 2
I would say this step is hands down the BEST step, haha! Who doesn't want to pick all the yummy candy? But It takes more then just picking your favorite candy to put a nice candy buffet together. You will want to include a variety of sizes, shapes and textures.
For reference, these are the types of candy that Shari's Berries used in their DIY candy buffet:
Gummy candy
Lollipops
"Filler" candy (chocolate balls)
Taffy
Candy-coated chocolate gems
Rock candy
Gumballs
Twisted marshmallows
Malt balls
Extras, like cake and coconut snowballs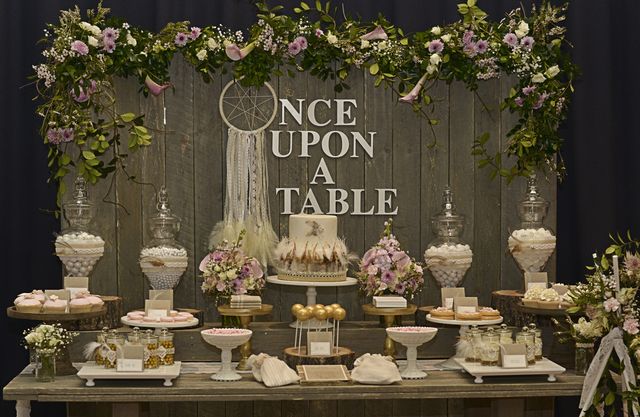 STEP 3
For this step there is no strict guidelines or rules how you buffet must look. First make sure you have a good sized table to fit all your candy and be sturdy to hold it all. Then choose your tablecloth, You can choose one that compliments the color of your candy or you can keep it neutral. I am a huge fan of keeping it neutral just because it helps your candy pop. Also try using a larger tablecloth, the excess will help you use different levels and drape the extra over pedestals.
Now onto the fabulous backdrop. Since you are obviously going to want your guests to notice your fun candy buffet you will want the backdrop behind it to coordinate. Fun backdrop ideas are; streamers, curtains, chalkboards, garland, paper fans + lanterns, balloons or even some photos of you and your fiance displayed.
Choosing the containers can be the toughest part of putting together your buffet. You will want to choose different types of containers, sizes and heights. If you are having a hard time finding containers that are the right height try using a pedestal. These can help elevate your containers and add more dimensions
Have fun when setting up your table. Feel free to use different jars, bowls, trays, mason jars, cake stands and vases.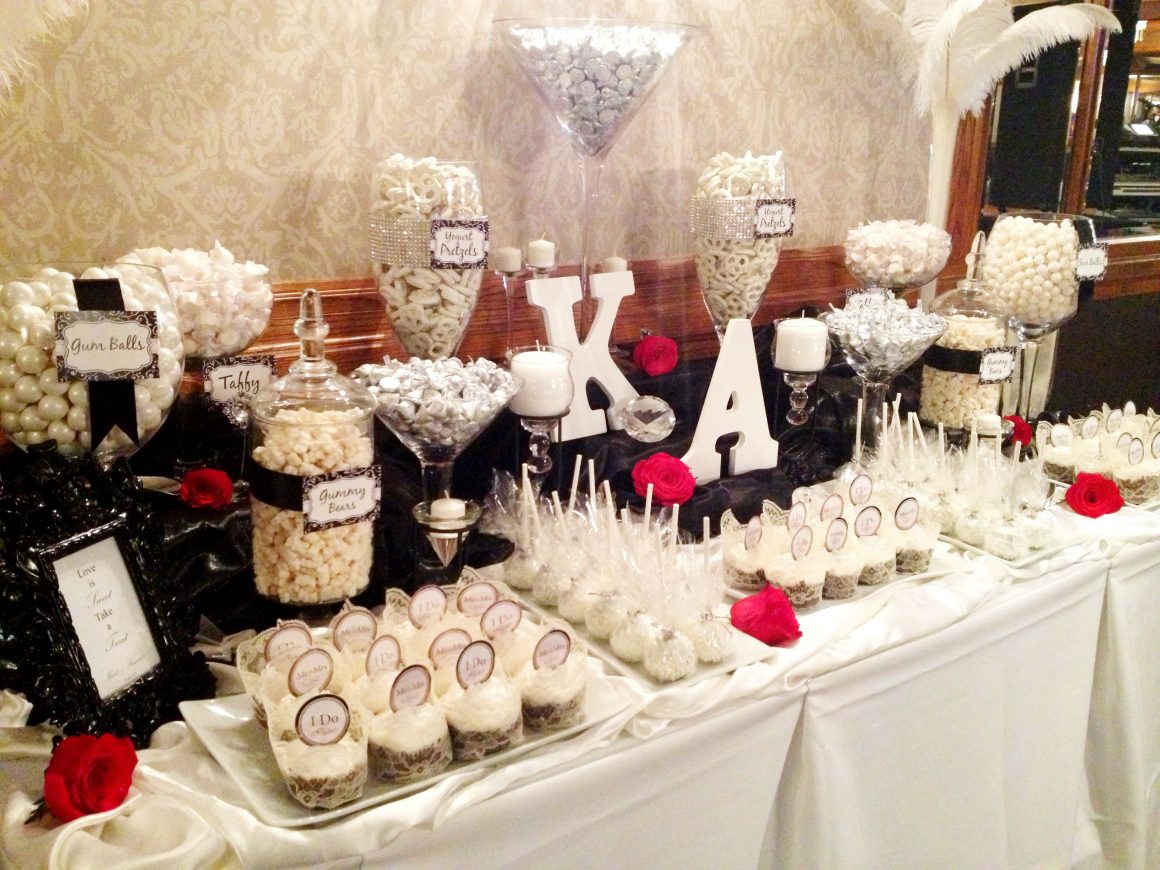 STEP 4
The very last step in creating your own candy buffet is the final touches of decorating your buffet. There are lots of extras you can add to your table like; confetti, flowers, ornaments, ribbons and garlands. Just keep in mind that less is more when decorating because you want you candy to be the focal point.
TIPS
Here are some extra tips to help you along the way
Plan on purchasing about 8 ounces or roughly a cup of candy per guest. For items like lollipops, one per guest is fair.
Try buying your candy in bulk, this helps you save money and ensure you will have enough to go around.
Use containers that have a wide mouth, this will make it easier to reach into the container with tongs or scoops.
Avoid tall containers in the back of your display. Containers that are too tall near the back make it nearly impossible to reach.
Don't be afraid to mix different kinds of candy in containers. Larger filler candies can be used at the bottom to make smaller candies more accessible.
Try not to fill candy to the brim of the containers, this will help avoid spilling and messes.
Provide scoops for hard candies and tongs for soft or more fragile candies.
Now that you have a step by step guide to create the perfect candy buffet, have fun with it and don't forget to share yours with us! Feel free to leave a picture in the comments below or send us an email with your images and maybe we will feature your buffet on the blog.