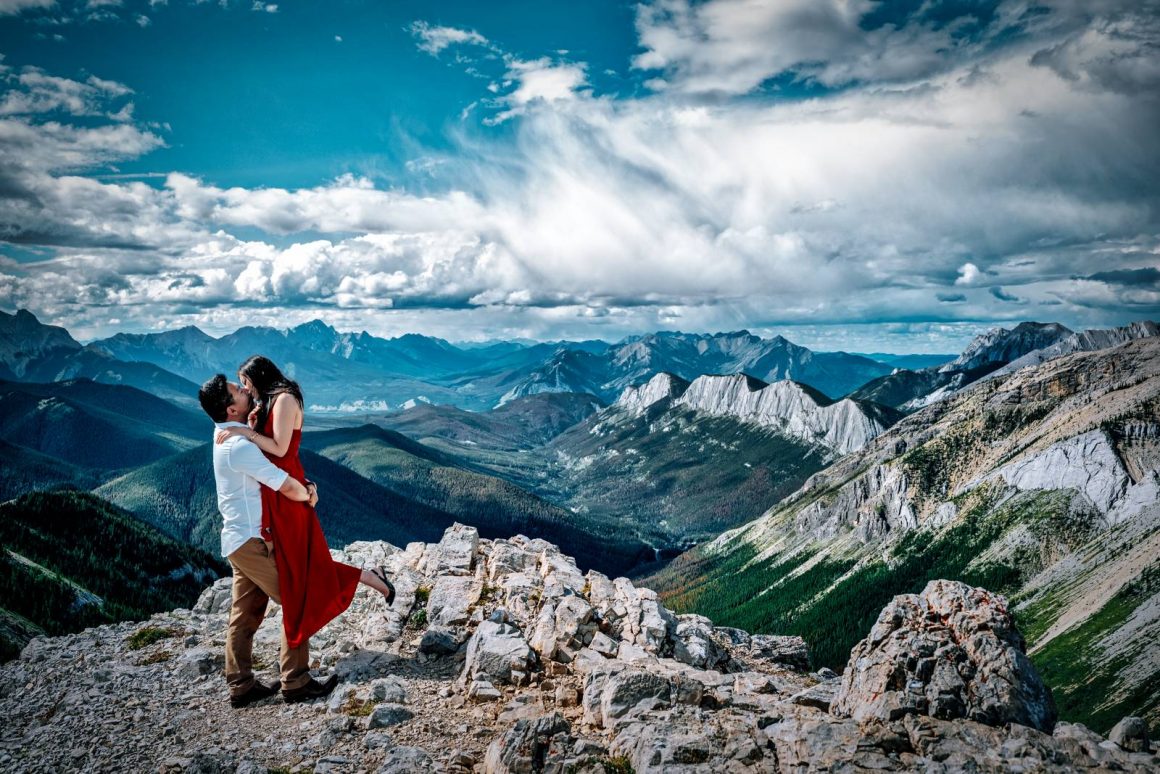 Do you love hiking, adventure and the mountains? If so, then this post is for you! Val and Kevin are a couple that loves adventure so much that they came all the way from Kamloops, British Columbia. What an amazing idea that was because Emilie Smith Photography captured some pretty awesome images.
This adventurous duo met while working for BC parks so you can see why this engagement session is so prefect for them. They currently still work at BC Parks and plan on having their wedding in July at the Sun Peaks Resort in Kamloops, BC.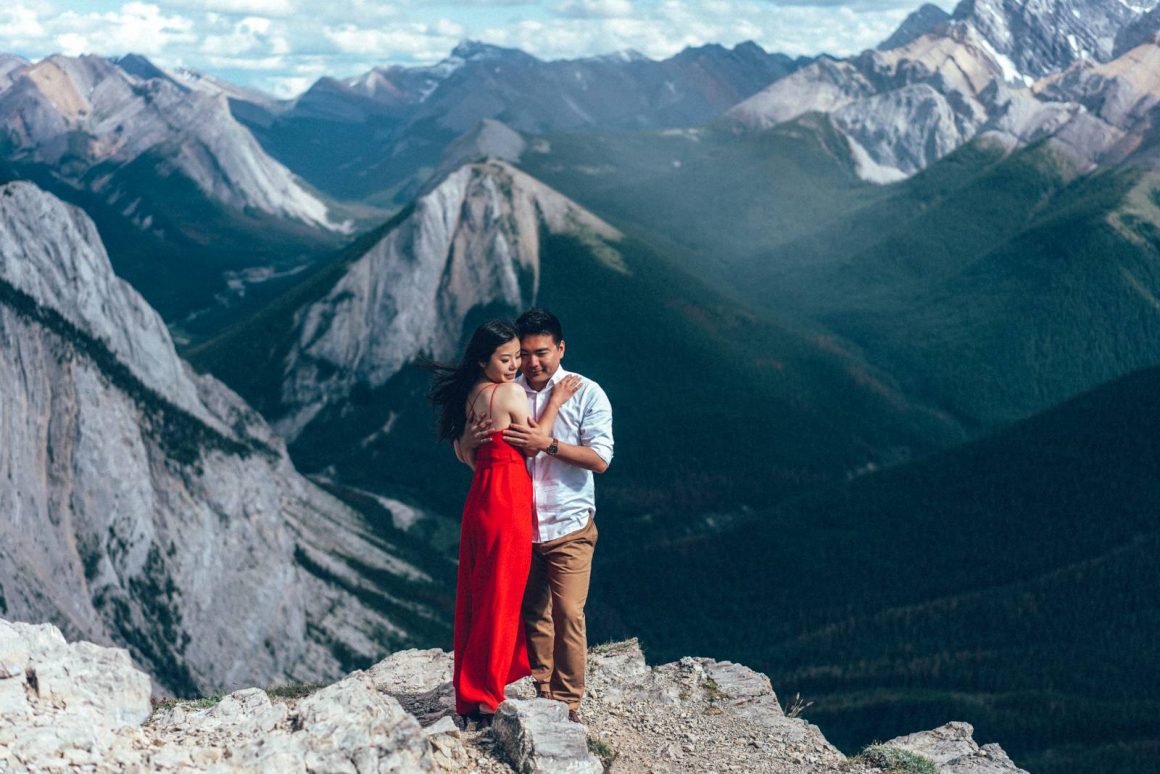 Emilie Smith Photography shares…I met up with Val and Kevin at the Old Fort Point trailhead in Jasper National Park. I drove up from Edmonton and they drove from Kamloops, BC to be here. Jasper is almost a perfect halfway point for the three of us, but also the most beautiful place!
We were a little worried about the smoke in the area, due to the wildfires in Southern Alberta, but the wind directions were in our favour that day and we got lucky with clear skies and sunshine! What a perfect day for a hike and photo session.
After hiking about 30 minutes, we started the photo session at the top of Old Fort Point. I love this area for the view of the little town of Jasper, but also for the breathtaking mountain views! We hung around the summit for an hour or so, and then slowly headed back down, while stopping at a few spots along the way for more photos.
Once at the bottom, we walked over to the Athabasca River. There's a nice, rocky shore here, perfect for walking along and catching the last rays of sun as it dips bellow the mountains.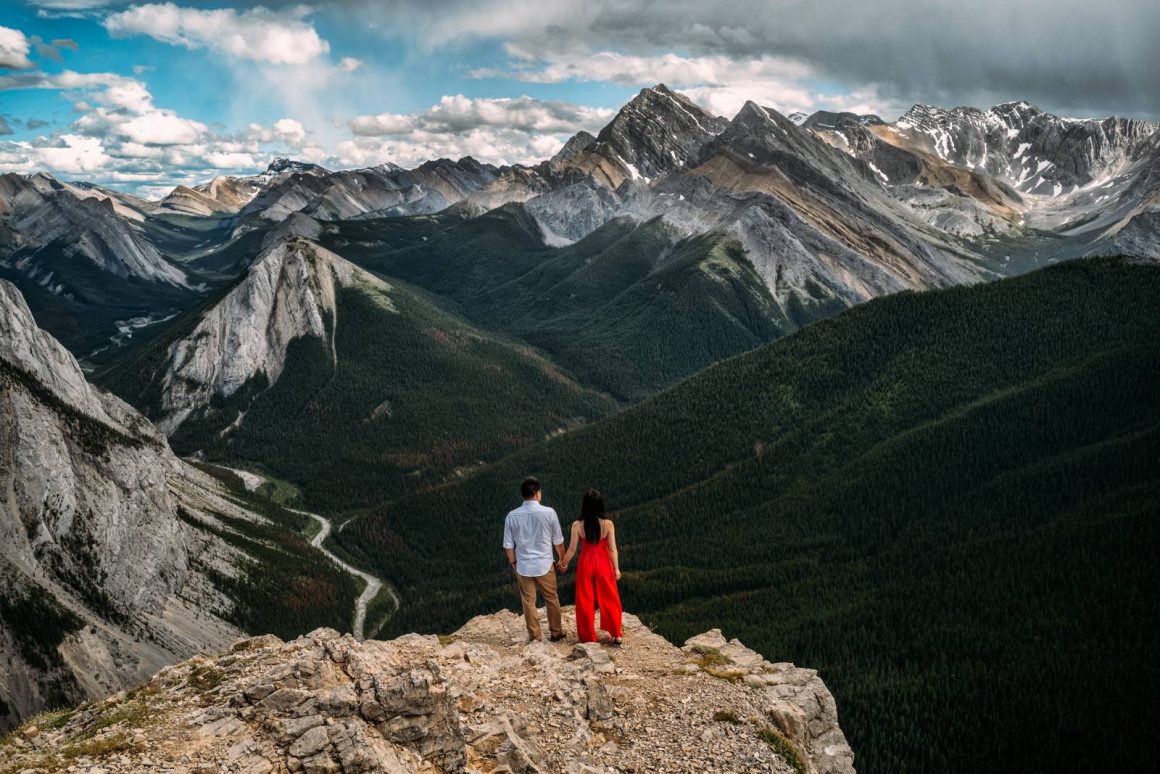 Congratulations Val and Kevin on your engagement!!!
Want to see more mountain engagement session inspiration? Check out this engagement session here.
VENDORS
Photography – Emilie Smith Photography // @emiliesmithphotography
Location – Jasper National Park, Old Fort Point