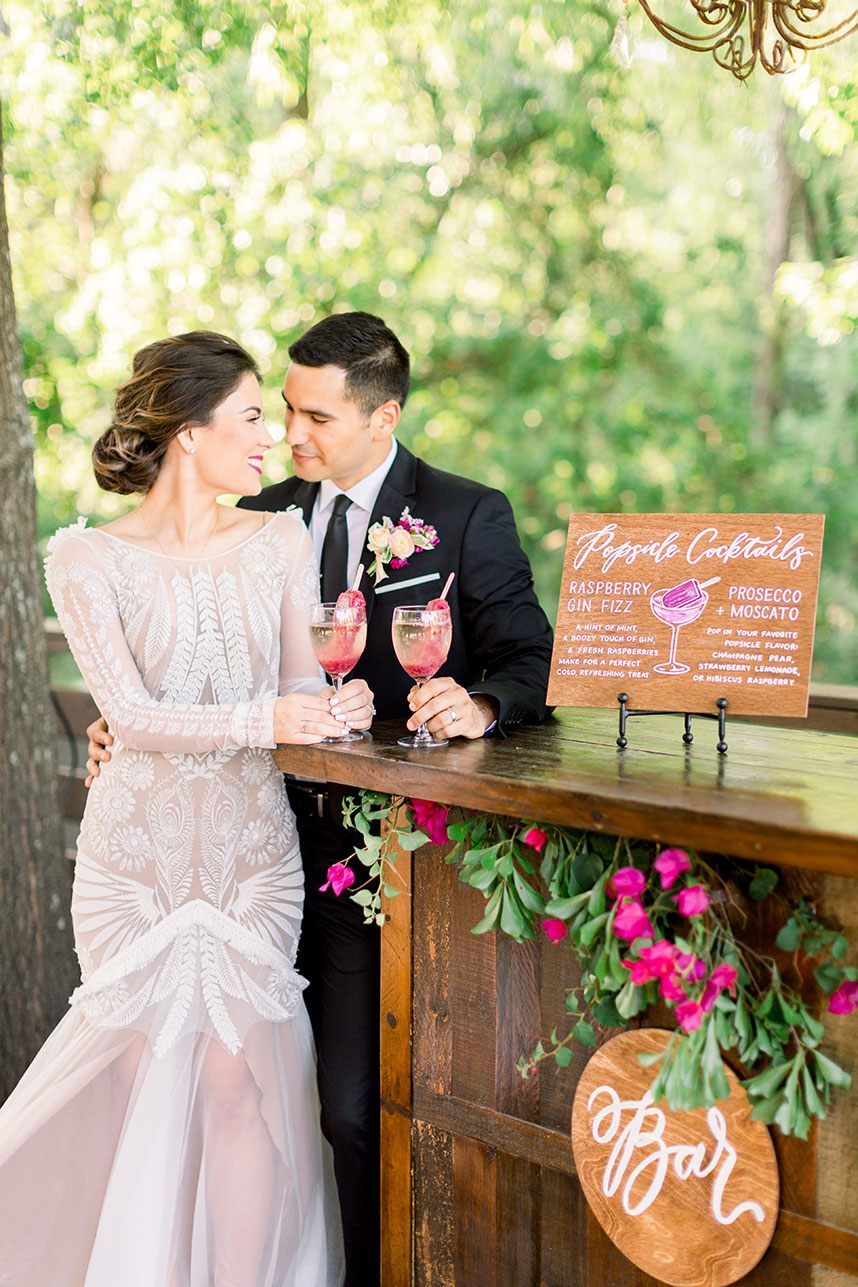 Let's make a toast to your wedding day with these fun D.I.Y. Popsicle cocktails. What goes together better than a cold sweet summer treat and a little bubbly? This is an incredibly easy and enjoyable cocktail.
You could make these Popsicle cocktails with or with out alcohol, which makes them easy to customize for any crowd. I love the idea of serving these for an outdoor ceremony or even as a cocktail hour special.
I decided to make my own mango popsicles but you can easily use store bought too. Best part of this genius duo is you can mix and match your drink and popsicles. To see how I made these yummy drinks, keep reading below.
For this summer drink you are going to need: Popsicle molds or store bought popsicles, popsicle sticks, any juice of your choice, Champagne or Prosecco or a sparkling juice (a non alcoholic alternative for guests and children). I am using 100% pure mango juice and champagne.
Take your popsicle mold and fill it with your choice of juice. If you want to step up your popsicle game, add small chopped pieces of fruit. Once you have filled the molds add a popsicle stick and pop them in the freezer.
Now once your popsicles have froze start pouring your champagne or sparkling juice into champagne flutes or whatever you want to use and add popsicles. Boom! All done. Now get to enjoying these in the warm summer sunshine.