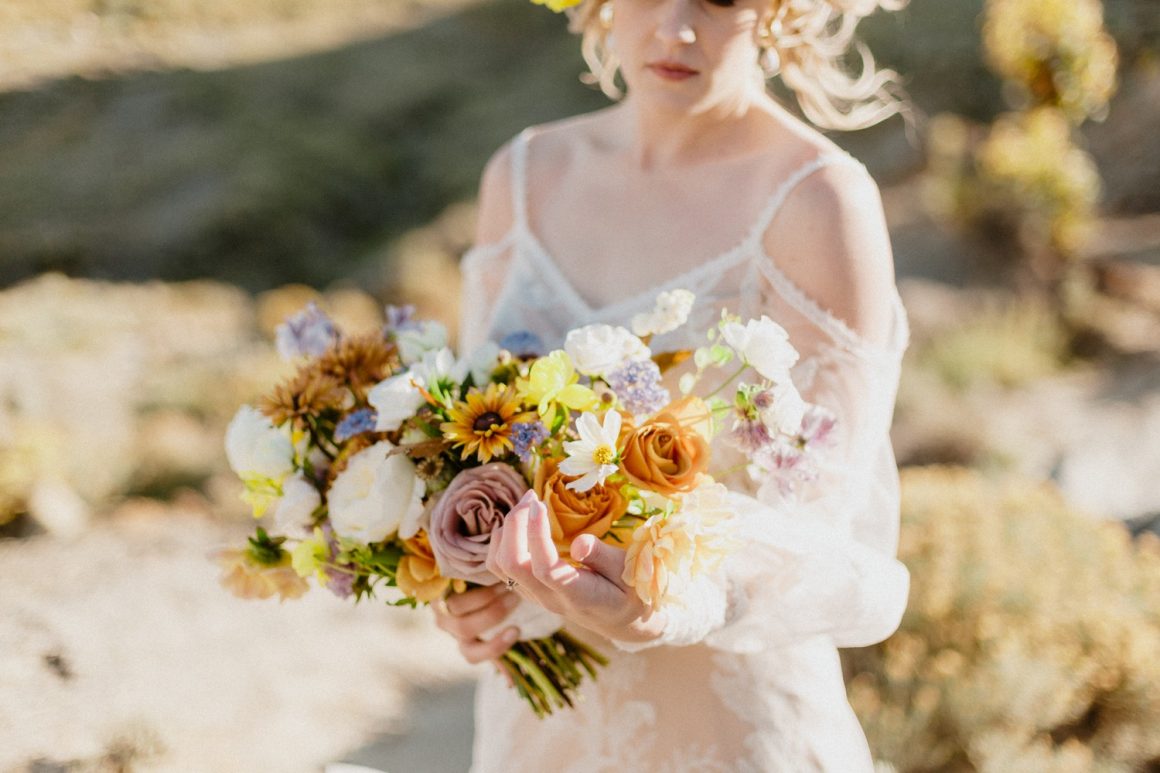 We've got a lot to celebrate, tomorrow is Canada's 150th birthday! Now before you head off for some fun weekend celebrating, we have an amazing Canadiana wedding shoot to share with you. This stunning Canada Day inspired shoot was created by the talented Asian Fusion Weddings. This shoot is filled with the most perfect Canadian details.  See all the pretty in the video and gallery below!
Wendy from Asian Fusion Weddings has shared some insights on how this shoot came about.
 How you came to choose a Canadian themed wedding shoot?
 Wendy – Canadians are celebrating the 150th anniversary of Confederation and February 15 is National Flag of Canada Day.  This is not only a powerfully symbol, it is a tremendously meaningful one in our Canadian identity.  Canadian history may not be as long as other nations, but it is still certainly rich with much to celebrate.
What Canadian elements inspired you to do this wedding shoot?
 Wendy – There are so many things that come to mind, and initially most would gravitate towards our natural resources.  The West Coast is Canada's gateway to the Asia-Pacific.  It offers many forestry related goods such as lumber, newsprint and other paper products.  British Columbia is also known for mining, fishing, fruit orchards and wine.
Our Prairie provinces of Saskatchewan is Canada's largest producer of grains and oilseeds, while Alberta boasts the world famous Lake Louise in the Rocky Mountains in addition to its cattle ranches and rich fossil fuel deposits.  Manitoba's top tourist activities in the province include watching beluga whales and polar bears, hiking, horseback riding, and camping, with visitors making the most of more than 50 national and provincial parks.
Ontario borders five great lakes and our Niagara region is known for its vineyards, wines and fruit crops.  Ontario is also the hub of industry and exports.  Quebec is the home to the majority of Canada's French speaking population and is Canada's largest producer of hydro electricity.
We then end up at east coast with the Atlantic provinces (Newfoundland & Labrador, Prince Edward Island, New Brunswick, Nova Scotia) which are known for fishing, farming, forestry and mining.
Did any of these Canadian elements influence the colour palette?
Wendy – The spring board for the colour scheme was inspired by the lumberjack red and black plaid.  It was then paired with silver grey for The Rocky Mountains and mining industries.  The various wood tones represent our vast forestry lands and the little hint of fur reminds us of our past fur trade days that were once a very significant industry for Canadians.
 What Canadian wedding specific elements were represented in this shoot?
Wendy – We were incredibly fortunate to showcase all Canadian talent for this shoot.  Every item in our shoot was either Canadian designed and/or Canadian made starting with the wedding gown by Mikaella, bridal accessories, the groom's attire, stationery, floral arrangements, and so many more.  Many of our gorgeous blooms were even grown locally in Ontario.  They included the tulips, anemones, ranunculus, spray roses, cherry blossom and carnations.
We showcased signature food items from the various regions of Canada like Prince Edward Island potatoes that were made into French fries, topped with gravy and cheese curds.  This dish is called poutine and originates from Quebec.  The British Columbia salmon was glazed with maple syrup made in Ontario.   The mussels were from Prince Edward Island.  The array of cheeses, pork, bacon and wild game smoke meats were from Ontario, Alberta and Quebec.
 What does being Canadian mean to you?
Wendy – Like many of the creative partners on the team, my parents and grandparents were immigrants to Canada.  Therefore I've grown up with the best of two worlds.  I celebrate my East Asian cultural roots while being able to embrace the amazing one that Canada exemplifies.
Being Canadian means that I have the opportunity to enjoy everything that Canada has to offer.  From exploring Canada's beautiful landscape, to participating in all those winter Canadian outdoor sports like hockey, ice skating, skiing, and ice fishing.  I would also be remised if I didn't mention summer fun things like canoeing, hiking, water skiing, and going to the cottage.
It also means that I am in the position where I can enjoy and learn about other different ethnic cultures and their cuisines.  Living in Toronto lends itself perfectly to interfacing with other immigrants.  Tasting their tantalizing dishes that are so mouth watering is such a fabulous way to learn about diversity.
What is the one thing that you want people to know about Canada?
Wendy – I believe Canada's most precious resources are its people besides its natural resources.  Being diverse means that there's a broad base of viewpoints to draw upon.  Being open to creating dialogue ultimately means the potential to formulate new ideas and enhancing existing ones.  This shoot is just one example of how diverse backgrounds can create something phenomenal when we work as an united team.
Canadians have definitely made an impact on the world stage.  Let's just look at one example, the entertainment sector.  We've got Drake, Celine Dion, Avril Lavigne, Justin Bieber, Bryan Adams, Michael Buble, Shania Twain, Alanis Morissette, Neil Young, Sarah McLachlan, Paul Anka, Nelly Furtado, K.D. Lang and the list goes on.  They all represent different genres of music from different periods of time.  There are also the many actors and actresses such as Ryan Gosling, Ryan Reynolds, Will Shanter, Rachel McAdams, Mike Myers, Ellen Page, Jim Carey, Seth Rogen, and so on that make an impact as well.
Canada has always been great, and it is because of the core foundational values it has been built upon.  We as Canadians will remain great when we continue to uphold those values and share those wisdoms for generations to come.  So, let's come together and celebrate!!  #Canada150 #WeTheNorth #TrueNorthStrongAndFree
HAPPY BIRTHDAY, CANADA!
Vendors
Design Concept, Producer & Wedding Planner – Asian Fusion Weddings
FB: https://www.facebook.com/Asian-Fusion-Weddings-121203051319777/
IG: https://www.instagram.com/asianfusionweddings/
Photographer – Rhythm Photography
IG: https://www.instagram.com/rhythmandme/
Cinematographer – Summerfield Films
FB: https://www.facebook.com/summerfieldfilms/?fref=ts
IG: https://www.instagram.com/summerfieldfilms/
Florist – Periwinkle Flowers
FB: https://www.facebook.com/PeriwinkleFlowersToronto/?fref=ts
IG: https://www.instagram.com/periwinkleflowers/
Bridal Gown – Ferre Sposa
FB: https://www.facebook.com/ferresposa/
IG: https://www.instagram.com/ferresposa/
Bridal Veil – LUVYT
FB: https://www.facebook.com/luvytshop
IG: https://www.instagram.com/luvytshop/
Bridal Accessories – The Loved One
FB: https://www.facebook.com/TheLovedOne.ca/
IG: https://www.instagram.com/theloved_one/
Bridal Shoes – Fluevog
FB: https://www.facebook.com/fluevog/
IG: https://www.instagram.com/fluevog/
Hair and Make-up – May Nguyen
FB: https://www.facebook.com/iammaynguyen/?fref=ts
IG: https://www.instagram.com/mayonguyen/
Bridal Stylist – Hilary Cameron
IG https://www.instagram.com/hilary.cameron/
Groom's Attire – Garrison Bespoke
FB: https://www.facebook.com/GarrisonBespokeToronto/
IG: https://www.instagram.com/garrisonbespoke/
Groom's Accessories & Stylist – TYTAN Ties
FB: https://www.facebook.com/TYTANTIES/?hc_ref=SEARCH
IG: https://www.instagram.com/tytan_ties/
Groom's Shoes – Peter Feeney
FB: https://www.facebook.com/PeterFeeneyShoemaker/?hc_ref=SEARCH&fref=n
IG: https://www.instagram.com/peterfeeney_footwear/
Sweets Table – Shirley's Sweet Creations
FB: www.facebook.com/ShirleySweetCreations
IG: www.instagram.com/ShirleySweetCreations
Savoury Table – Hawley Crescent
FB: https://www.facebook.com/HawleyCrescentCulinary/?fref=ts
IG https://www.instagram.com/hawleycrescentculinary/
Stationery – Ferris Wheel Press
FB: https://www.facebook.com/FerrisWheelPress/
IG: https://www.instagram.com/ferriswheelpress/
Linen Rentals – Have A Seat
FB: https://www.facebook.com/haveaseadecor/
IG: https://www.instagram.com/have_a_seat_decor/
Table Top & Chair Rentals – Event Rental Group
FB: https://www.facebook.com/EventRentalGroup/?fref=ts
IG: https://www.instagram.com/eventrentalgroup/
Vintage Rentals – Southern Charm Vintage Rentals
FB: https://www.facebook.com/southerncharmvintagerentalswhitby/?fref=ts
IG: https://www.instagram.com/southerncharmvintagerentals/
 Female Model  – Velocci (Logan Burke)
FB: https://www.facebook.com/Velocci-Model-and-Talent-Management-423793594357927/
IG: https://www.instagram.com/model_17/
Male Model – Andrew Summerfield
FB: https://www.facebook.com/andrew.summerfield1
IG – https://www.instagram.com/aecsummerfield/
 Venue – Bob Rumball Manor
FB: https://www.facebook.com/pages/Bob-Rumball/214403298653121?hc_ref=SEARCH&rf=451929958173690&qsefr=1
IG: https://www.instagram.com/explore/locations/1158483724162826/manor-bob-rumball-assoc-for/