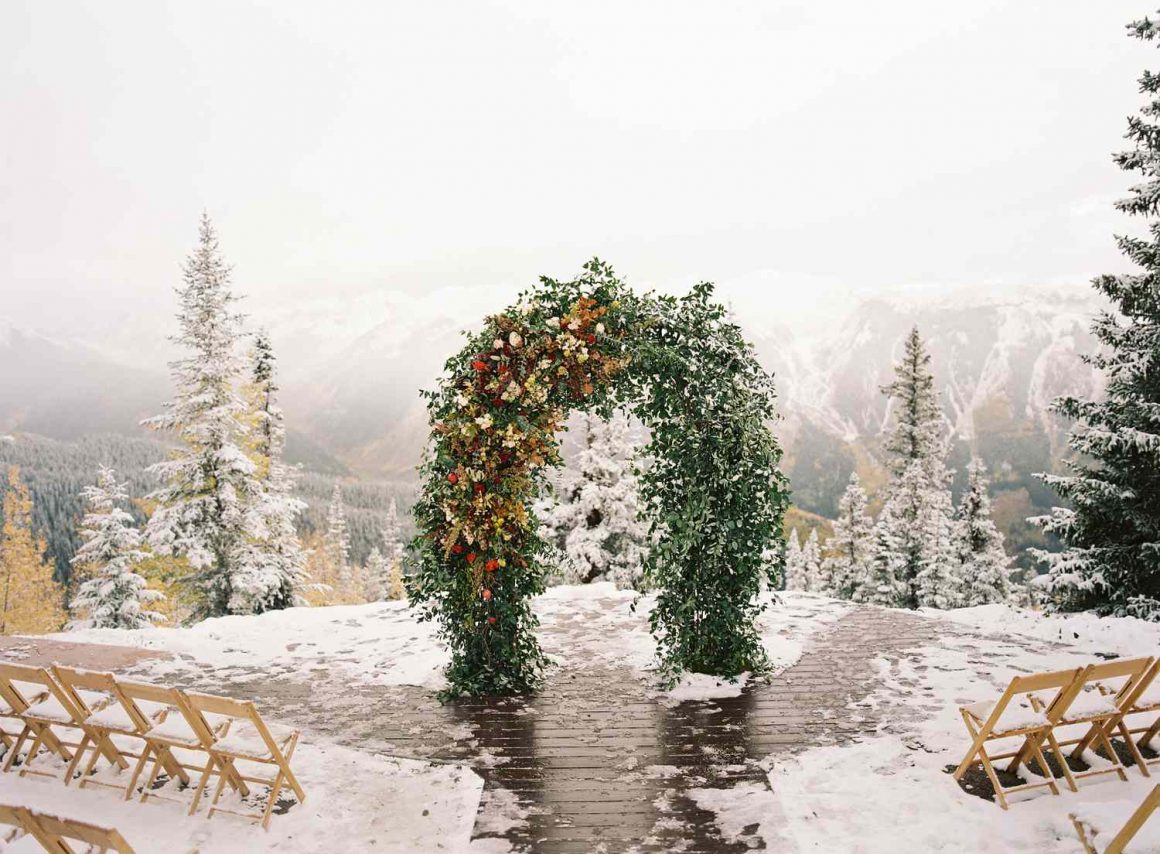 Clean white snow and a bold red dress that pops, makes today's blogpost the perfect way to start your Monday. The Rocky Mountains are always a beautiful place to shoot but when you combine fresh snow and a gorgeous red, fit and flare gown you know magic is going to happen. I am so happy Chloe Buie Photography decided to step outside her comfort zone and create this unique shoot.
We have all seen beautiful winter weddings but what I love about today's feature is how Chloe chose to go with bright and bold colors for the attire and details. To go with that stunning red lace fit and flare dress the model, Kaylee, had dramatic makeup with bold colors too. Then to compliment Kaylee's look , Alden, wore a suit and sweater combo that fit perfectly into the winter look. And last but not least are the amazing florals from Calyx Floral Design. Again to keep with the look, the flower crown and bouquet included bright reds, pinks and rich burgundy. Lots of unique winter wedding inspiration in this gallery!
From Chloe Buie Photography…Living in Alberta where the beautiful Rocky Mountains are at our fingertips, it's a dream come true for any Photographer. I've played and hiked in these Mountains for as long as I've been shooting… but I've always wanted to make my way out there, camera in hand, and do something totally and completely out of my comfort zone. Well, this spontaneous and unplanned shoot was just that, WAY out of my comfort zone! It was nothing I have ever styled before and tha'ts where my excitement took over, letting go of all expectations and forgetting about how cold we were, haha!
Love the mountains but don't have any near you, check out this mountain inspired wedding!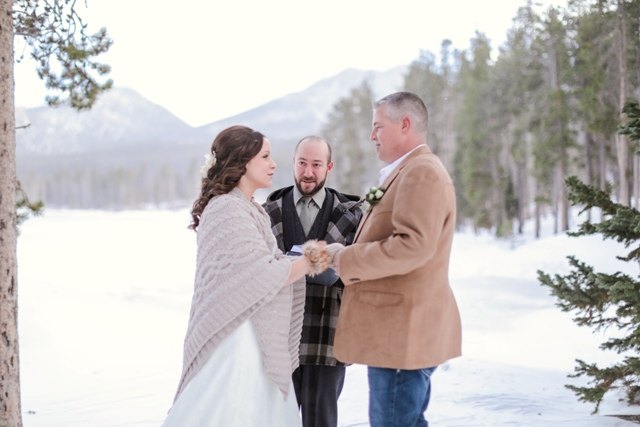 VENDORS
Photography – Chloe Buie Photography // @chloebuiephoto
Florals – Calyx Floral Design // @calyxfloraldesignrd
Location – Canmore