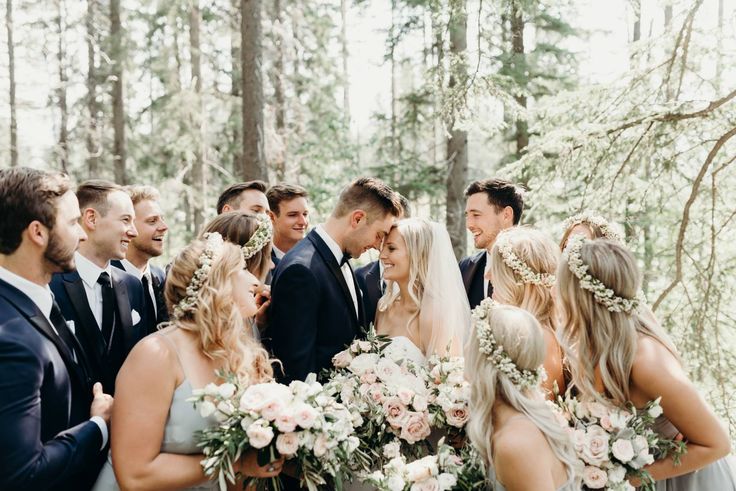 When I say this wedding had it all, I mean this wedding seriously had it all. From rain and sunshine to a smokey glowy sky. Last summer western Canada faced hard times with battling forest fires and it was a devastating time. The fires were so bad that the sky just became a glowing light. Loree Photography was documenting Stephanie and Kurt's wedding day and she was able to capture some pretty unique and stunning photos. These are some images you are not going to want to miss.
From the bride, Stephanie:
Absolutely amazing all day; felt so spoiled by every person that day. We enjoyed the little moments and took it all in. Some say that it's a blur, but we remember every second. A true mountain day full of surprises – starting with rain, followed by sunshine, blue sky, wind, and then smoke from the nearby fires in Banff by the evening. We had guests from across the country and around the world with us to celebrate – the mountains are so special to us (we love snowboarding and being in nature) and wanted our guests to enjoy this beautiful place we call home. Your top 3 wedding day moments:
1. Getting ready with the moms and bridesmaids was so special 2. The speeches – funny and a few tear-jerkers 3. Walking down the aisle with my dad Your top 3 wedding day details: 1. The archway/arbour that my husband designed and built for us (ceremony) 2. The custom table numbers/"names" and seating chart we made – all mountain animal theme (lynx, cougar, moose, etc) 3. Flowers – with my favourite – peonies!
Congratulations to Stephanie and Kurt!!! Now sit back and get ready to enjoy some awemazing images.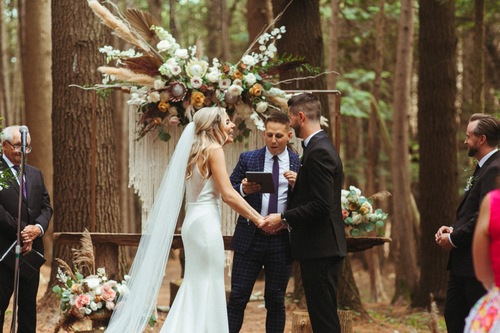 If you are in love with the mountains like this couple was, be sure to check out this moody mountain wedding too!