Spring and summer are the perfect time to break out bold, bright colors. Vibrant pinks, oranges, and yellows all serve as great compliments to the sunny weather. One way to incorporate these summer vibes in your wedding decor is with vivid tropical flowers. There are so many different shapes, sizes, and colors of tropical flowers that it's easy to pop a few into your bouquet, or fill the entire reception hall with their colorful blooms.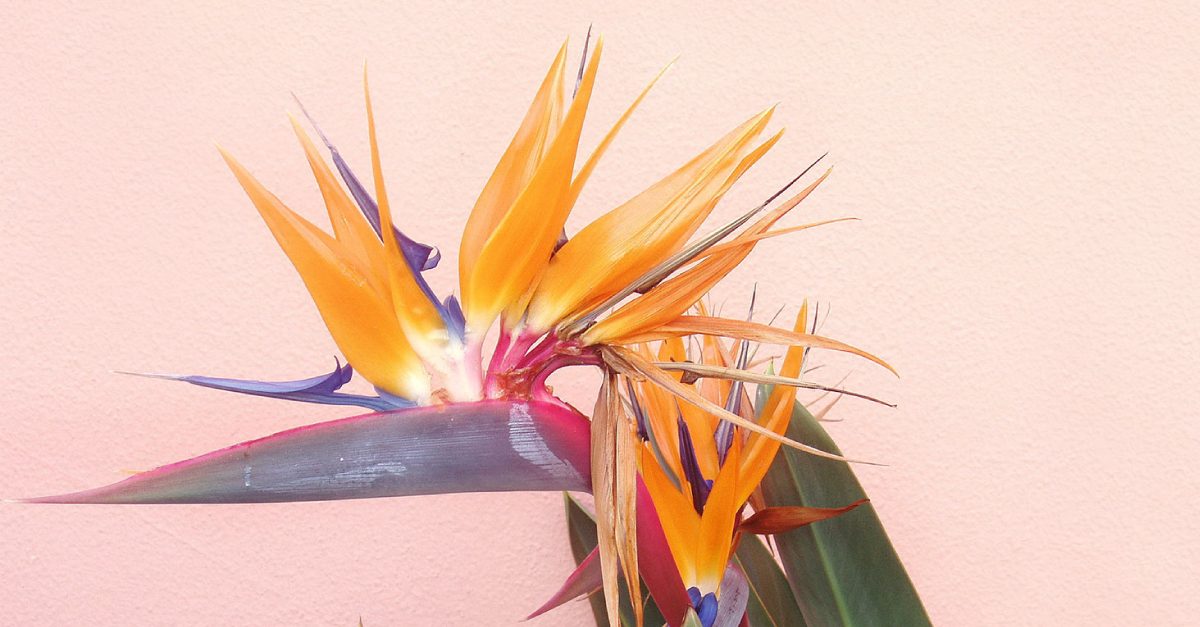 To start with some inspiration, ProFlowers has created a great guide to tropical flowers and how to use them in decor. There are plenty of ways to be as bold or as subtle as you like. Here are just some ideas:
Big, bright flowers like proteas and peonies are great to showcase in bouquets.
Use large palm leaves to add texture and color to centerpieces. Attaching palm fronds to balloon strings makes for super cute detail.
Pineapples! Line the aisle with with some fresh ones, or hollow them to use as vases.
Contrast the bold, tropical colors with muted tablecloths or placemats.
Reflect the tropical theme in your food! Use light, fruity flavors like passionfruit-orange-guava (POG) or mango in your drinks and desserts.
One last fun fact: if tropical flowers sound lovely but you are unsure what constitutes "tropical," you're not alone. Most of us don't even realize what makes tropical flowers tropical, or that there's a distinct difference between tropical and exotic flowers. Here's the breakdown:
Tropical flowers are flowers that thrive in warm, tropical climates close to the equator. Blue Passion flowers, for example, are native to Brazil and Argentina's warm climate. They will struggle to survive in cooler climates.
Exotic simply means the flower is not native to certain regions. Amaryllis flowers are native to central and south America, and therefore are exotic in other parts of the world.
And now you know! Now, feel free to get creative in brainstorming tropical decor ideas for the big day. What other ways are there to incorporate tropical flowers into wedding decor?
Thanks so much to Proflowers for sharing this tropical post with us!

Huge thanks again to Proflowers for sharing all this amazing information with us all! Check out this bridal shower checklist from Proflowers.