I know summer is right around the corner but I just could not resist sharing Rob and Cassandra's dog sled proposal and engagement session. We may be totally over winter but these photo's from Magnifik Photography have me swooning over the snow covered mountains. Plus this couple is totally adorable. Read below to see how Rob pulled off an amazing proposal.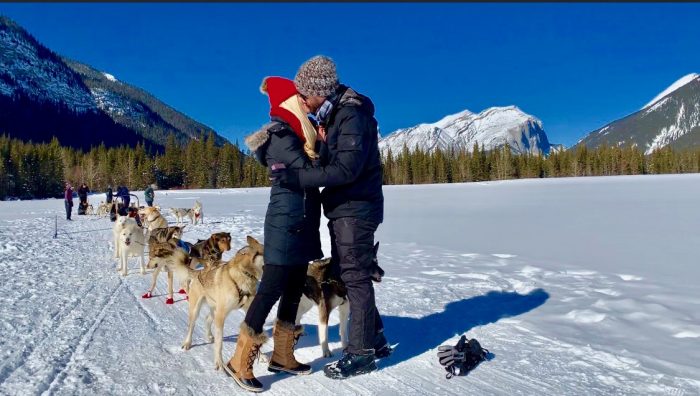 Magnifik Photography Shares…"I first started talking to Rob around 2 months before the big day. I could tell by his enthusiasm and the amount of effort he was going to, this engagement session was one not to be missed! It started off with an elaborate plan to convince Cassandra to come dog sledding with Snowy Owl Sled Dog Tours, of which a photographer (oh that's me!) would be taking photos of a "couple in love" for a local tourism magazine. Thus, the stage was set for Rob to pop the question. Who could say no to a man who has managed to surprise you out in the middle of the frost tipped mountains to be his wife?
We lucked out with a mild day and slightly overcast skies, and I couldn't help but feel the love between these two throughout the whole day.With just myself, our fantastic guide Caleb, and the two to be, Rob chose a beautiful mountain scape location to propose to the woman of his dreams and the moment was beyond touching.
We scheduled a more intimate engagement session in Banff later that day with their own fur babies who were almost as excited about the engagement as they were! I so enjoy couples who are ready to get out there and have some fun during a session, the authenticity was unmistakable.
The day ended with some cocktails and charcuterie at Sage Bistro, a local favorite of mine, to go over the day and I got to know this beautiful couple even better. I am so excited for them as they move into a new home, and start their forever together…
Congratulations to Rob + Cassandra on their engagement!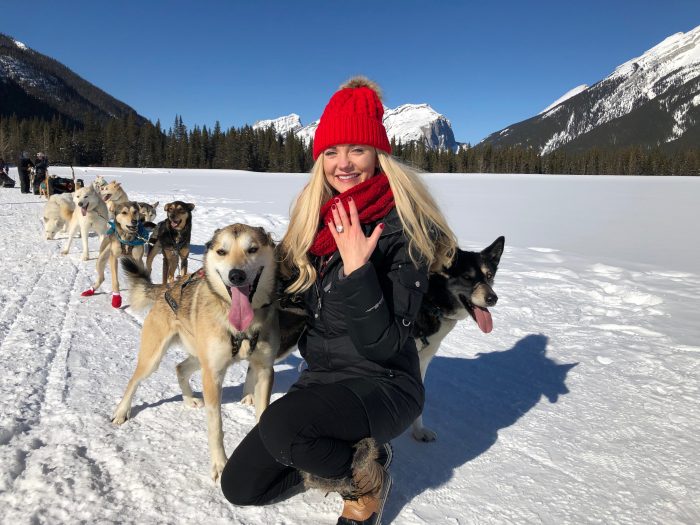 Vendors
Photography: Magnifik Photography // @magnifikphotography
Proposal Location: Snowy Owl Sled Dog Tours // @snowyowlsleddogtours
Venue: Sage Bistro // @sagebistrowinelounge