Details, details, details that is what this woodland enchanted forest wedding is full of and Joanna Moss Photography made sure to capture every single one of them. Brooke and Sam planned an intimate outdoor ceremony to go along with their woodland theme. They also made sure to include all their most important family and friends, which made this wedding so special and intimate.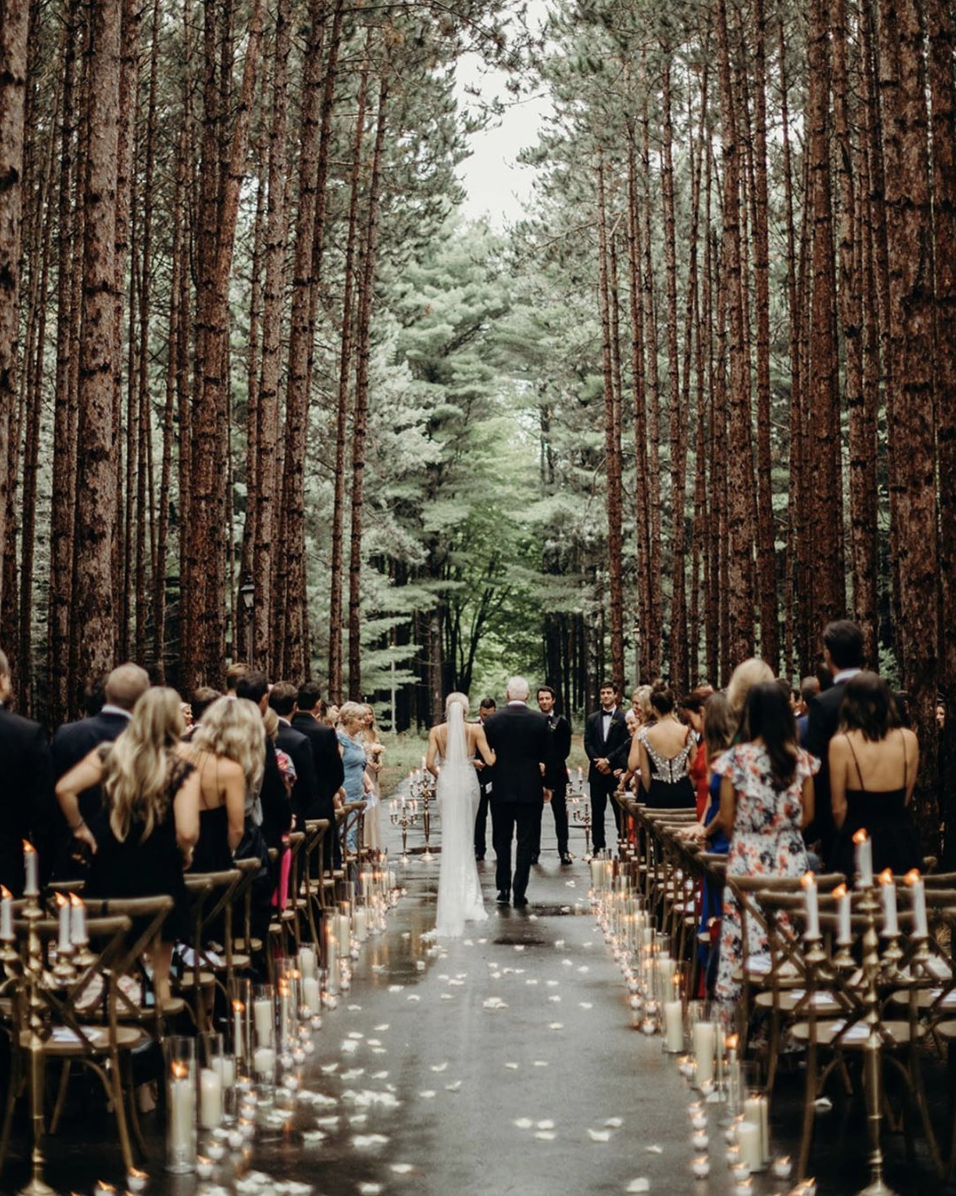 Tell us about the proposal?
It was Valentine's Day of 2015. We were going for dinner in White Rock and had arrived too early for our reservation so decided to take a walk on the beach. Sam kept his eyes peeled for the perfect seashell to keep the diamond safe in. When he found an opal-looking encrusted clam shell, he scooped it up, carefully placed the ring inside and waited for the right moment to pop the question. He sat me down on a big rock (which we later deemed 'our rock') and confessed his love to me before asking me to be with him forever. I exclaimed "yes" and we both started tearing before an audience of swooning beach-goers.
What was the vision for your wedding?
I knew what theme I wanted to go with right off the bat – Woodland/Enchanted Forest. My husband liked it too as we are an outdoorsy couple, enjoying most of our weekends exploring local trails and discovering new secret spots up the mountain. I wanted to keep things simple yet beautiful, just as mother nature intended. Our colors were peach/blush pink, moss green, and a natural wood brown – very earthy. We had 93 guests in total.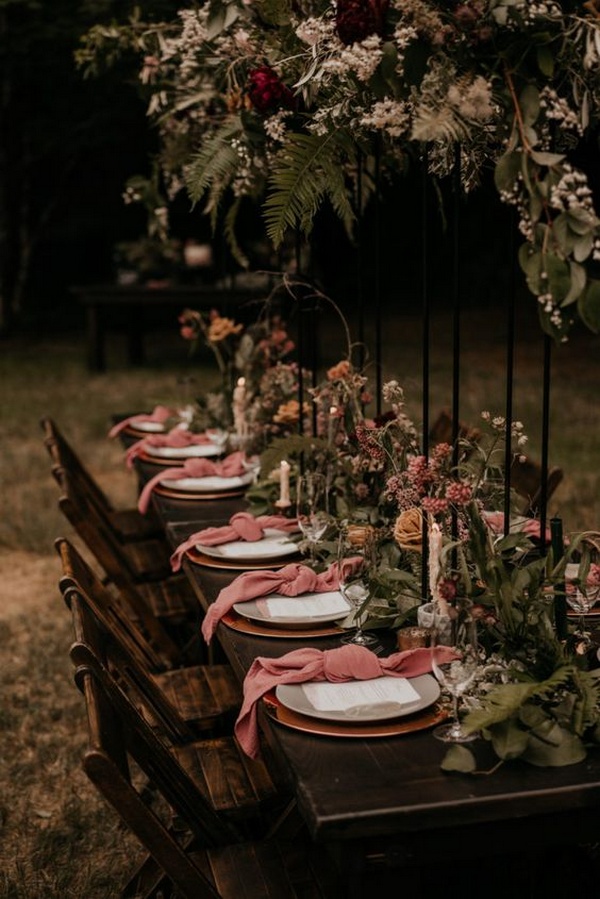 Describe the ceremony, what made it unique/special?
Without a doubt, what made our ceremony so special to us was having all our family and friends there together in support of our love. Some relatives made a cross-country journey just for us – how special is that?! My husband's mother is wheelchair bound, suffering the debilitating effects of MS, continually worsening in condition and my step-father was terminally ill with cancer, finally losing his battle only a month and a half after our wedding day. To have had them both there on the most special day of our lives really means the world to Sam and I as we couldn't have imagined the day would've been the same without them.
I am loving the woodland theme so if you are too then be sure to check out this woodsy wedding Inso!
VENDORS
Photographer: Joanna Moss Photography // @joannamossphotography
Groomsman Attire: Banana Republic // @bananarepublicmens
Jewelry: Kendra Scott // @kendrascott
Shoes: David's Bridal // @davidsbridal
Dress Designer: Katie May Bridal // @katiemaycollection
Bridesmaid Dresses: Frocks // @frocksmodernyvr Lighting: Lighthouse
Lighting: Galactic Entertainment // @galacticentertainment
Other: Past Pieces // @pastpieces
Transportation: Moonlight Limos // @moonlightlimosvan
DJ: AllTunes DJ
Floral Designer: Flowerella // @flowerella_eventflorals Caterer: Smoke 'n Bones
Makeup Artist: JCI Institute
Hair Stylist: Ichiko Nagai
Bakery: Reddy Made Cakes // @reddymadecakes
Reception Venue: Whonnock Lake Centre