Each year, millions of people around the world come together to celebrate the love and union of a marriage. While wedding traditions have formed over time, today's weddings are beginning to stray a bit from tradition. Some couples do still want a cookie-cutter wedding, but more and more couples are deciding to take a more individualized wedding route. So if you're looking for a few ways to personalize your wedding ceremony, keep on reading.
What's the History Behind Ceremony Traditions?
All around the world, cultures have different traditions for celebrating the union of two, or more, people. But the history of marriage in the United States is particularly interesting, to say the least. For example, back in the day, a marriage was no more than a financial transaction consisting of a suitor offering a woman's father money or gifts for her hand in marriage. Fortunately, today's weddings are more about love and less about money.
Additionally, today's beloved wedding party hasn't always served as a support system. In fact, groomsmen were more like bodyguards and bridesmaids were more like decoys. Obviously there's a lot more to be said there, but just know you're lucky to have the bridal party you do today.
And while engagement rings are a common practice today, they didn't always have the same meaning. In the 13th century, Pope Innocent III declared a waiting period between betrothal and actually getting married. During this time, the soon-to-be-married couple would wear rings that symbolized their commitment to one another. So today, when people think couples got married too quickly, they're thinking alone the same lines as the Pope.
As you can see, there are a lot of different meanings behind today's wedding ceremony traditions. But just because something has been done the same way before, that doesn't mean it can't be changed.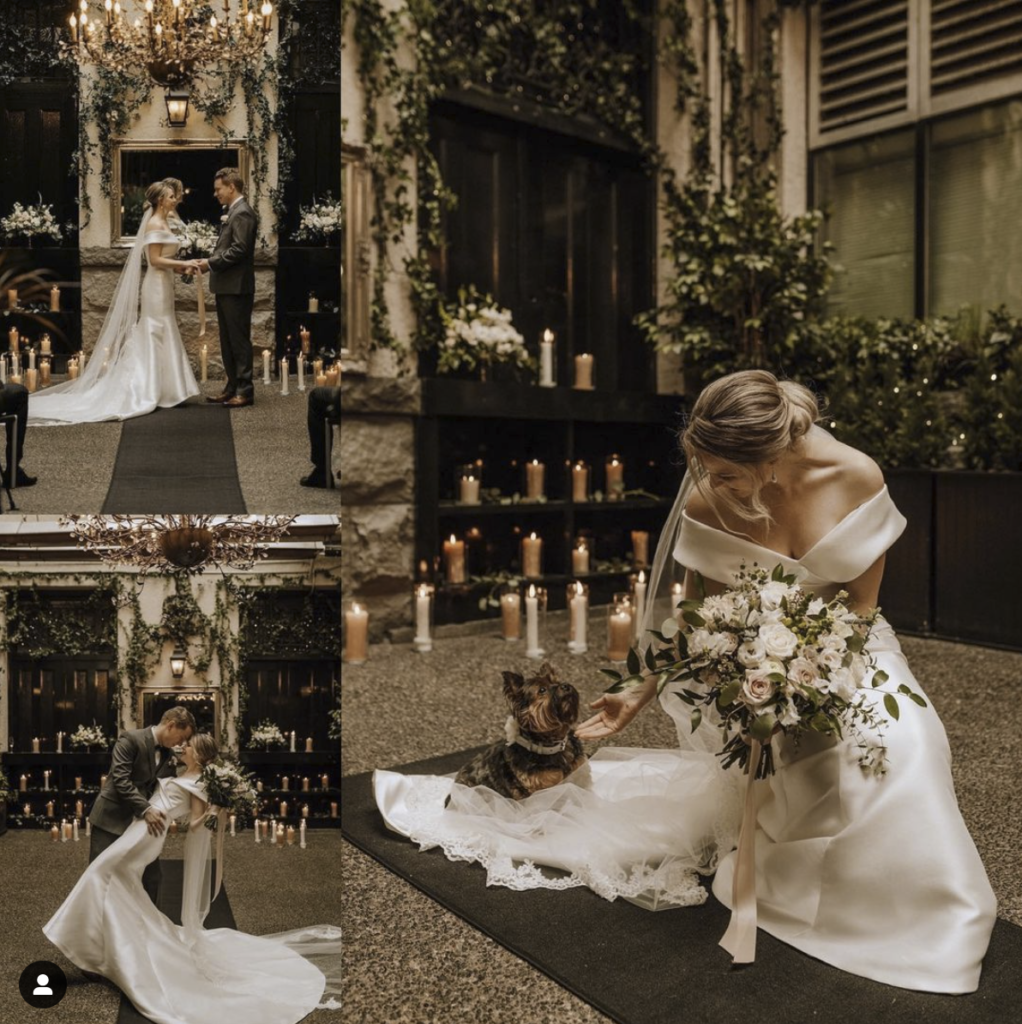 GB Photography
Personalizing Your Ceremony
If you want to stick with tradition, then that's your choice. But if you're looking for some tips on how to make your wedding ceremony a little more unique, then consider some of these ideas.
Share Your Love Story
Oftentimes during the ceremony, the officiant will talk about how marriage is sacred and what it means. But an easy way to make this really about you is to ask your officiant to share your love story with your guests. While most people at your wedding will probably have a good idea of your background, you can choose a story that will really give them an insight into your lives together. Considering sharing how you met, the proposal story, or one of your favorite memories together. No matter what you choose, sharing a personal story is a great way to make your guests feel even more connected to you.
Add Some Flare to Your Aisle
Generally, the processional will walk down an aisle with a white runner that's lined with flowers. While there's nothing wrong with that, you may want to consider adding your personal taste to the aisle. After all, you're the one who is going to be walking down it. From rugs to placements to an array of flowers, there are so many ways to personalize your aisle. And in doing this, making your big entrance will feel all the more special.
Incorporate an Heirloom
You've got your something new and something blue, but what about something old and borrowed? If you're looking for a way to incorporate something truly meaningful into your wedding ceremony, consider using an heirloom. This can be something like jewelry, a handkerchief, or an article of clothing — but whatever the heirloom is, you can find a special place for it in the ceremony. One common way to incorporate an heirloom is to accessorize a bouquet or boutonnière with it. This way, your family heirloom can be close to you during the ceremony.
Include Your Pet
Wedding should include your closest family members, friends, and loved ones — so why shouldn't your pet be involved? While some pets may not be up to the task of being involved in your special day, if you think your pet can handle it, then go for it! Of course, you'll have to make sure it's okay with your venue and make sure you have someone responsible to look after your furry friend when you can't be. But giving your pet a role in your wedding ceremony, even if it's just for a few quick pictures, can make your big day all the more memorable.
Go With Your Own Processional
Generally, wedding ceremonies include the bride and her father walking down the aisle together. However, it's totally okay to stray from that processional tradition. This is especially important to understand for those couples who may not have a father in their life. So do whatever feels right for you — whether you want someone else to walk you down the aisle, want to walk with your significant other, or don't walk to walk down the aisle at all, it's completely up to you. There are many options to choose from when it comes to the processional, so choose what feels comfortable.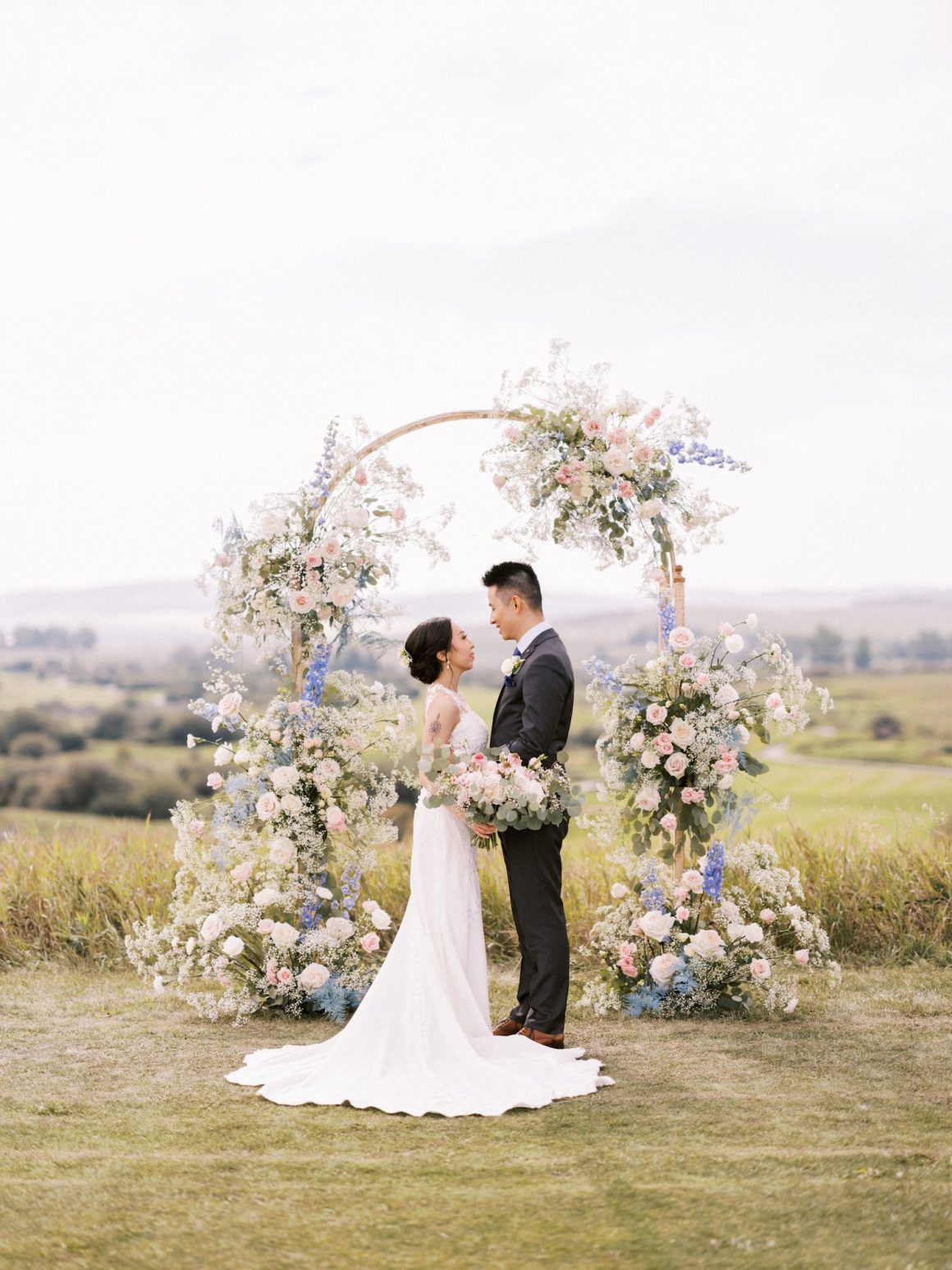 Your wedding day is exactly that: yours. So while you may feel pressured to stick to tradition, trust your gut. Your wedding ceremony is meant solely for you and the love of your life — so make sure it's what you really want.