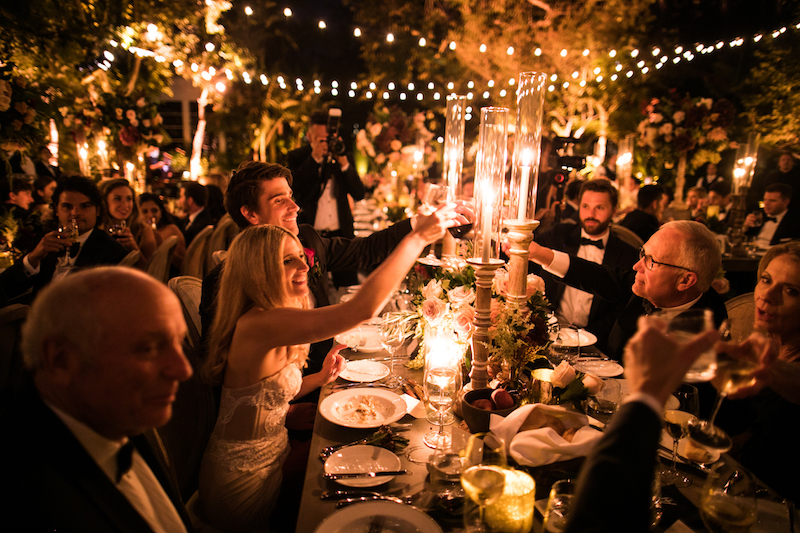 Every week I will be sharing an amazing wedding professional, allowing everyone to get to know some of the best local wedding vendors out there! Every Wednesday you will be able to learn more about the people behind their companies and if they would make a great fit for your wedding day.
Today we get to know the wedding pros, Kaitlyn and Derek behind Life in Action Wedding. This amazing married couple makes the perfect team! They know exactly how to capture the story of your wedding day. I also love how kind and sweet this two are to work with. So, lets start getting to know this awesome duo.
Tell us a bit about yourselves and your company?

We're Derek and Kaitlyn Neustaeter. We're proud prairie folk from Saskatchewan who have lived abroad and enjoy traveling the world, but found that our heart always leads us back to the land of living skies. The idea to start Life in Action Weddings was born from our passion of helping people and all things cameras- both of which intensely interest us. We officially started Life in Action in 2012, though we've had a camera in our hands since our childhood. When we first started our business, Kaitlyn was working within social work, and Derek was a journeyman heavy duty mechanic, so if you had told us that one day we would both be as full time filmmakers and photographers, we might not have believed you! However, throughout the years, we've gotten to work with couples all over Western Canada and what was once our passion, has now also become our full time careers! We know it's cliche to say, but we LOVE our job. We love how no two weddings are the same, the dynamics in friendships and families, and how two souls can find one another and fall madly in love. Using our cameras as tools to paint stories of love, friendship, and family on the best day of a couple's their life is a privilege we don't take lightly, and we are incredibly thankful for it.
Why should a couple book a professional videographer/photographer?
 I've heard a few wedding professionals call wedding videography/photography a "legacy investment" and we feel like this a great way to view it. The connection between sound, sight and your memories is amazing, and your video and photos are what will stand the test of time well into future generations. There's a lot of emotions and excitement during a wedding day that can be so hard to bottle up and absorb, so it can be a real piece of mind to have a professional there to capture it all. We've often heard from the couples that their video captured little moments that they didn't even realize were occurring! Having a professional videographer/photographer at your wedding gives you piece of mind that you'll have lasting images and audio of the people you love, while your guests get to sit back, relax, and celebrate you!
What is your favourite wedding trend at the moment? 
Kaitlyn + Derek= There's a big movement towards "emotion over perfection" and "authentic" imagery. The big smiles, little chuckles, and soft looks that come from natural moments are usually our favourite images from a wedding, so it really excites us that more and more couples are looking for a little less perfect posing and more towards guided natural moments. Engagement sessions as well are becoming more about a couple's personality, homes, and shared hobbies,  and less on the perfect location. When it comes right down to it, we're storytellers so emotions, intimacy, and personality are at the top of our list when it comes to images, so this movement aaaamazing! Close runner up for favourite wedding trend at the the moment: Kaitlyn= Open back dresses, "kiss for a cause" (give $ towards a charity the couple chooses to see a kiss), and geometric shapes! Derek= Disco balls (awesome at a first dance). If you could give one piece of advice to the bride-to-be, what would it be?

A nice backdrop behind the main microphone/podium at your reception is often overlooked, but can hugely impact the look of your video and images for your toasts.  It can be as simple as stringing some lights along the back wall, extending your head table backdrop, or just even ensuring there are no distracting objects (such as cords, projectors, etc.).  The backdrop behind the head table is often considered and planned for, but including the backdrop for your toasts into your planning can bring your video and images to the next level. What is one fun fact about yourself? In the summer time, when we're not creating films or images, you can find us outdoors fishing, camping, gardening, or hiking. Adrenaline rushes are also our jam so whenever's there's a chance to go skydiving, bungee jumping, or do any sort of reckless activity perhaps on their wedding day, count us in!! Huge thanks to Kaitlyn and Derek for sharing a little bit about their lives and their awesome company. Make sure to check out all their contact information below!