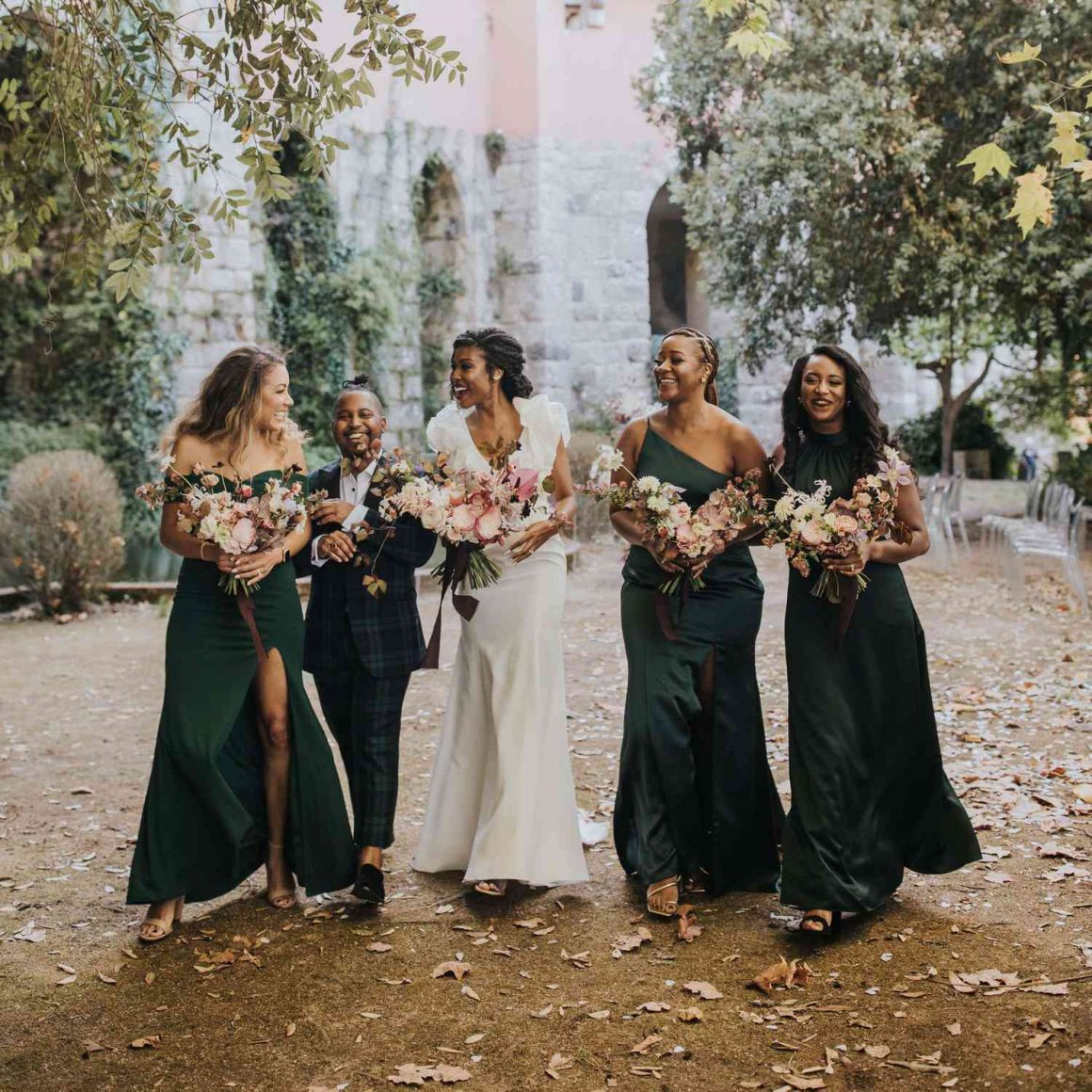 Beautiful rich autumn hues fill this stunning Elbow Falls shoot from Courtney Ingram Photography. Fresh gorgeous blooms from Fall for Florals really make a statement, I am in love with the boutonniere they designed. To go along with the florals Courtney picked an airy and glamorous gown from Blush and Raven. All the details came together perfectly to pull of this rich autumn shoot. So, do yourself a favour and check out all all the pretty images below in the gallery!
Courtney shares…Calgary has been really fortunate with great weather this year. In the past, Fall is about three days total and then the beautiful Rocky Mountains are covered with a layer of snow for six months. So, once I realized that Fall was sticking around a bit longer this year, I knew I had to do a styled shoot and capture the beautiful rich colour. Oana and Carl, who recently got married, volunteered to model for me and I couldn't be happier. They're easily the most beautiful people on the planet and so easy going! We drove out to Elbow Falls to catch the sunset and explore. I wanted to use all local vendors, with the exception of the dress which is from Isreal. Each vendor contributed amazing pieces and my dream Fall elopement couldn't have turned out better.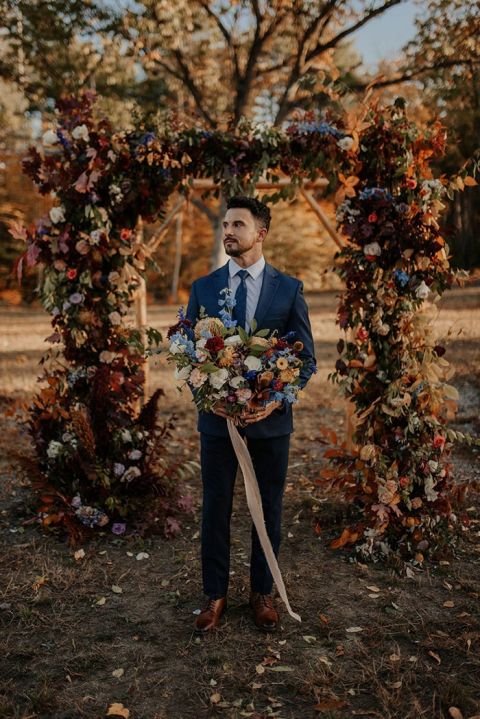 Love a mountain setting, check out this bold winter wedding.
VENDORS
Photography – Courtney Ingram Photography // @courtingramphoto
Dress Designer- Flora Bridal // @florabridal
Dress Boutique – Blush and Raven Boutique // @blushandravenyyc
Hair & Makeup – Something Borrowed Beauty // @somethingborrowedbeauty
Suit – Ed Williams Menswear // @ewmenswear
Jewelry & Hairpiece – Joanna Bisley Designs // @joannabisleydesigns
Flowers – Fall for Florals // @fallforflorals
Models – @oana.sinzi (Oana) // @yadapope (Carl)