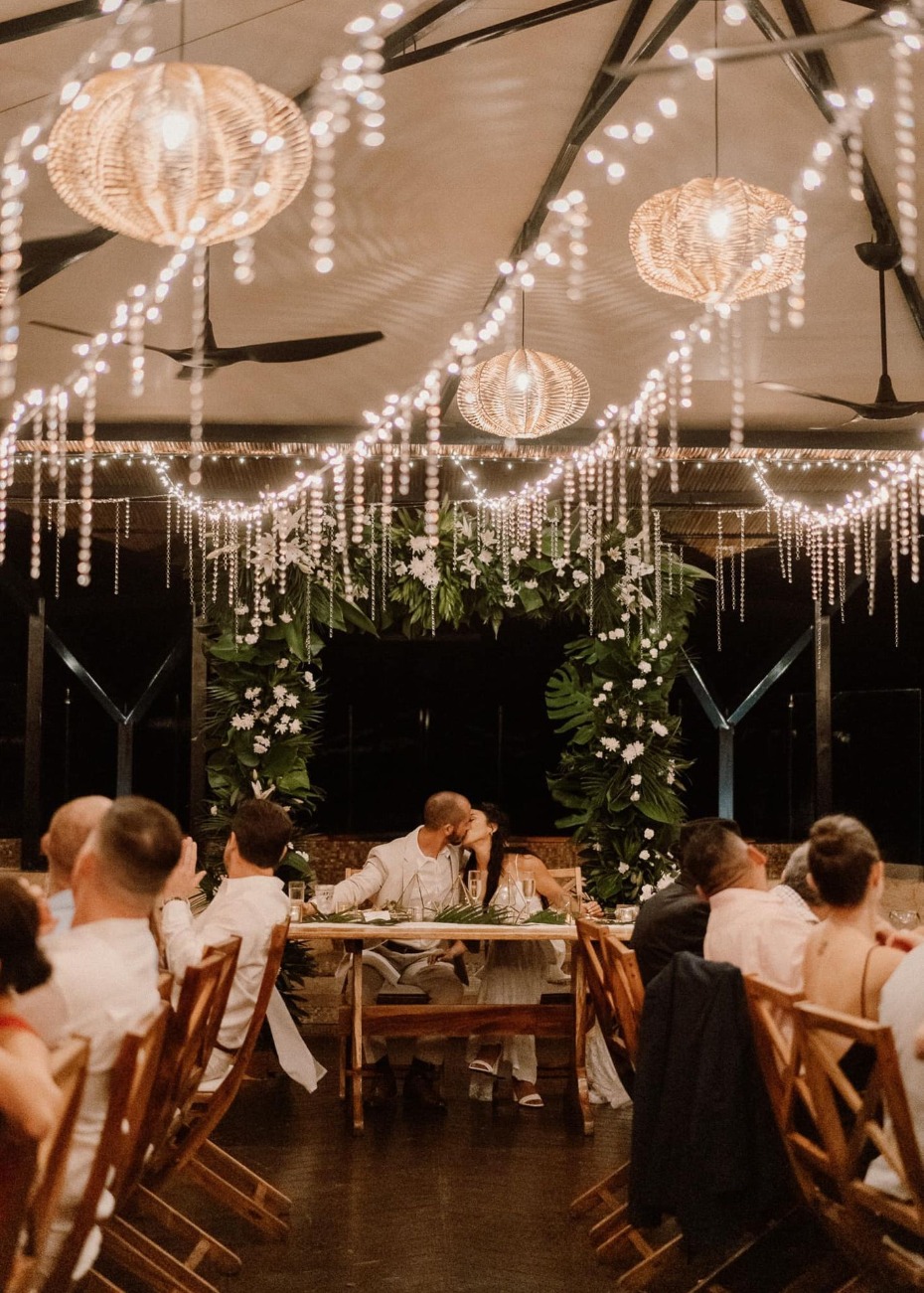 The details of Josie and Ben's wedding day couldn't have been anymore perfect.  Josie's grandmother had given her a piece of her own wedding dress to tie her bouquet with. Josie also carried her great grandmother's hankie with her. Talk about sentimental details!  The initials J+B were embroidered into the lining of her dress in blue thread. All these details created the most meaningful something old, something borrowed, something new and something blue. I absolutely love that tradition and Josie took it to a whole new level. Raelene Schulmeister Photography was there to capture the day and share it all with us.
The ceremony took place outside at a beautiful green space. A stunning arch decorated in greenery and hints of pretty flowers is where Ben waited to see Josie come down the aisle. The vows were read, I am sure some loving tears shed and they became husband and wife!
From Raelene Schulmeister Photography…I first met Josie and Ben last year while taking family photos at her parent's farm for them! They had just gotten engaged, so we decided to take some photos of them as well! Ben was quiet and shy, Josie warm and open. Over the time we had together, it was clear as day that while their personalities were so different, they complimented each other so well! He looked at her with so much love, it was beautiful!
FROM THE BRIDE
Our day was so full of love! We felt surrounded by love and support from all of our guests. I felt that it was everything we wanted, heartfelt and just so completely us! There are two specific moments that really stand out for me from the day. The first was at the start of the aisle, where our nieces and nephews were waiting to hand me the loose flowers for my bouquet. The kids were SO excited to be a part of it and I got the chance to really take in that moment. I took the time to look around and see that all our family and friends were there to support Ben and I. It was amazing!
My other favourite part of the day was watching Ben show off the pin I had made for him. He lost his mom when he was younger and I had a special pin made for him with a photo of him and his mom together to wear on his suit, so she would be with us on our wedding day. He showed everyone! I could really tell how much it meant to him and how proud he was of it.
FROM THE GROOM
Those that are close to Ben know that once he opens up, he's got a great sense of humour! Keep that in mind 😉
My favourite part of our wedding day was leaving and going home with my wife! (Josie had a laugh at that one too!) Seriously though, my favourite moment of the day was watching Josie come down the aisle. The day went very smoothly, way better than I expected.
Congratulations on your beautiful wedding day Josie and Ben!