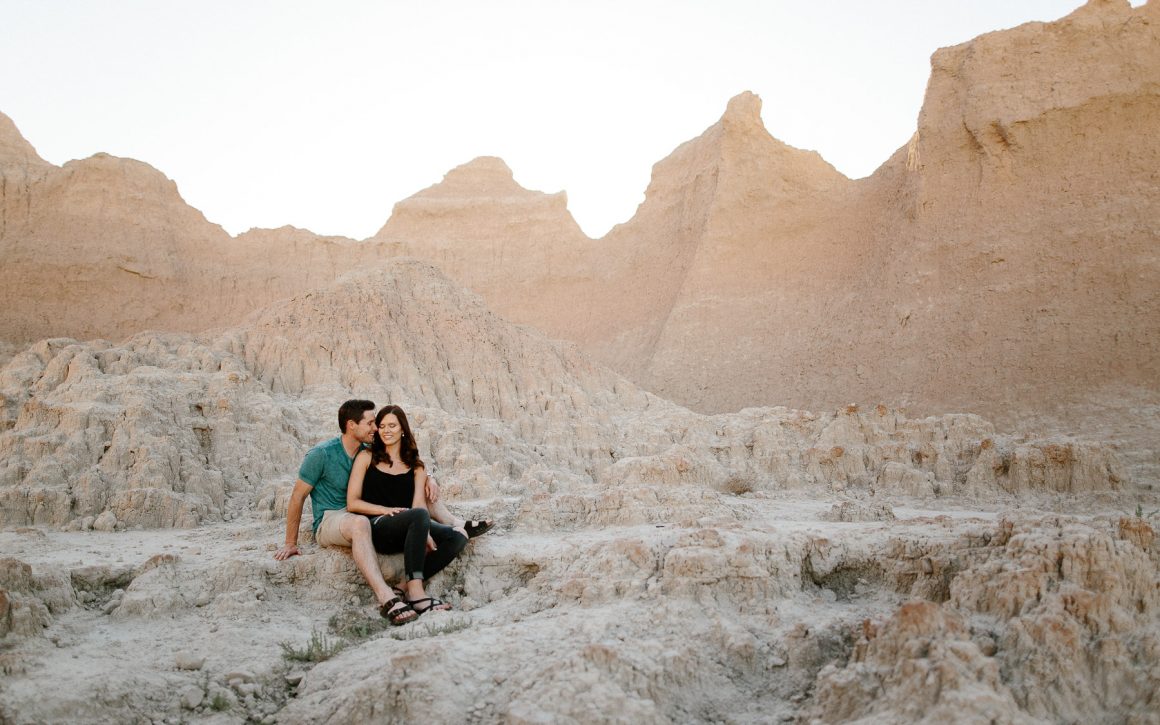 Unique coulee landscapes and hoodoo rock formations played host to this chic badlands engagement shoot captured by Jackie Hall Photography. Gorgeous summer light and a stunning little black dress keeps this engagement shoot looking chic. 
I am so happy Chantara and Kolby decided to choose a different location for their engagement pictures and I think the badlands made the perfect spot. Chantara and Kolby were both looking stylish as well. This gorgeous duo definitely knows how to pull off one stunning session.
From Jackie Hall Photography…Chantara and Kolby wanted a different setting for their engagement photos. So instead of the typical urban background seen around here, we opted to hit the road, travelling almost 2 hours to reach our location. We were rewarded with beautiful scenery, weather, and light! 
Congratulations to Chantara and Kolby on their engagement!!!