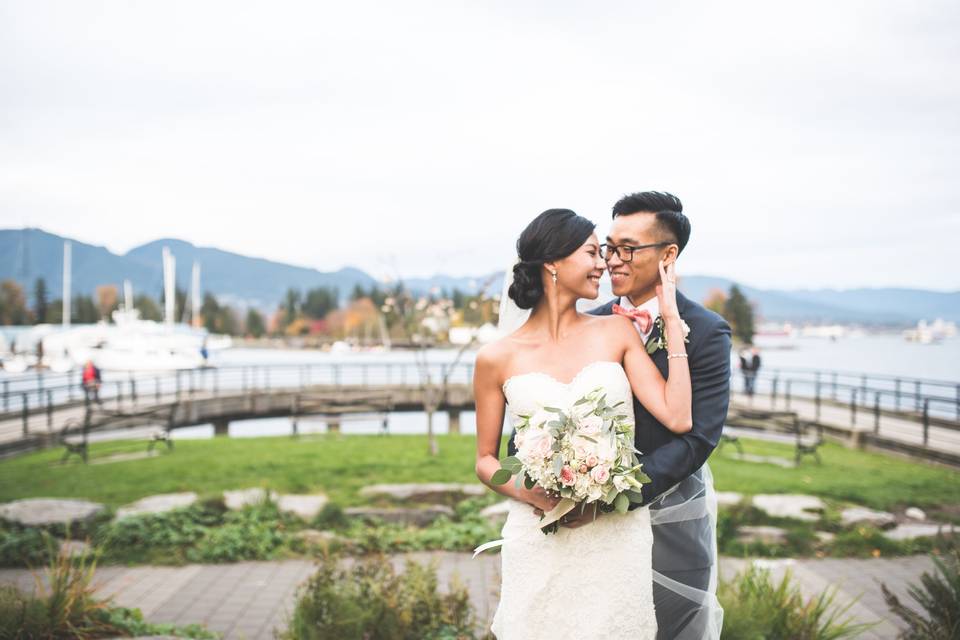 I absolutely love when I can feature real readings that really show a couple's personality and this wedding fits the bill. Peter and Julie really let their fun side show all day through and it is guaranteed to put a smile on your face! This Vancouver wedding was held on a Monday and ended up working perfectly for this adorable couple. To see all the fun and happy moments check out the gallery below from Jalen Laine Photography.
From Jalen Laine Photography…Peter and Julie are simply the best. Their wedding day was an absolute blast from beginning to end because of their quirky, fun-loving nature and their unique personalities. As both Peter and Julie are performers in Vancouver, B.C., most of their close friends are also involved in the theatre/film community and are, quite often, only guaranteed to be free on Mondays when no live theatre is taking place. Therefore, a Monday wedding it would be!
The ladies had their hair done at Julie/Peter's apartment by Whitney Dyck (styled.by.whitney) and once Julie's mom had helped her into her gown (David's Bridal) they headed to Queen Elizabeth Park where Peter and his gents were waiting. The first look was somewhat unconventional as Julie decided to ease Peter's nerves by pranking him – she wore a Darth Vader mask! Hilarious.
Photos of the family/wedding party were taken at the park before heading to the ceremony at Heritage Hall on Cambie Street. The ceremony was intimate and beautiful, touching with just a little bit of silliness! From the ceremony the wedding party headed straight to Dairy Queen where the official signing was to take place with a justice of the peace. Dilly bars and legal documents!
After the signing, the party headed back up to the Hall where there would be a fantastic dinner, delicious desserts (Something Sweet Patisserie), a talented caricature artist, and a killer band (Trilojay). The night was full of fun and celebration – Peter and Julie's love and excitement was so evident.
Congratulations on your big day, Peter + Julie!!!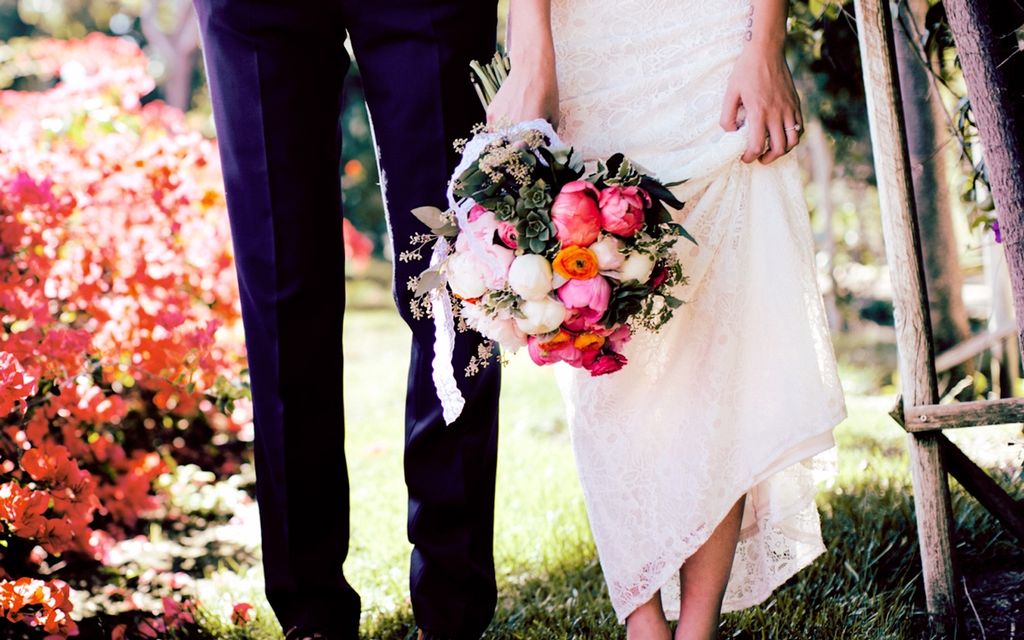 Planning a west coast wedding? Check out this nature inspired wedding.
VENDORS
Photography – Jalen Laine Photography // @jalenlainephotography
Hair – Styled By Whitney // @styled.by.whitney
Wedding Gown – David's Bridal // @davidsbridal Flowers – Sarah Roa
Sweets – Something Sweet Patisserie // @somethingsweetpatisserie
Caricature artist – Cory Van Leperen // @corycatures
Reception Venue – Heritage Hall // @heritagehallvancouver
Signing – Dairy Queen // @dairyqueen