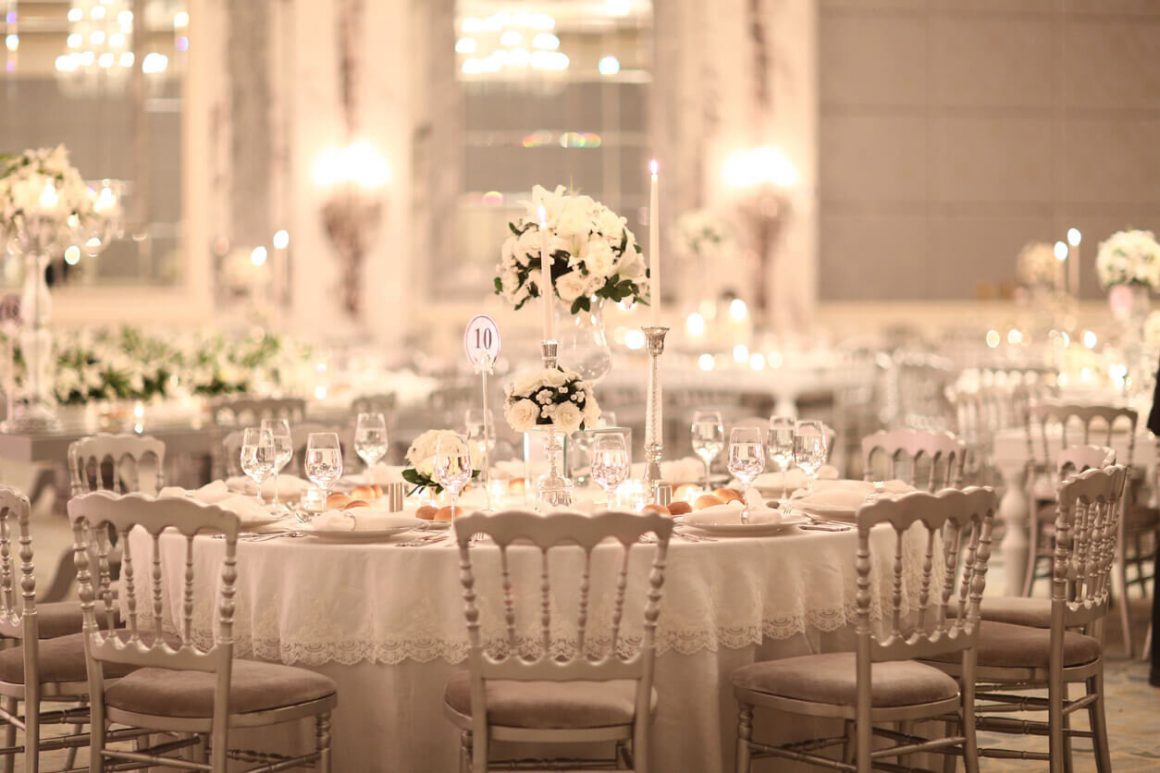 Joanna Moss Photography
Here in western Canada there is definitely a lack of non-traditional wedding venues. I can count on one hand how many barn venues there are to rent here in Alberta. So, with options being so limited these venues tend to book up incredibly fast and then you're left feeling a little bummed out. But today I am here to explain to you why you shouldn't be upset and why you should consider a traditional hotel ballroom wedding.
While I do love the idea of non-traditional venues, like a beach, farmers field or barn, there can be a lot of logistics that you will have to plan for. For example here in western Canada we have to worry about the weather, an April wedding could be a beautiful spring day or could be a snowy disaster so, those non-traditional wedding venues need a major backup plan most times. Here are a few reasons why a hotel ballroom wedding might be the perfect option for you!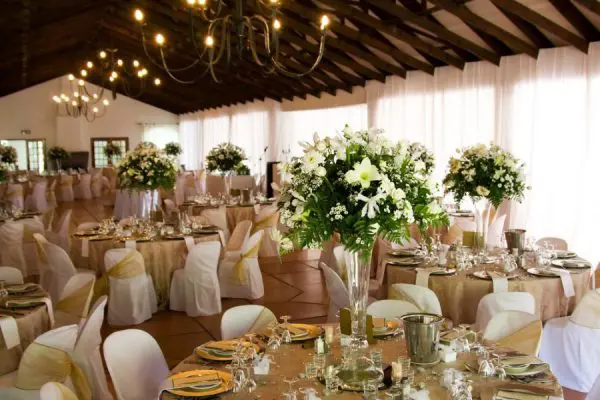 Joanna Moss Photography
REASON ONE – Convenience
When booking your wedding at a hotel it comes with so many amenities that you won't have to worry about a lot of planning. A hotel usually will have a chef, bartender and coordinator. Just by having those three perks makes your wedding planning experience that much easier. Also your hotel will supply tables, chairs and sometimes even linens. When considering a non-traditional space like a tent in a farmers field you have to figure out how your caterer will prepare food, how you will provide restrooms and renting all your tables and chairs.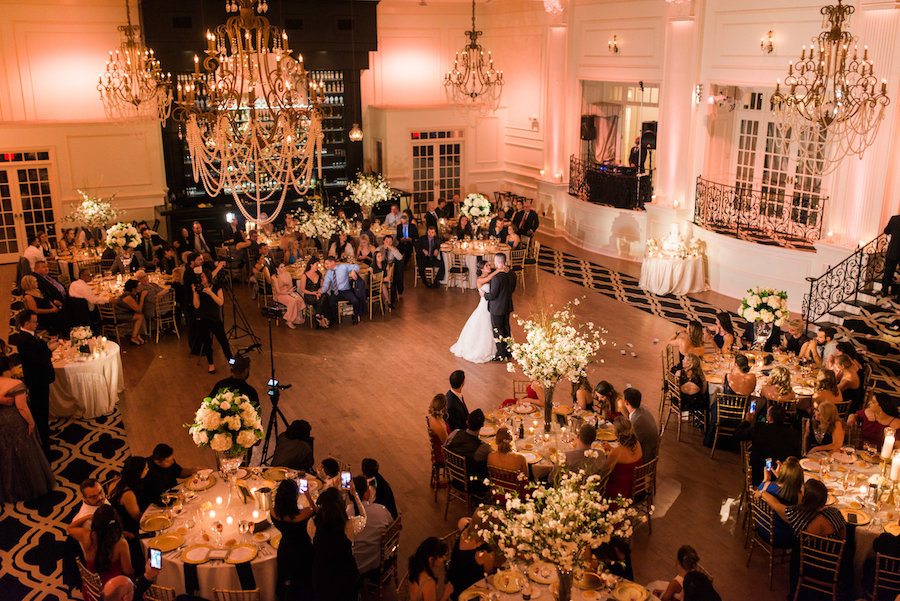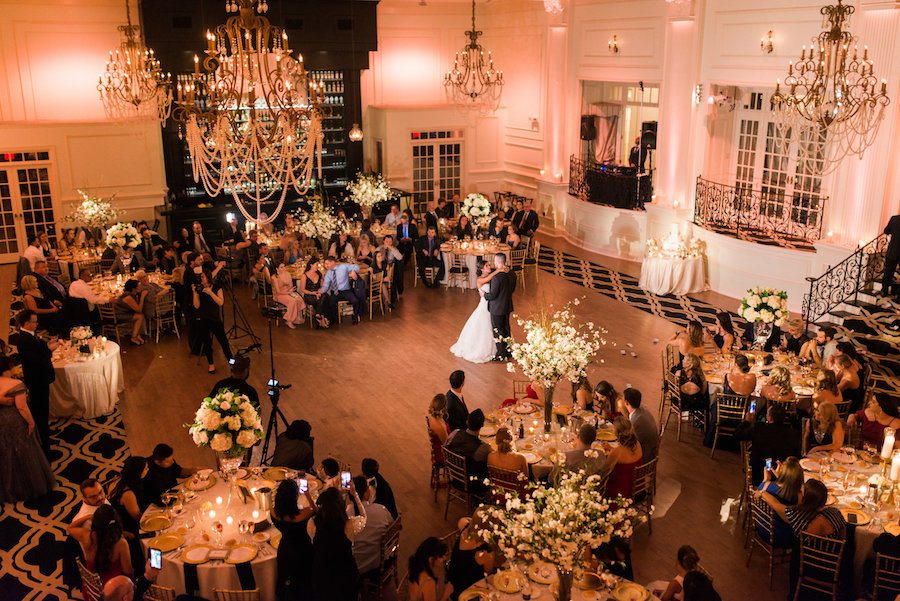 Kendal + Kevin Photography
REASON TWO – Cost
One perk that some hotels may have is the discounts they offer when you book your wedding in their ballroom. Many will give great room discounts for the bride and groom, sometimes even their guests too. Also larger venues like these tend to offer some off-season or even weekday rates that can save you money as well. Everyone loves to save a buck or two so why not check into it.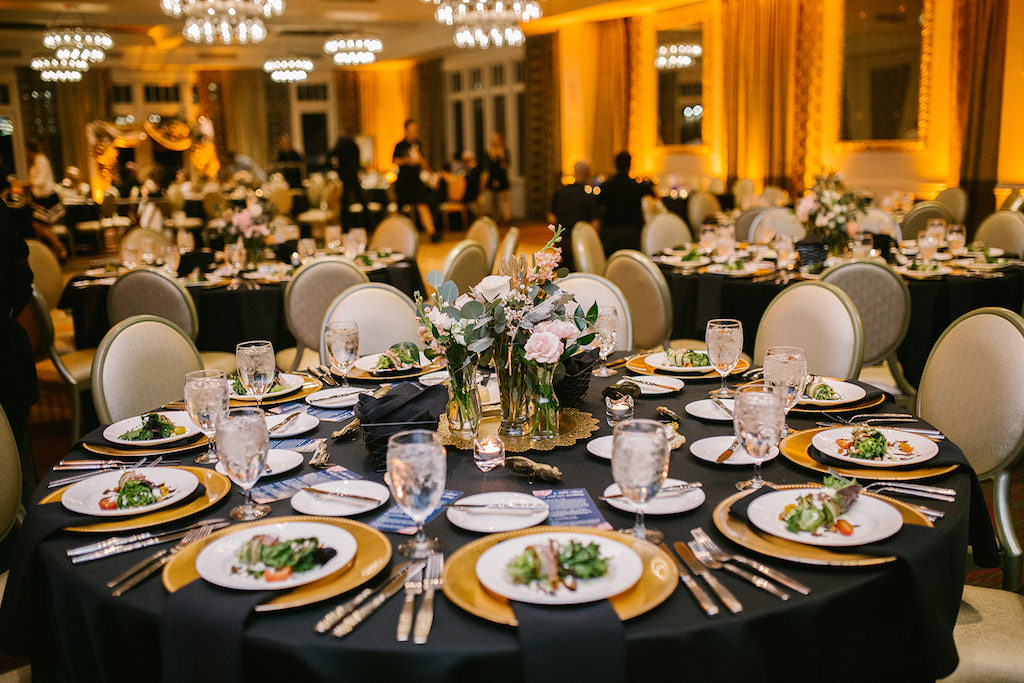 Daphne Chen Photography
REASON THREE – Accessibility
Last but not least the third reason why a hotel ballroom may be the right venue for you, accessibility. This reason may seem like not a big deal when picking a venue but it seriously can be such a lifesaver. When having your wedding at your hotel you can pretty much forget about planning the transportation. Having your guests, wedding party and yourselves be able to celebrate all night and have no worries about how you are getting back to your hotel room because most likely it is only an elevator ride away! Also if you have any wardrobe malfunctions or makeup problems you can easily sneak away to your hotel room to conveniently fix the issue.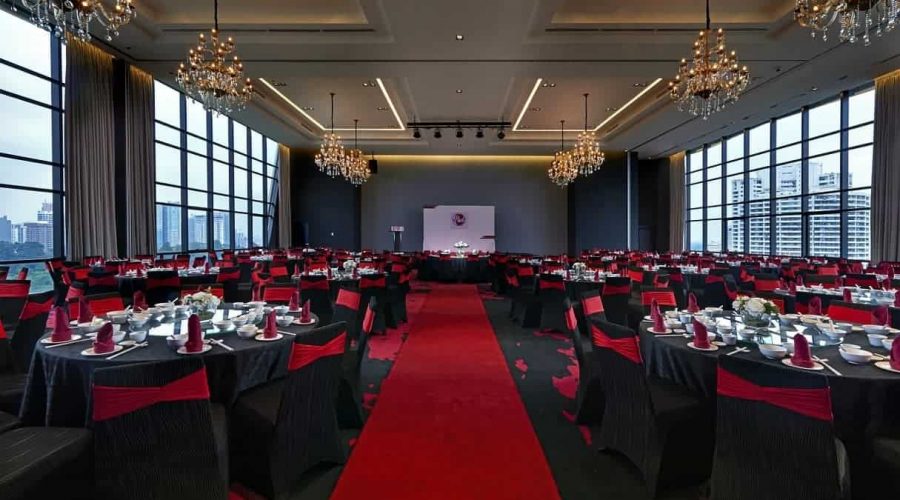 Daphne Chen Photography
These are just a few reasons why I think the traditional hotel wedding can be a great option as a venue. Let me know in the comments below if you love the traditional hotel wedding or if non-traditional venues are your jam! Also if you are looking for some local real wedding inspiration make sure to check out all our awesome features.